Hyatt Regency is a sprawling resort near the coast of Da Nang. This resort gives you plenty of space to enjoy the sun and the sand. There's plenty to do on the grounds, with a few destinations for interesting cultural and historical day trips in the vicinity.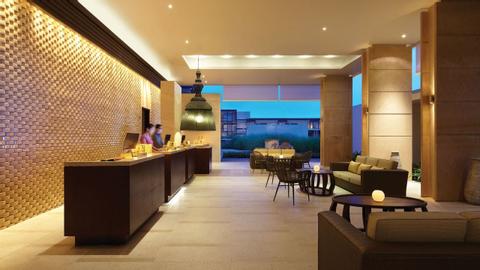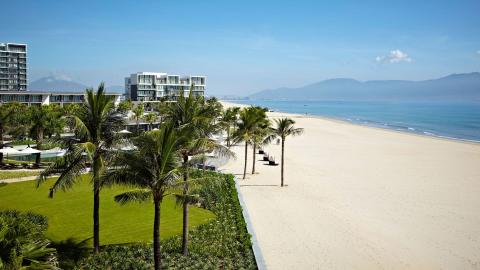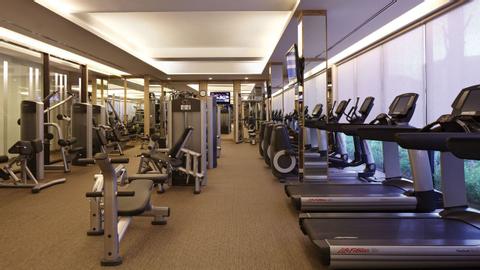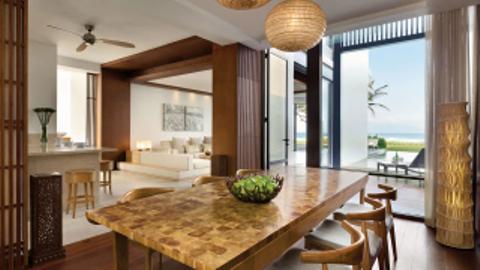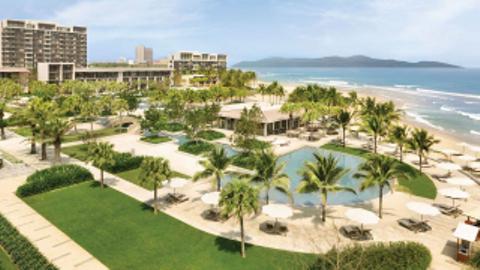 2:00 p.m. check in
12:00 p.m. check out
– Some rooms feature –
Wireless Internet
This is not far from the My Son Sanctuary, an important archeological site that demonstrates the area's rich history. The Cham built this complex of Hindu temples in the 13th century. While you're here, you should also make a visit the Golden Dunes of Mui Ne, where visitors go sledding down the sandy slopes. You'll have plenty of space to enjoy the outdoors. There are a total of five swimming pools on the grounds, and the main pool comes with a slide. This is an especially family-friendly hotel, with babysitting services and as well as activities especially for children.
Make yourself feel especially rejuvenated with the resort's fitness room, hot tub, and steam room. You can even visit a pavilion especially for yoga. There's a serene spa with an inviting pool and hot tub, and masseurs who incorporate traditional Vietnamese medicine. Outdoor trails on the grounds create a nice jogging route.
There are three-bedroom villas, guestrooms, and residences. No matter where you book your stay, you'll have tremendous views of the ocean. Start your day with a breath of fresh air on your room's sunny terrace, and maybe a hot drink – rooms come with convenient instant coffee. Air-conditioned accommodations radiate cleanliness and serene, cool atmospheres. They have private bathrooms that are nicely appointed. As you'd expect at this type of resort, laundry and dry cleaning are available.
There are beachfront as well as indoor meeting spaces. Help yourself to the business center that's complete with everything you would need for work, as well as meeting rooms available for booking. Guests can also book large event rooms. There is Wi-Fi available throughout the resort, including in these meeting spaces.
You'll have an abundance of options for dining at the resort – choose from three restaurants, a deli, a lounge, and a bakery. Get a drink at the bar and lounge, or sip a cocktail at the poolside bar. Have a convenient Downtown Da Nang also has a vibrant dining scene you'll want to explore on a few nights out.
More Property Amenities
Accommodations
Residence 2 Bed room
Sleeps 4
Air Conditioning
Cable TV
Hair Dryer
Safe Deposit Box
Wireless Internet
Feedback from Travelers
Super hotel! Our residence was so spacious and had amazing views. The pools were enormous and lots of fun. Easy access to the beach. The BBQ buffet night was incredible- an amazing array of delights and such good value!
Similar Hotels