Sofitel Legend Metropole Hotel is near the banks of the legendary Hoan Kiem Lake on top of the historical Metropole Bomb Shelter. This is a large, metropolitan hotel with plush accommodations and lots of on-site services. While you're here, you'll get to take advantage of the very best the city has to offer.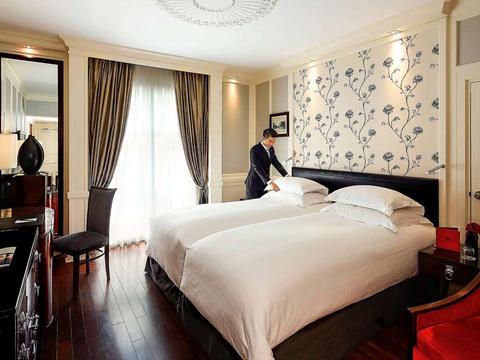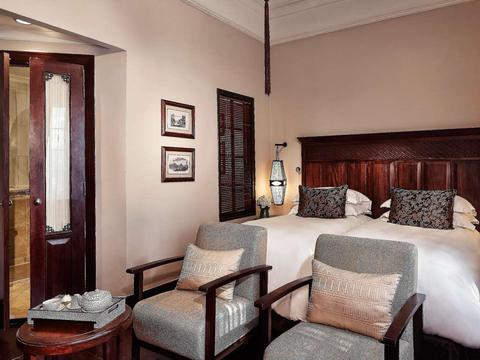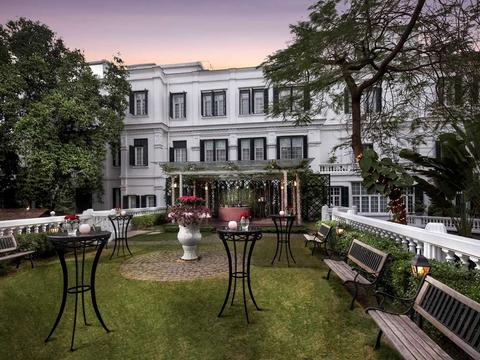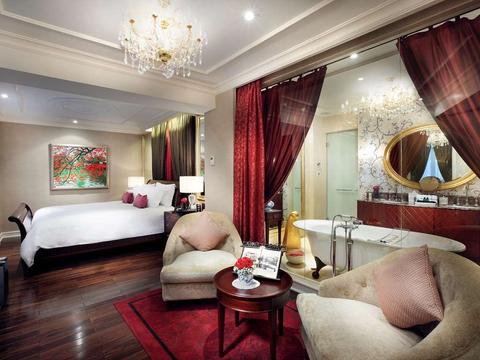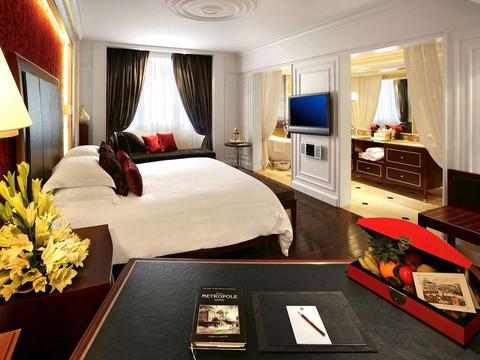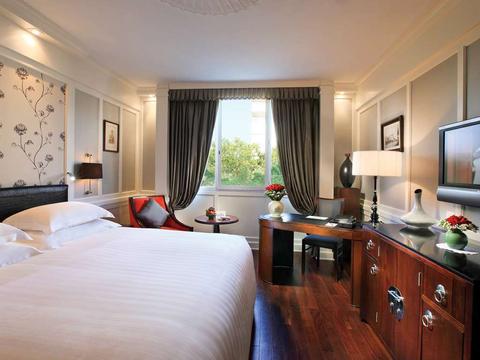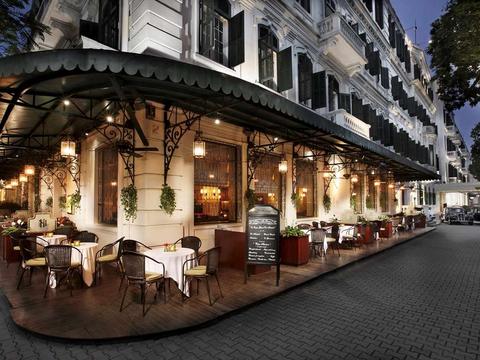 2:00 p.m. check in
12:00 p.m. check out
– Some rooms feature –
Wireless Internet
Some of the legends that surround the lake center on the Turtle Tower, dedicated to the memory of a legendary turtle that swam off with an emperor's sword. This is an excellent place to do some people watching and take in a traditional water puppet performance. Sofitel Metropole Hotel puts you in an excellent spot for exploring the delicious restaurants and night market stalls that make Hanoi such a delectable destination. Hanoi is also known for having more
There are 364 rooms and suites at the hotel. They have upscale interiors with Indochinese décor. Interiors have air conditioning and come with regular housekeeping. All of the rooms come with flatscreen TVs and Wi-Fi. When you're relaxing in your room, you can help yourself to the minibar. In the private bathrooms, you'll find a range of upscale bath products.
There are three upscale restaurants and three lounges. There's a buffet where you can sample the ample breakfast offerings. They're all chic and beautifully appointed, with a lot of good options for discerning guests. You can also visit the poolside bar for a breezy cocktail while you get some sun.
Sofitel Legend Metropole Hotel caters to business travelers, conference facilities and meeting rooms. The dry cleaning and laundry service makes it easy for you to look sharp at all times. If you have a busy day planned, consider making use of the on-site babysitting services.
Swim a few laps in the pool, or visit the fitness center and gym for a vigorous workout. There's an opulent spa with rich decorations and extremely comfortable treatment tables. You can choose from a wide selection of massage and skin treatments — couples can also sign up for treatments tailored to them.
More Property Amenities
Accommodations
Air Conditioning
Alarm Clock
Cable TV
Hair Dryer
Mini Bar
Safe Deposit Box
Telephone
Wireless Internet
DVD Player
GRAND PRESTIGE SUITE
Sleeps 2
Air Conditioning
Alarm Clock
Cable TV
Hair Dryer
Hot Water
Mini Bar
Safe Deposit Box
Telephone
Wireless Internet
Air Conditioning
Alarm Clock
Cable TV
Hair Dryer
Hot Water
Mini Bar
Safe Deposit Box
Telephone
Wireless Internet
Air Conditioning
Alarm Clock
Cable TV
Hair Dryer
Mini Bar
Safe Deposit Box
Telephone
Wireless Internet
GRAND PREMIUM ROOM
Sleeps 3
Air Conditioning
Alarm Clock
Cable TV
Hair Dryer
Hot Water
Mini Bar
Safe Deposit Box
Telephone
Wireless Internet
GRAND LUXURY ROOM
Sleeps 3
Air Conditioning
Alarm Clock
Cable TV
Hair Dryer
Hot Water
Mini Bar
Safe Deposit Box
Telephone
Wireless Internet
Air Conditioning
Alarm Clock
Cable TV
Hair Dryer
Hot Water
Mini Bar
Safe Deposit Box
Telephone
Wireless Internet
Similar Hotels