Indulge in the perfect location and accommodations. Sia Gon Prince Hotel is in the heart of Ho Chi Minh City; find Nguyen Hue Boulevard right outside your door, and 4-star amenities on-site. Enjoy your time in Vietnam more when you begin and end each day in luxury and style.
Featured in:
Luxury, Honeymoon, Bed and Breakfast, City Center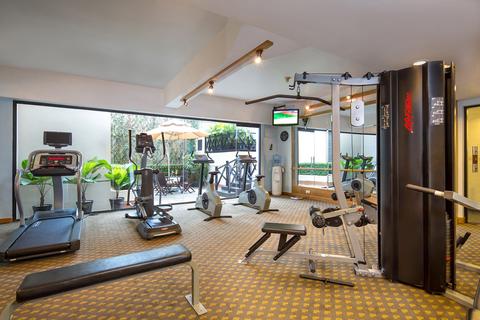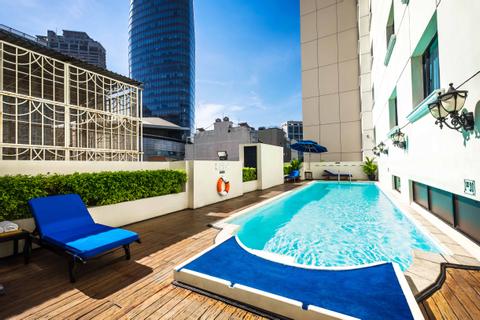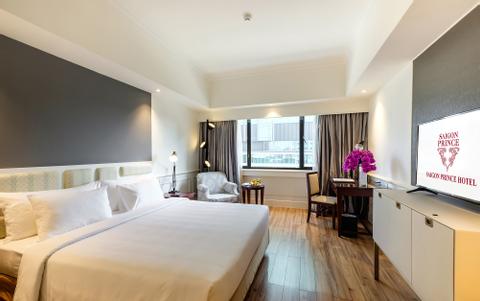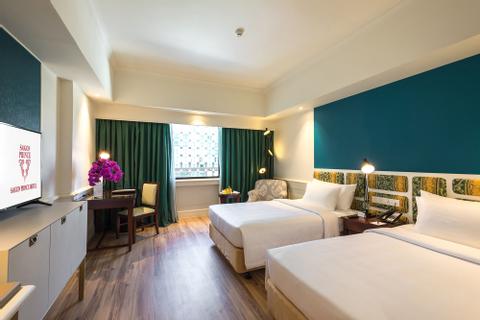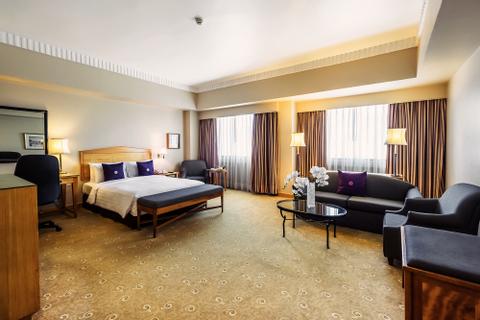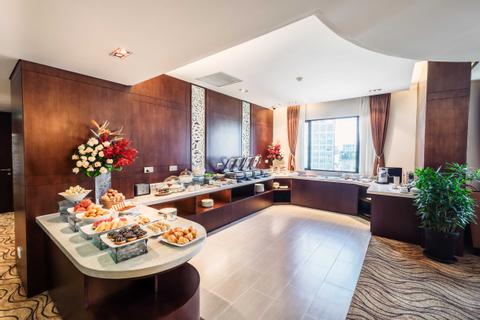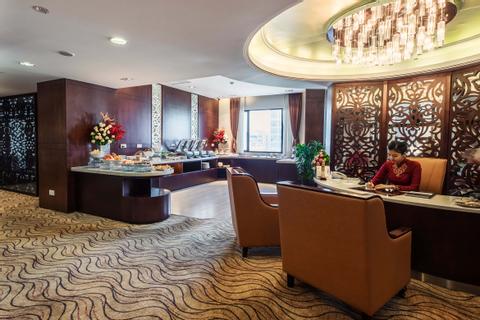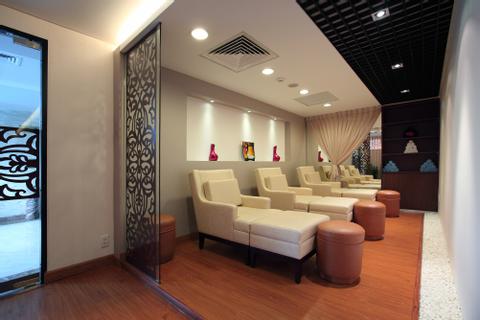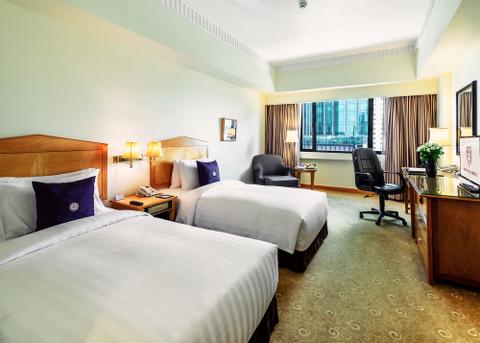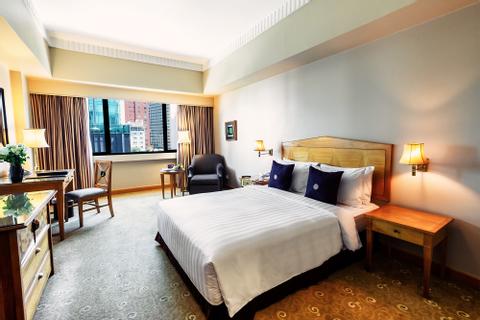 2:00 p.m. check in
12:00 p.m. check out
Restaurant in Hotel
Spa Services
Wireless Internet
Free Breakfast
Welcome to the thrilling and vibrant Ho Chi Minh City; the nation's largest city (formerly known as Saigon). Motorbikes zip through the streets while the scent of tantalizing street foods wafts through the air. Strong cups of Vietnamese coffee are in ample supply. Attraction's such as the Opera House and Old Town are waiting to delight you as you whilst you stroll . Meanwhile, plenty of culture and history is to be found at museums and houses of worship. Experience all of this and more from the comfort of Sai Gon Prince Hotel…
Every Amenity…
Choose from one of several fine rooms, including: Deluxe, Premier Deluxe, Premier Grand View, Club, Club Suite, and Apartment. In addition to your en-suite, you'll find perks such as an in-room safe, mini refrigerator, and cable TV, not to mention elegant decor and comfortable bedding.
When you're not enjoying your room, you'll likely find yourself heading to the restaurant for your complimentary breakfast, or additional meals — it's easy to work up an appetite after heading to the gym or swimming pool. Need to relax? Welcome to the spa or lounge. Pressing business? Handle all of your office needs at the business center; there's even a meeting and event center for conferences and special gatherings.
…Plus Amazing Access
When it's time to go out and explore you can take your time roaming the city's streets, because there's so much for you to explore on foot. Head to Ben Thanh Market, Notre Dame Cathedral, learn about the nation's French influence, and have a quiet moment by the Saigon River. Take part in the hustle and bustle of Vietnam when you add this luxe hotel to your travel itinerary. Find the best of Ho Chi Minh City outside your day at Sai Gon Prince Hotel.
More Property Amenities
Air Conditioning
Alarm Clock
Hair Dryer
Mini Refrigerator
Bar
Room Service
Safe Deposit Box
Hot Water
Internet Access
Cable TV
Coffee Service
Telephone
Conference Rooms
Laundry Service
Massage
Accommodations
Air Conditioning
Cable TV
Hair Dryer
Hot Water
Mini Bar
Safe Deposit Box
Telephone
Wireless Internet
Premier Deluxe room
Sleeps 3
Air Conditioning
Cable TV
Hair Dryer
Hot Water
Mini Bar
Telephone
Wireless Internet
Premier Grand View room
Sleeps 3
Air Conditioning
Alarm Clock
Cable TV
Hair Dryer
Hot Water
Mini Bar
Safe Deposit Box
Telephone
Wireless Internet
Air Conditioning
Alarm Clock
Cable TV
Hair Dryer
Hot Water
Mini Bar
Telephone
Wireless Internet