Silverland Hotel puts you in the heart of modern Ho Chi Minh City. From here, you'll have easy access to the city's historic attractions as well as the impressive list of restaurants and places to experience Vietnamese nightlife. Stay here if you're looking for a stylish stay not far from the city's famous Reunification Palace.
Featured in:
Airport, Bed and Breakfast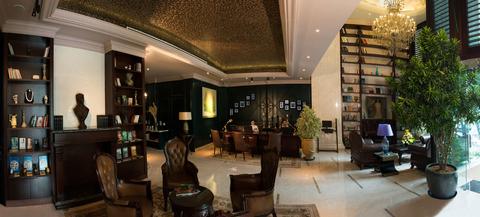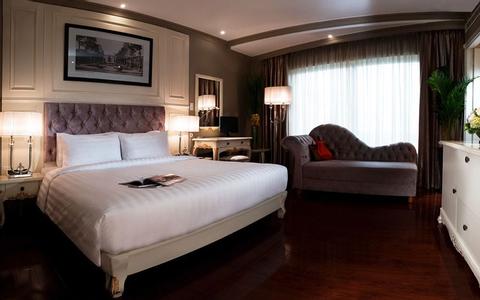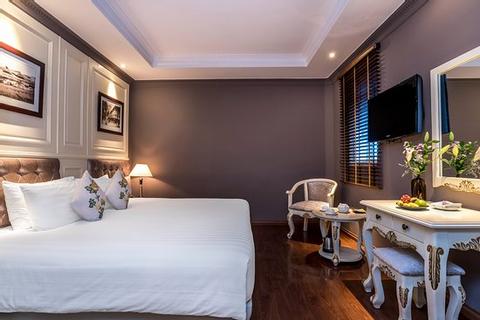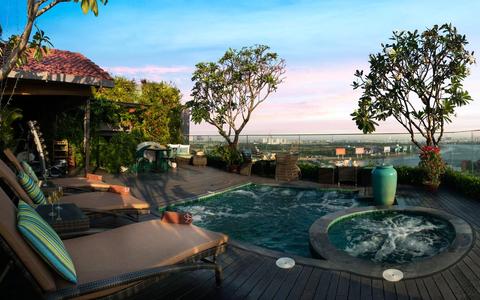 2:00 p.m. check in
12:00 p.m. check out
Free Breakfast
Swimming Pool
Wireless Internet
It takes about 5 minutes to get from the hotel to the palace, which has remained more or less the same since the fall of Saigon in 1975. This is an excellent place to learn about the pivotal moment in Vietnam's history. For more information on the war, consider leaving the city to explore the Cu Chi Tunnels, where the Vietnamese army lay in wait for the enemy. [City tours] of Ho Chi Minh City will introduce you to more famous landmarks, highlighting the opera house and the grand old post office that the French left behind.
Silverland Jolie has reflects its urbane surroundings throughout its amenities and interior design. Glass walls and lots of plants give the lobby a contemporary look. Visit the heated swimming pool and Jacuzzi on the rooftop, and take in the view while you soak away any remaining stress from the day. Complete your relaxation routine with a visit to the on-site spa or the fitness center. You can also visit the rooftop bar for a sip of something refreshing while you watch the sunset over the city and the Saigon River.
Breakfast is included in your stay, along with a complimentary high tea. There rooftop area also has a bar, where DJs routinely perform. If you want a quick meal, the hotel restaurant also serves lunch and dinner. Silverland Hotel's hospitality extends well beyond food and drink: You can keep your baggage in the hotel storage area after you check out, and you can also make use of the laundry and dry cleaning service.
The rooms have mostly white elements, with chic, colonial era-inspired furnishings. There's Wi-Fi available throughout the hotel. Rooms also come with minibars and refrigerators. All of the rooms are furnished with flat screen, cable TVs. The safety deposit box is there for you if you want to keep your valuables tucked away.
More Property Amenities
Air Conditioning
Cable TV
Mini Refrigerator
Accommodations
Air Conditioning
Cable TV
Hot Water
Telephone
Wireless Internet
Air Conditioning
Cable TV
Hot Water
Telephone
Wireless Internet
Similar Hotels