Kim An Hotel is a supremely accommodating three-star hotel on the north side of Hoi An, just under a mile (1.5 km) from Hoi An's ancient town. Charming, sun-dappled streets allow you to admire the historic buildings as well as the handiwork of the many local artisans. In addition to the many sights around Hoi An, there's also the busy beach of An Bang Beach where you can spend a day by the waves.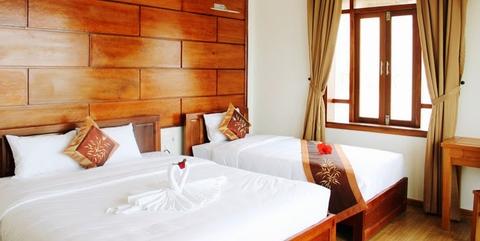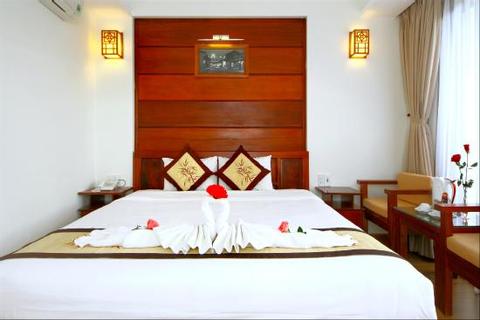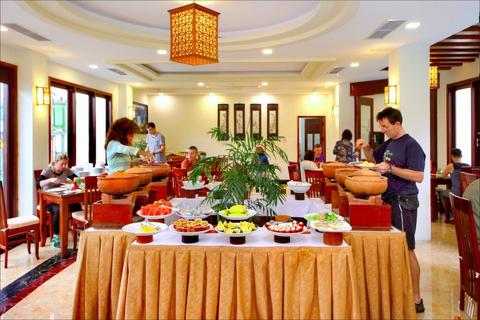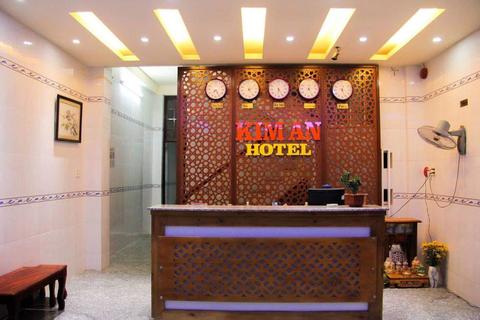 2:00 p.m. check in
12:00 p.m. check out
– Some rooms feature –
Wireless Internet
Guests can borrow bikes for free — they're a popular way to get around Hoi An, especially to the nearby Island of Cam Nam. It's a scenic place to simply bike around, or get a bite to eat at one of the many busy restaurants. Take a long walk or a short drive south of the Kim An Hotel to Hoi An's Old Town, which is the location of the city's famous Japanese Wooden Bridge. Cross the bridge to see its small shrine, and then take a stroll to a few other historic temples, admiring the city's famous handmade lanterns as you walk. If you want a hands-on experience, consider signing up for a lantern-making or a cooking class. For a dose of local history, you could also venture outside of the city limits on a tour to the nearby ruins of My Son Temple, a Cham temple that dates back to the 12th century.
There are 40 air-conditioned rooms available on the grounds. All of the rooms have wood floors and boutique styling, made especially attractive by the large windows and soft natural light. Wi-Fi is available throughout the hotel, and each room comes with a TV and satellite channels. Each room has a safety deposit box and a minibar.
It's not hard to find ways to relax on the grounds of the hotel, at either the swimming pool or the spa. Besides massages and skin treatments, this spa also offers treatments like manicures and eyebrow threading. When you're ready to unwind from your tours, get a drink to sip from the poolside bar. The dining room has lots of classic Vietnamese dishes on offer. Breakfast is included, and comes with fresh local fruit as well as cooked-to-order eggs, along with a good mix of Vietnamese and Western breakfast options.
The hotel offers helpful services from the beginning to the end of your stay. Don't want to haul your luggage around after check out? Feel free to use the hotel's baggage storage. You can also depart the hotel with a suitcase full of fresh, clean laundry, thanks to the hotel's laundry service.
More Property Amenities
Accommodations
Air Conditioning
Cable TV
Mini Refrigerator
Telephone
Wireless Internet
Air Conditioning
Cable TV
Hot Water
Mini Refrigerator
Telephone
Wireless Internet
Similar Hotels