The Mountain Retreat combines modernity and elegance. Only 160km away from the busy Hanoi, the peaceful Pu Luong Nature Reserve is a perfect escape to connect with a wild and unspoiled nature. The fairy scenery is like a painting. Impressive mountain ranges covered by forest, jungle and rice field terraces, the river curving in between in the valley and the farmer working in the fields make the area stunning. Pu Luong Eco Garden incorporates perfectly the environment and provide an infinity pool and executive rooms to contemplate and enjoy this unique atmosphere.
Featured in:
Eco Lodges, Hilltop, Bed and Breakfast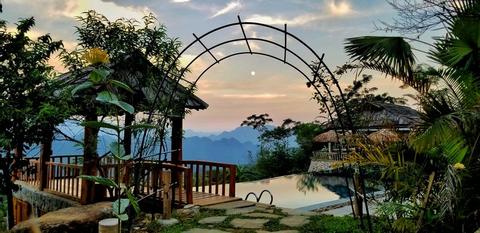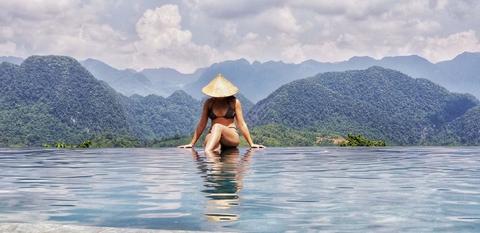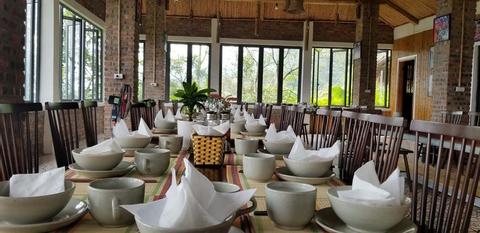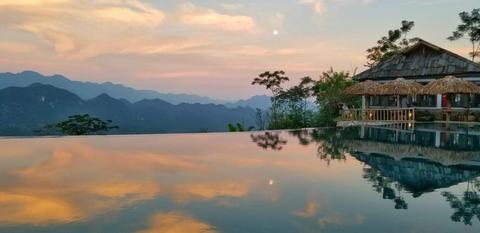 2:00 p.m. check in
12:00 p.m. check out
Free Breakfast
Swimming Pool
Wireless Internet
As an active member of the economic development of Pu Luong, it is our duty to be ecologically responsible. That's the reason we decided to build Pu Luong Eco Garden only with local and natural materials. The rocks, wood and bamboo are used sparingly and are all coming from the Reserve such as most of our in-room furniture.
We fill our infinity pool with the clear water of the stream passing along the Retreat and no chemicals are added. Our packaging are made from recycled material such as wood or paper. We limit as much as possible our use of plastic or polystyrene. We also grow up our own organic vegetables in our garden and we select carefully our supplier to be eco-responsible in their production. Our staff is trained to be eco-oriented by separating trashes and minimize waste of water and power consumption. We believe that ecologic program can success only if everybody is involved in so we do spread our green philosophy to the locals but also to our customers.
More Property Amenities
Breakfast Available
Coffee Service
Fan
Internet Access
Accommodations
Eco Garden Excecutive Bungalow
Sleeps 2