El Pescador
This hotel is located just off the coast of Ambergris Caye. You will arrive by water taxi, and spend your vacation surrounded by the deep blue waters of the Caribbean.
The name El Pescador means "the fisherman" in English. Ambergris Caye is one of the top destinations for fishermen visiting Belize – staying at this resort you'll be close to some of the most interesting coral formations in Belize. There are reefs that border the Belize Blue Hole, which is an enormous depression in the ocean floor. On the resort's beach you'll find a long dock where you can practice casting your fishing line. But make no mistake – there is plenty here for guests who aren't interested in fishing. Ambergris Caye is a top destination for people who want to snorkel or scuba dive. You can use the resort's kayaks, paddleboards, and bicycles provided to see more of the area.
You can reserve a room in the main lodge, or you can stay in one of the private villas. The rooms' interiors are made from hardwood and bamboo, accented with decorative plants. Villas have two floors with multiple bedrooms and bathrooms. They also have kitchens with beautiful amenities.
Visit the resort's exercise room for a good workout. There are also three swimming pools that provide a place for guests to swim laps or just do some lounging. Check out the patio of the main lodge to simply sit back and enjoy the tropical scenery.
El Pescador's kitchen serves fresh Caribbean food. You can eat in the resort's dining room, or watch the sunset as you dine on the patio. The bar serves a good selection of classic tropical drinks, as well as beer and wine. You can even buy cigars at the resort's shop. If you want to try some of the local restaurants, you can take a water taxi for a 7-minute ride to San Pedro. Water taxis regularly make stops at the resort.
Facility Amenities
---
Restaurant in Hotel
Free Breakfast
Wireless Internet
Spa Services
Wheelchair Accessible
Swimming Pool
Air Conditioning
Bar
Beach Access
Cable TV
Coffee Service
Fan
Full Size Gym
Hammocks
Internet Access
Kitchen
Microwave
Ocean View
Facility Amenities
---
Restaurant in Hotel
Free Breakfast
Wireless Internet
Spa Services
Wheelchair Accessible
Swimming Pool
Air Conditioning
Bar
Beach Access
Cable TV
Coffee Service
Fan
Full Size Gym
Hammocks
Internet Access
Kitchen
Microwave
Ocean View
Check In:
3pm
Check Out:
12pm
El Pescador Accommodations & Rooms
7 Rooms
1 KingOR 2 QueenOR 1 King
Standard Package 5 nights / 6 days
1 KingOR 2 Queen
Standard Package 4 nights / 5 days
1 KingOR 2 Queen
Standard Package 3 nights / 4 days
1 KingOR 2 Queen
El Pescador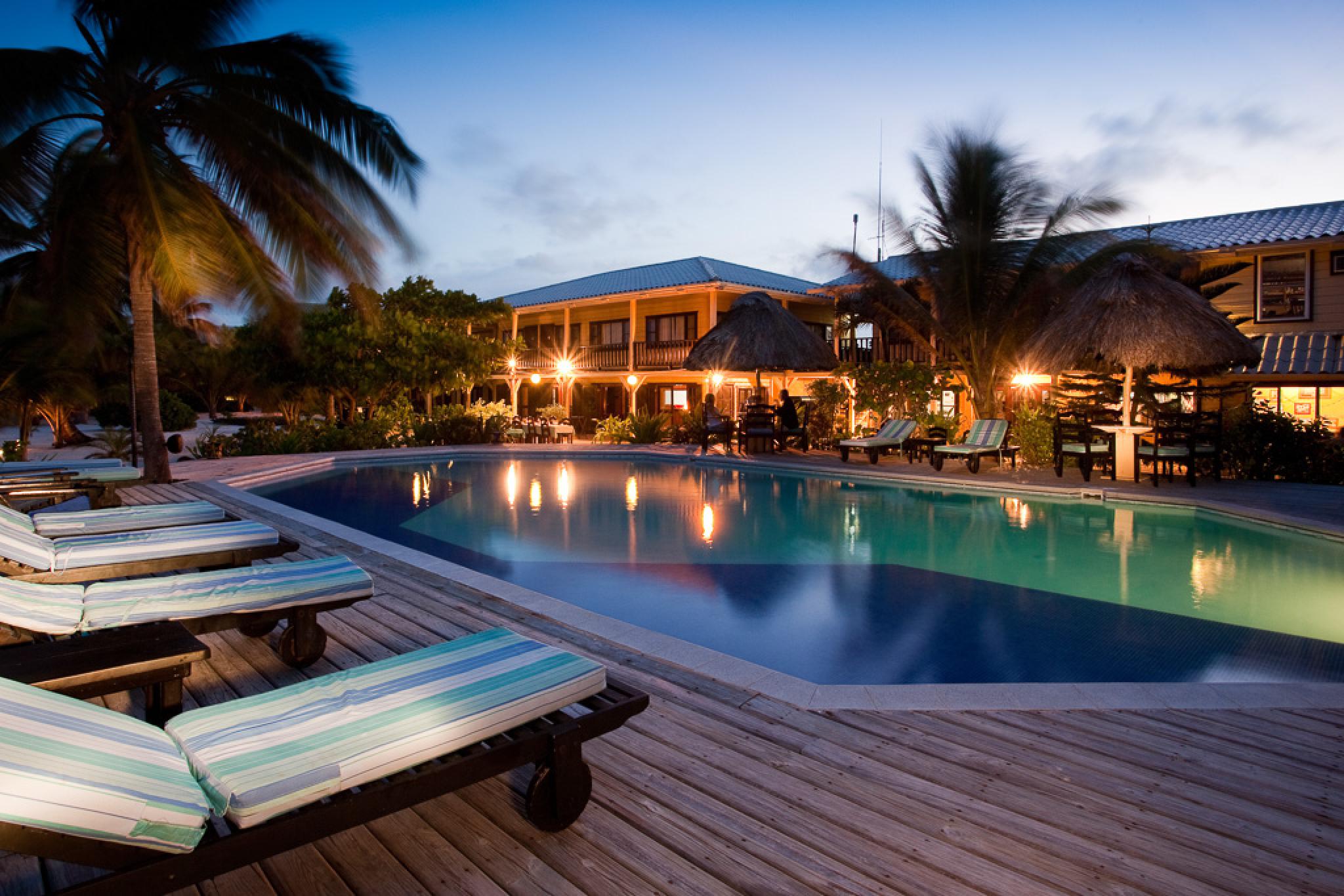 Room rates: $218
Anywhere.com