What's the point of going on holiday if you don't return from your vacation rejuvenated? These Belize getaway destinations will allow you to enjoy ample leisure time. Stroll around the small fishing village of Seine Bight; soak up the sun on Maya Beach; treat yourself to a Belize island adventure when you head to Caye Caulker and Tobacco Caye.
Wherever you choose to spend your holiday, the surrounding area is likely to be gorgeous, and the hotels are sure to be equipped with a range of comfortable amenities. Spend your time in Belize however you please — getting a massage, doing yoga, or sipping cold drinks by the pool. One thing's for certain: you'll return home well-rested and happy.
#1:

 Hopkins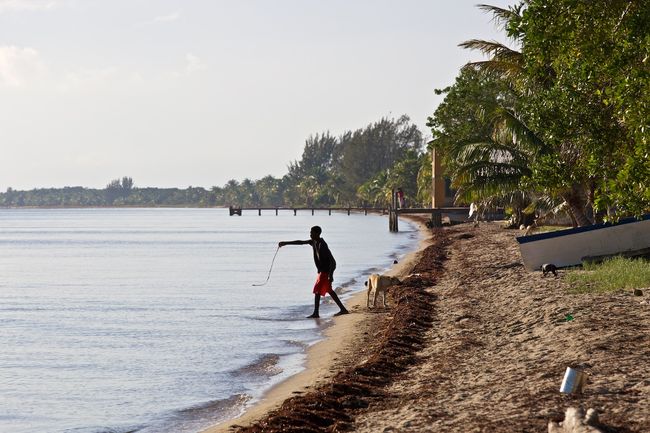 Hopkins, Belize →
Hopkins is a small town where it feels natural to spend the whole day relaxing in beautiful surroundings. With lots of hotels and restaurants right on the main strip, it won't take much time to plan your day.
Find places to unwind in nature. You might take a leisurely stroll to a waterfall swimming hole in Mayflower Bocawina National Park. Fit in some easy exploration on a snorkeling tour of Glover's Reef Marine Reserve and South Water Caye Marine Reserve.
Stay in beachy bungalows and spend your days lounging on the beach. You can find resorts with beautiful landscaping which makes it easy to explore vibrant tropical gardens any time of day.
#2:

 Caye Caulker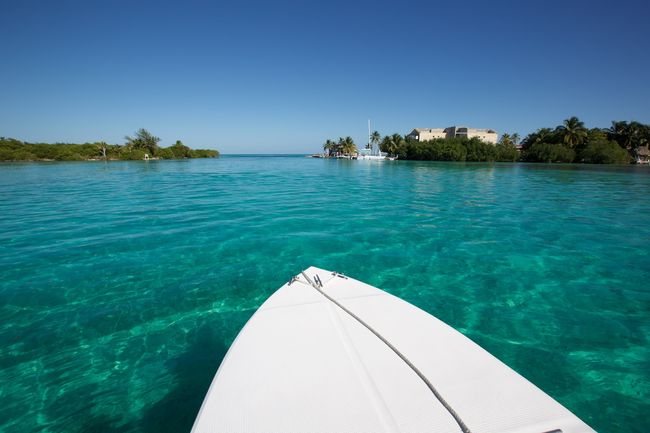 Caye Caulker, Belize →
On a vacation in Caye Caulker, you can roll out of bed and right onto the sand. Ok, you might want to put on a swimsuit first, but the culture here encourages a relaxed approach to daily life. With no cars or regular public transportation, you'll walk or bike to get from one stop to the next, making it easy to slow down and take it all in.
Tours don't have to interrupt your relaxation, especially when you're with a skillful guide. When you're ready for an easygoing tour, have a guide paddle you out to sea to explore marine wildlife reserves and maybe try snorkeling. Caye Caulker is also a spot which allows you to quickly walk to parts of the island where you can fish from a dock, wade in clear water, and kayak to mangroves.
You can easily find hotels and resorts that have swimming pools where you can swim and have an unbeatable view of the ocean. At hotels and beachside bars, you can relax in a hammock and let the sea breeze sway you into a long afternoon nap.