Sea View Suites lives up to its name. This hotel overlooks the beach and the lovely Placencia boardwalk. Guests will find pristine rooms and a breezy atmosphere.
Featured in:
Waterfront, Beachfront, Boutique, Great for Families, Best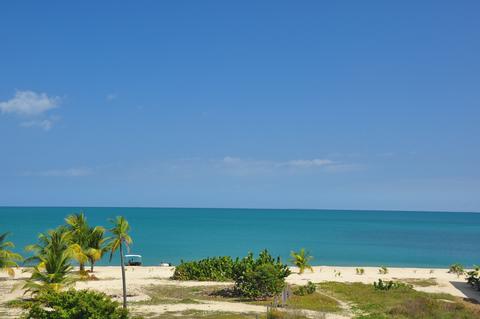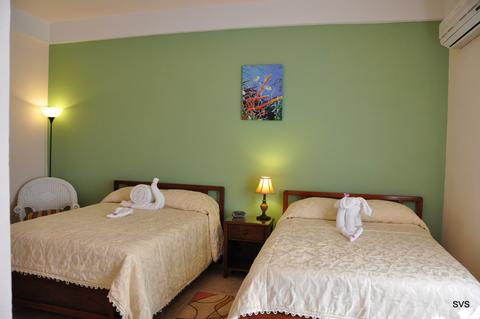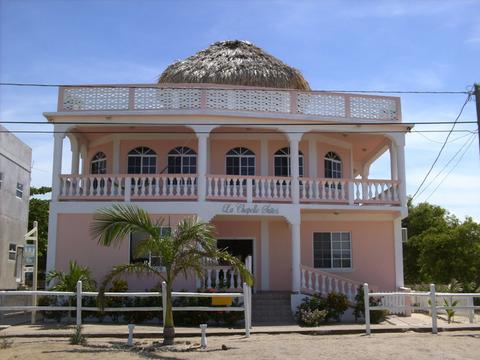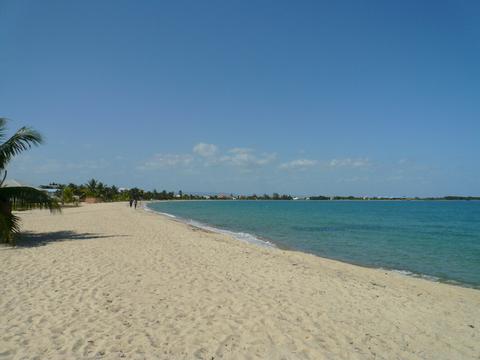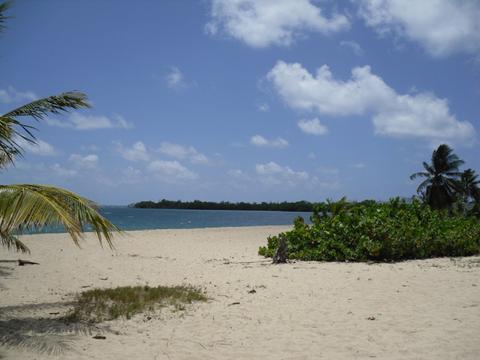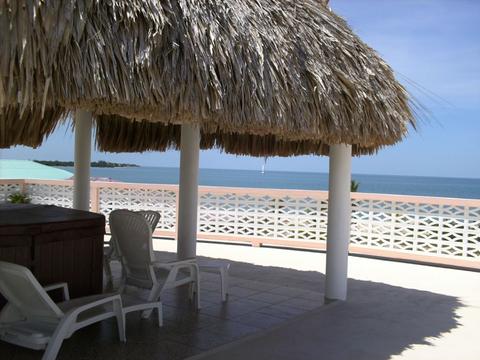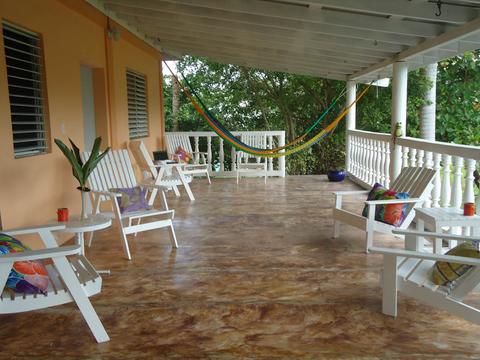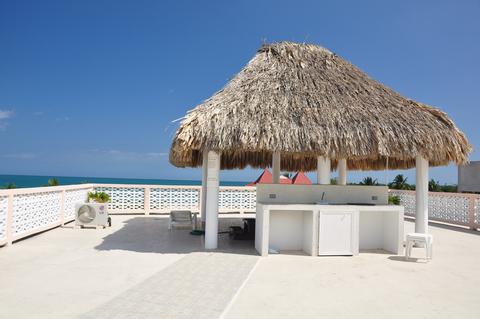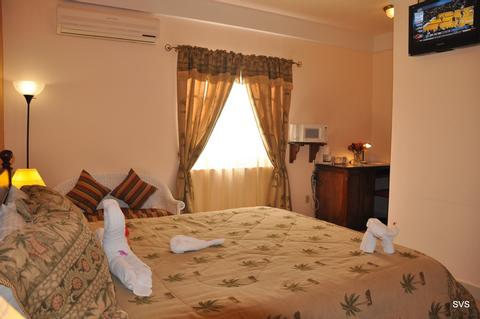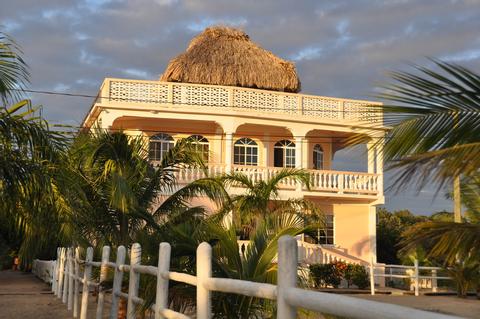 3:00 p.m. check in
11:00 a.m. check out
Restaurant in Hotel
Swimming Pool
Wireless Internet
Attractions & Sites
6 km
62 km
19 km
78 km
83 km
31 km
170 km
86 km
This hotel is located in downtown Placencia Village. Within walking distance of your hotel, you can quickly get to cafés, beachfront bars, and restaurants. There is an open-air market just a short walk from your hotel. Not to mention the local beaches, which are all lovely spots to go bird watching or swimming. Placencia Village is a popular shoving-off point for fly-fishing and deep-sea fishing expeditions. Gladden Spit and Silk Caye National Parks are the closest Caribbean destinations you can reach by boat. These are both excellent locations for observing local wildlife, including tropical fish, dolphins, and sharks. Visit one of the local dive shops to suit up.
Sea View Suites combines English countryside glamor with native charm.
Suites here are simply decorated, and the walls and linens all come in calm, neutral colors. All of the suites at Sea View are kept immaculate. Each room has air conditioning and ceiling fans.
If it's cool enough outside, you can open up the room's large window to let in a sea breeze. You can keep everything you brought neatly tucked away in the spacious closets. Rooms have private bathrooms. You can also keep drinks and other snacks in the room's refrigerator. At the end of the day, you can kick back in front of the room's HD TV.
The staff at Sea View can take your laundry off your hands. This hotel is quite safe and has nighttime security.
More Property Amenities
Air Conditioning
Bar
Beach Access
Cable TV
Fan
Internet Access
Microwave
Mini Bar
Mini Refrigerator
Ocean View
Accommodations
Rooms 5 & 6 w/ kitchenette
Sleeps 4
Air Conditioning
Cable TV
Fan
Hot Water
Microwave
Mini Refrigerator
Wireless Internet
Air Conditioning
Cable TV
Fan
Hair Dryer
Hot Water
Microwave
Mini Refrigerator
Wireless Internet
Deck
Air Conditioning
Cable TV
Fan
Hot Water
Microwave
Mini Refrigerator
Wireless Internet
Feedback from Travelers
Room was clean and well maintained. Staff of hotel were so helpful and accommodating.
We thought this was great value. Sara, the manager, is friendly, helpful and super gracious. The hotel is right on the Sidewalk, off the main road (so it's quieter), and steps from a wonderful beach that offers shade. It's also a short walk to a number of bars and restaurants! The Swiss Cafe next store on the Sidewalk boasts the best cinnamon buns in Belize, and we believe them. They have a solid menu of items to eat for breakfast and lunch!
Similar Hotels