Amazon River, Ecuador
The Amazon River is 4,038 miles (6,500 km) long, and flows through many countries in South America besides Ecuador, including Brazil, Peru, and Colombia. Most experts agree that is the second-longest river in the world, although there is a faction of scientists who believe it to be the longest. Much of Ecuador's western provinces are located in the Amazon Basin, a swath of land characterized by the Amazon rainforest and the many tributaries that feed into the Amazon River.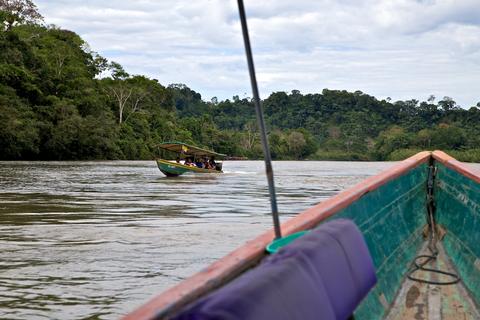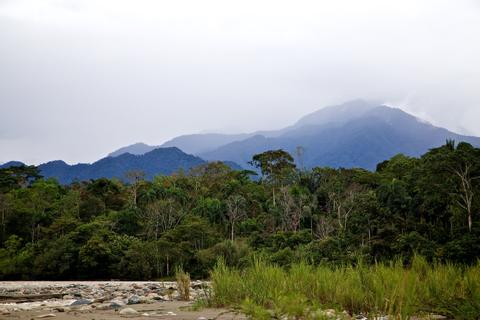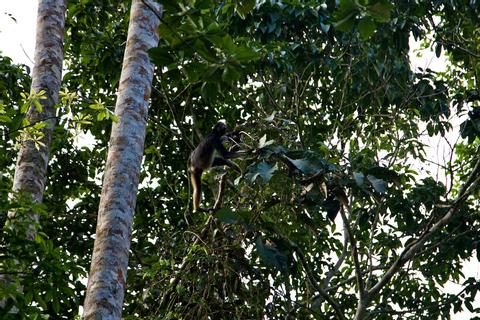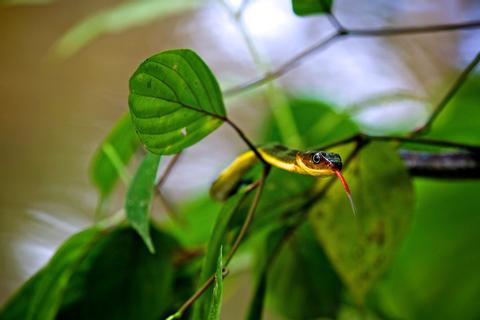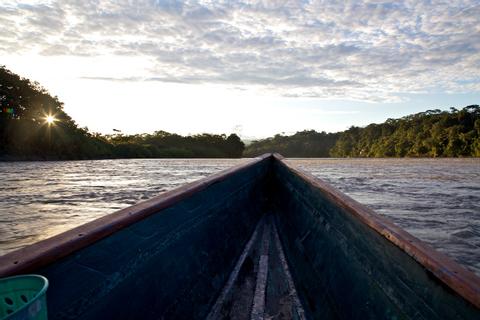 The Ecuadorian Amazon River forms the Napo River system. The Napo River system includes the Yasuní River and Cuyabeno River. If you're visiting an eco-lodge in the Amazon rainforest, you'll probably arrive by taking a boat down one of these rivers. Both Yasuní River and Cuyabeno River are located in stunningly diverse national parks.
On the banks of the Napo you might be lucky enough to see a giant river otter, or a caiman. Caimans look like small alligators, and you have the best chance of seeing one on a nighttime tour. Look in the branches of the trees for howler monkeys and tropical birds, including toucans and macaws. While you're paddling down the river you should keep an eye out for pink Amazon River dolphins. They are quite rare and totally unforgettable.
More fish live in the Amazon River than any other river in the world. It has a fair share of unusual species, including several known for their fang-like teeth. Piranhas are the most famous, but they're not that intimidating when you consider the paiche, also called arapaima. Paiche are some of the largest fish in the river, and can grow to be almost 10 feet (9 m) long. They are carnivorous, and eat smaller fish as well as small birds. Fanged fish might make the river seem like an intimidating place to visit, but keep in mind that these species much prefer to avoid humans.
Rafting is an adrenaline-fueled adventure, and the Napo has sections that cater to most skill levels, including beginners. Tubing down the river lets you take your time as you meander past the banks of the Amazon rainforest and see the plants and animals that make their home on the river's shore.