Santa Cruz, Ecuador
The island of Santa Cruz is the visitor hub of the Galápagos. As the second-largest island in the Galápagos, Santa Cruz is characterized by its moist highlands region, the bustling town of Puerto Ayora, and several pristine beaches.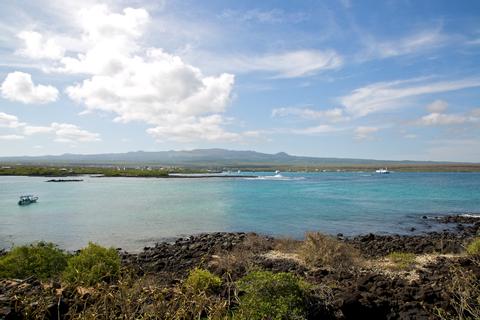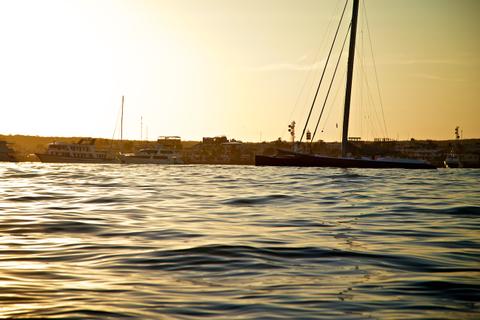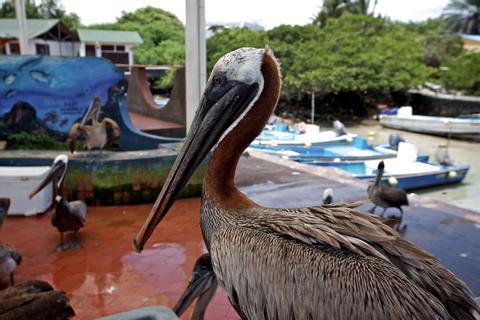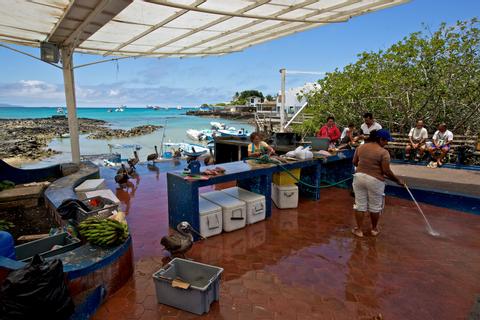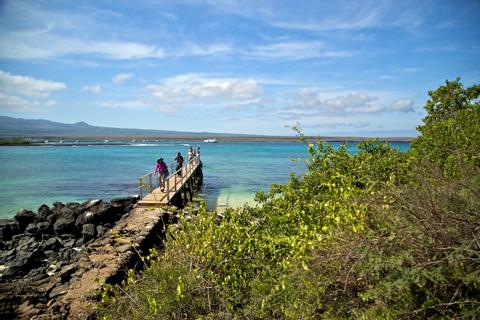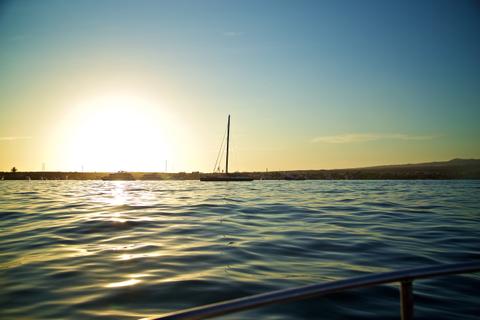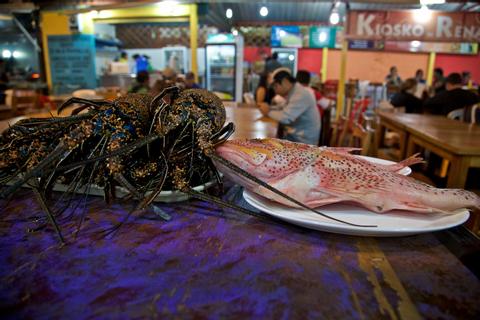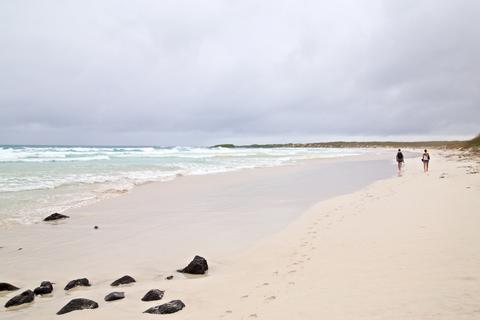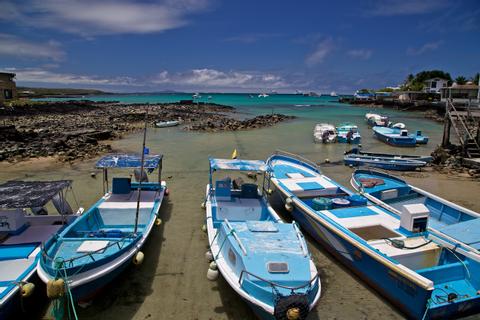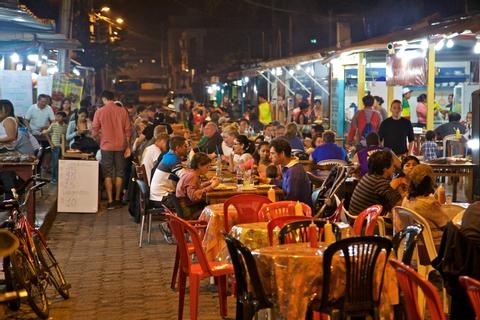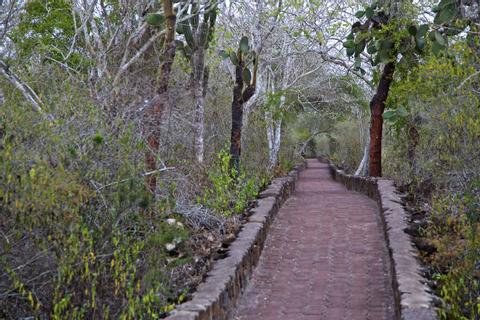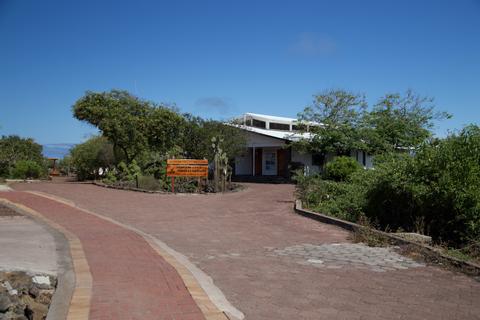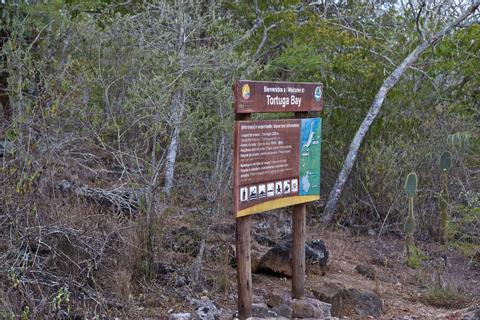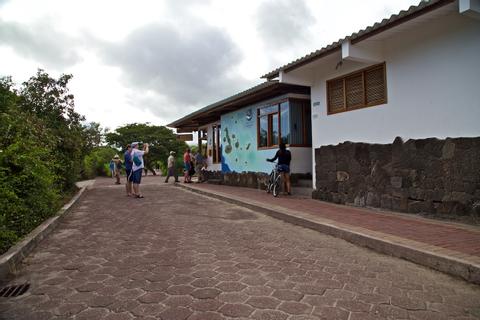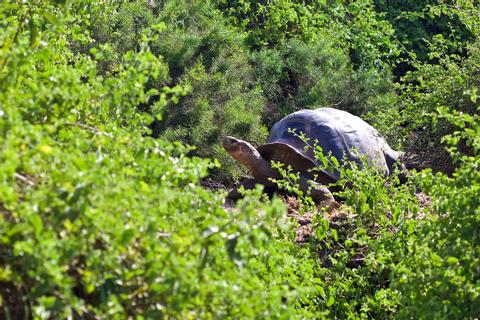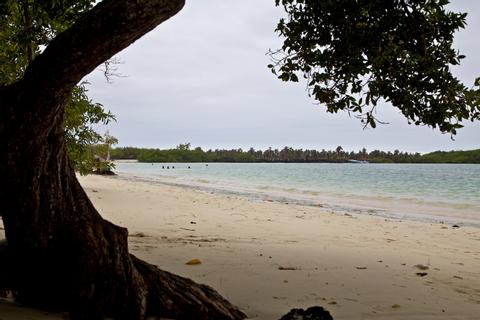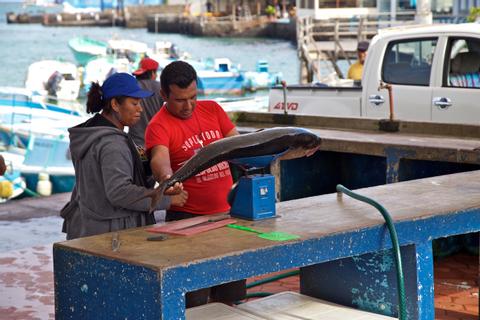 Most travelers get to Santa Cruz by a domestic flight. The Seymour Airport is located on Baltra Island, a small island located just off the north end of the island. You'll cross over the Itabaca Canal to reach Santa Cruz and begin your drive south to Puerto Ayora. In the hour-long drive across the island you'll witness a change from the hot, arid lowlands to the cool, moist highlands. As you make your way back down to Puerto Ayora, the landscape becomes more subtropical.
Puerto Ayora is the largest and busiest town in the Galápagos. As such, it is a hub for organizing tours, diving excursions, and cruises that depart directly from its port. You don't, however, have to leave Santa Cruz to see some of the Galápagos' most famous features or wildlife—you can visit white-sand beaches and see giant tortoises here. The town boasts a wide variety of hotels, restaurants and shops. At night, the streets come alive with busy travelers and lively restaurants.
The Charles Darwin Research Station lies on the outskirts of town. This is the premiere breeding center for many of the endemic species of the Galápagos, the most prominent of which are giant tortoises. While here, you can learn more about wildlife and see both baby and adult turtles close-up.
Not too far from the Charles Darwin Research Station, you can explore underground in the lava tunnels, formed by lava flows. There are several visitor sites that have established routes to guide you through these extinct volcanic channels.
Take a short walk to the outskirts of Puerto Ayora and you will find a beautiful white-sand beach at Tortuga Bay. A 1-mile (2.5-km) trail leads to this pristine stretch of beach. Stroll down to the spit, snorkel in the protected bay, or grab a board and surf the waves on the exposed side of the beach.
The moist highlands region of Santa Cruz offer visitors a welcome break from the arid landscapes that dominate most other islands in the archipelago. Dense, lush forests cover the highlands of Santa Cruz, which reach an elevation of 3,000 ft (700 m). Up here, tortoises and a variety of birds species can be seen. Wander the highland forests and look down into the two large sinkholes known as Los Temelos.
Santa Cruz Personalized Trips