You might not realize it, but have you ever thought about how we still live with history? Even in the present era... If you haven't, then allow us to introduce you to Ecuador's colonial architecture. Spanish conquistadors first arrived in Ecuador in 1534, and remained a powerful presence until the 19th century. Long after the men and women of Spain departed, their legacy remained. This is present in both the people of Ecuador, as well as the nation's design; the colonists built structures reminiscent of the style found in their homeland.
If you're a fan of history, architecture, or design, then you're in for a treat. Ecuador's colonial architecture is some of the most well preserved in the world. From Quito to Riobamba, you'll see an array of buildings certain to delight your eye. If you're truly passionate about the subject, visit local museums or indulge in a city walking tour with a friendly and knowledgeable guide who can tell you the story behind it all.
Quito's historic district is the most complete Spanish colonial city center in Latin America. Ecuadorians are proud of their independence, but the 16th-century architecture in nearly every city still echoes the baroque tastes of their European forbearers. Colonial cathedrals in Quito, Cuenca, and Guayaquil remain important cultural centers.
#1:

 Quito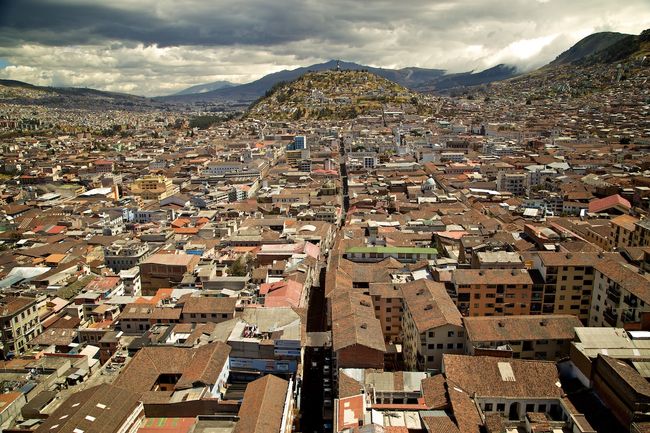 Quito, Ecuador →
Quito has a colonial center, known locally as Old Town. Here, cobblestones and colonial-era buildings make it easy to imagine what the city was like under Spanish rule. Take guided tours of this part of the city for a fascinating look at Ecuador's history.
Climb the steps to the towers of La Basílica del Voto Nacional and La Compañía — these offer incredible views of the city. Another major landmark is the Palacio del Gobierno, which towers over the Plaza de la Independencia. Plaza de San Francisco is another impressive historic location, and was built on top of Incan ruins. This part of Quito is also where you'll find some of the city's best museums.
#2:

 Cuenca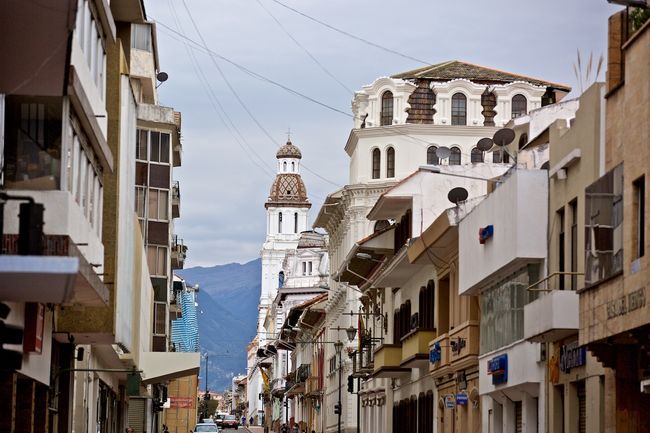 Cuenca, Ecuador →
Cuenca is Ecuador's most beautiful colonial city, resplendent with stunning Renaissance architecture. Dramatic churches tower over the charming city squares. Many of these buildings were built by the Spanish in the 16th century.
Make sure to take a guided tour of the city that includes a stop at the Old Cathedral, which is the oldest building in the city. Jump forward to the 17th century at the El Carmen de la Asunción Church, which is nearby the Plaza de la Flores, a busy city square where flower peddlers come to sell fresh blooms.