Are you an Ecuador surfing beginner?...Perhaps you're a pro?...The beauty of Ecuador is that it makes no difference. Whether this is your first time riding the waves, or you've been doing it since you were big enough to carry your own board, Ecuador's surfing beaches offer something for every skill level. So, if you're hoping to book a surf getaway, but need to accommodate the entire family or all of your friends, we've got you covered.
The nice thing about surfing is that when you're done riding the waves, you can enjoy the atmosphere of Ecuador's surfing towns. Montañita is one of the most popular (and rowdy) surf towns in the country. Mellower hangouts include Canoa, Esmeraldas, and Bahía de Caráquez. Lessons and rentals are easy to come by, so you shouldn't have to search too hard to find an instructor who can teach you to ride waves like the pros, after you've grabbed a board. The following destinations boast some of Ecuador's best surfing. Enjoy!
#1:

 Santa Cruz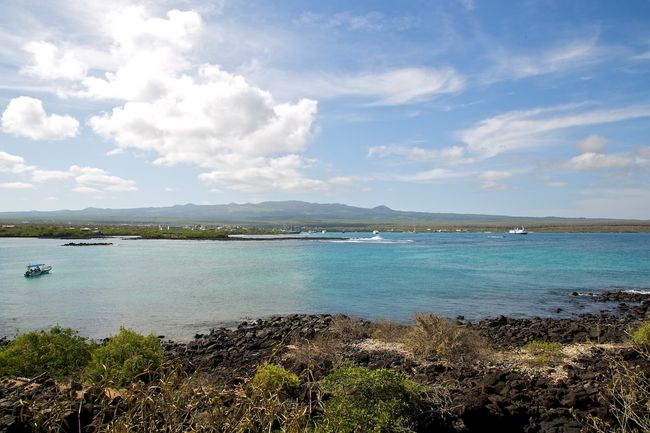 Santa Cruz, Ecuador →
When you think about the Galápagos, you probably don't immediately think of surfing. Although it's not the main draw to these islands and their incredible wildlife, this area actually gets its fair share of supremely surfable waves.
Santa Cruz's surfing potential is not immediately obvious, but you can find time on a few surfing beaches if you know where to look. To surf in Santa Cruz, you might follow a guide to a more obscure surfing beach like Stitches, a popular destination for surfers who are up for especially challenging waves.
Mix and match your aquatic adventures after surfing in Santa Cruz, you can head to San Cristóbal Island — reachable by ferry in a little over two hours.
#2:

 San Cristóbal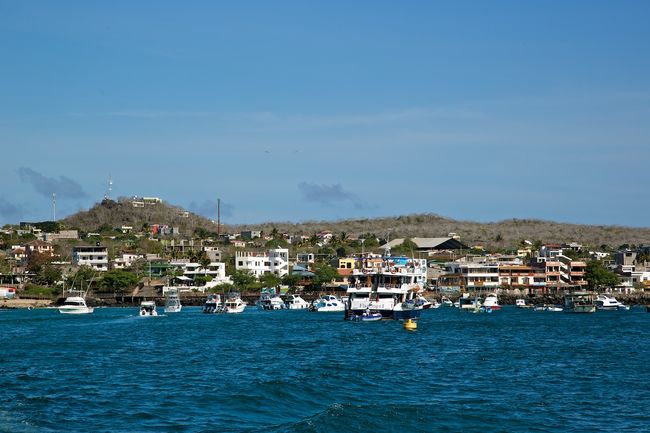 San Cristobal, Ecuador →
San Cristóbal has the best surfing in the Galápagos. Waves here have the same Pacific groundswell as the incredible waves that grace Hawaii and California. If you come during surf season — from December to April — you'll find that spots like La Carola and Lobería sometimes have waves as tall as 15 feet (4.5 m).
Experienced surfers can find incredible waves near the small town of Puerto Baquerizo Moreno. Some of the waves here are fast-moving barrel waves, so it's not a beach for beginner surfers. It is possible to find easier, A-frame waves near the reef — ask a local expert about the best spots, and keep in mind that you may need a guide to find some of the more exclusive waves.
Even if you find the waves here a bit beyond your surfing expertise, it's worth coming to the beach just to admire the stunning surf.