Ecuador's off the beaten path destinations are as authentic as it gets. If you don't go on holiday to spend your entire trip with other traveller's, then you'll be pleased to explore these lesser-known, and somewhat remote, parts of the country. Here, you'll have the opportunity to experience daily life in Ecuador, and practice your Spanish whilst you get acquainted with the locals.
Exploring Ecuador off the beaten track may have you staying in accommodations that are decidedly more basic than in other parts of the country. However, what is lacking in amenities will be more than made up for when you're in the midst of dense rainforests, desolate beaches, and vibrant communities. Tena is a great place to do some kayaking and learn about indigenous communities. Bahía de Caráquez is an excellent destination if you're an eco-conscious traveller seeking a different experience from the Galápagos Islands.
To experience Ecuador's unique places, you can't go where everyone else goes, but you already know that — that's why your next vacation is taking you to Ecuador.
#1:

 Cuyabeno
Cuyabeno, Ecuador →
Cuyabeno makes a trip off the beaten path especially worthwhile, and it's one of the few places in the world you can find tracts of primary rainforest.
Explore this area in a canoe — moving silently across the water, you'll have the chance to see some of the 500 species birds up close. This part of the perfectly preserved jungle serves as home to the Cofán people. On nature walks, a guide can show you what types of plants locals eat and use for medicine.
#2:

 Otavalo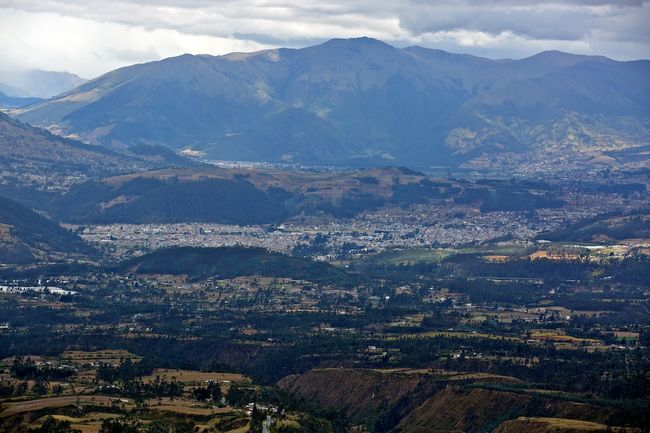 Otavalo, Ecuador →
Go off the beaten path to learn about Ecuador's indigenous people, and see some incredible wildlife along the way. The Achuar Tribal Lands are an example of sustainable tourism at its best. On a visit here, you're showing your support for the Pachamama Alliance, which seeks to educate the public on threats facing indigenous cultures.
During your visit here, you can spend the night at a lodge that offers traditional Achuar cuisine. You'll most likely find yourself in a comfortable cabin with a spacious, private porch. Spend your downtime observing exotic birds and other wildlife.