Adventure flows naturally into Ecuador vacations, and the landscape here beckons to active travelers. Tell us your preferred activities so we can recommend destinations. And don't be afraid to try something new — our guides will make you feel totally at ease on rafting, zip lining, surfing, and mountain biking tours.
PLANNING A ECUADOR ADVENTURE VACATION
You can explore any part of Ecuador on an adventure vacation. See the Andes on hikes and bike rides, and trek through the rainforest. Ecuador's Pacific coast has some up-and-coming surf hotspots. We're here to tell you about what options will work best for you and your group.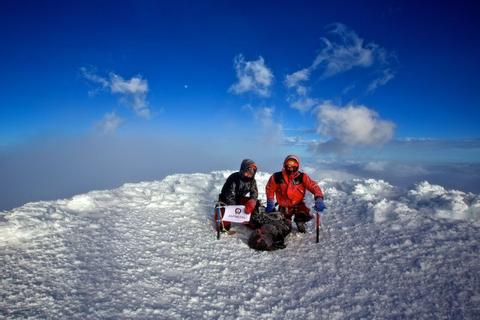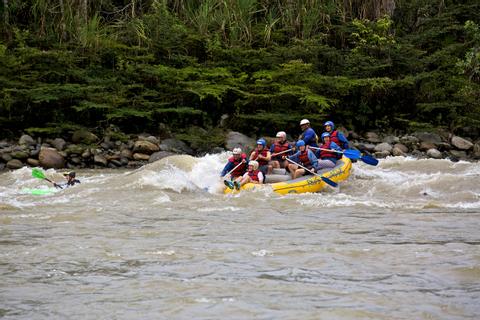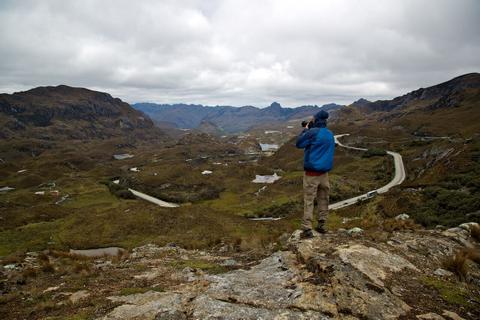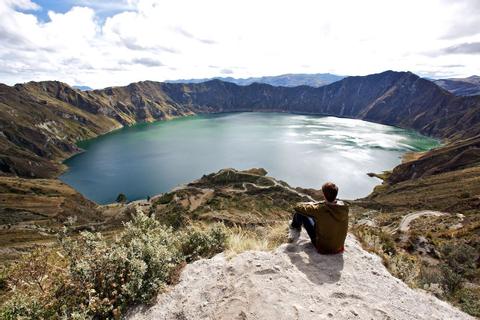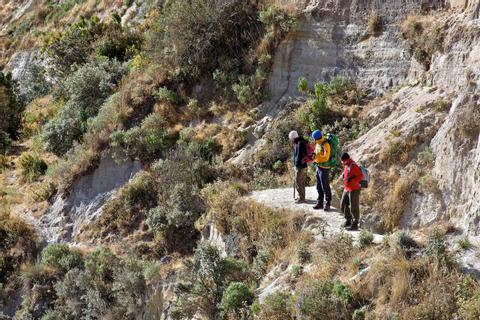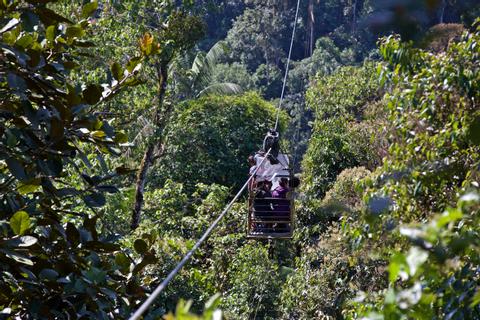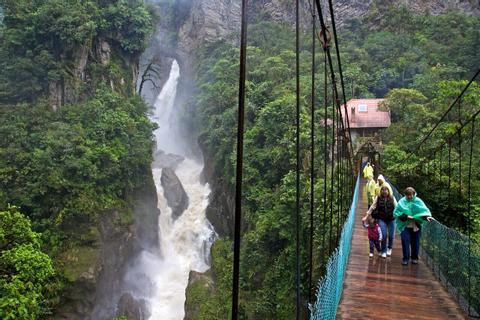 adventure tours
Mindo is one of Ecuador's adventure activity hotspots. You'll find this town in the Andes. From here you can go on tours that will take you on zip-lines and cable cars. You can go hiking past waterfalls and tubing down fast-moving rivers. Baños is another hub for active travelers — come here to go mountain biking and zip lining. Explore volcanic landscapes on a horseback riding tour.
make a splash
Ecuador is an excellent spot to go rafting. The Río Blanco near Quito and Río Napo near Tena are both have incredible rapids with challenging sections. Take advantage of the excellent surfing along Ecuador's coast, in places like Montañitas and Mompiche.
trek the amazon
The towns of Puno and Tena offer visitors easy access to trekking and boating tours in the Amazon. Sign up for a guide to explain this area's biodiversity.
plan with an expert
You can make the trip as active as you want — many travelers choose to space out their activities over the course of a week or so. With a little info, including your preferred activities, timeline, and budget, we'll create a customized adventure vacation just for you.
---
Recommended for adventure trips

Ecuador is well suited to adventurous travelers. This landscape rewards intrepid hikers...