Fernandina, Ecuador
Adjacent to Isabela Island is the westernmost island of Fernandina. This island is a popular stop during cruise tours. Fernandina has seen very few invasive species and minimal human activity, making it one of the most pristine islands in the Galápagos.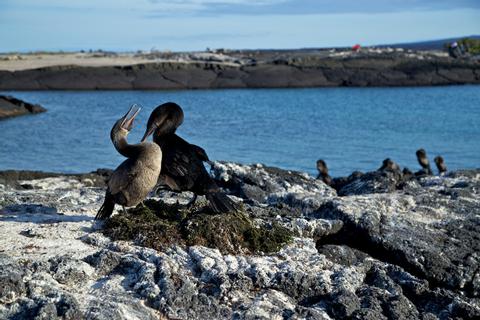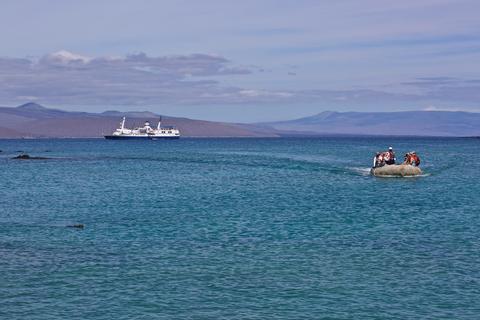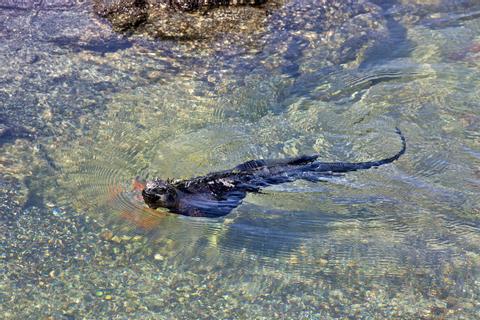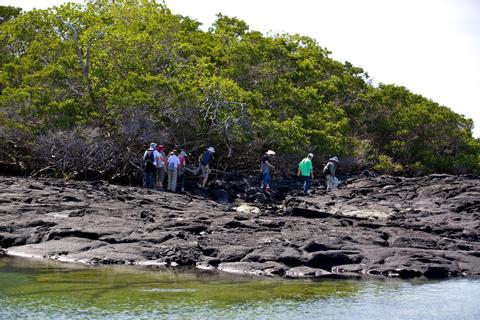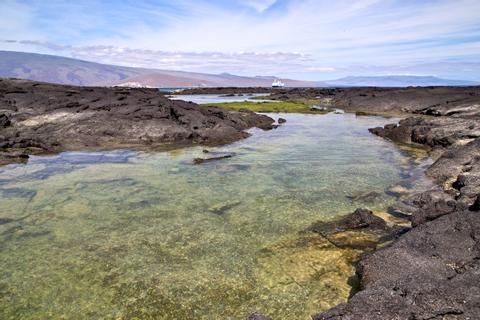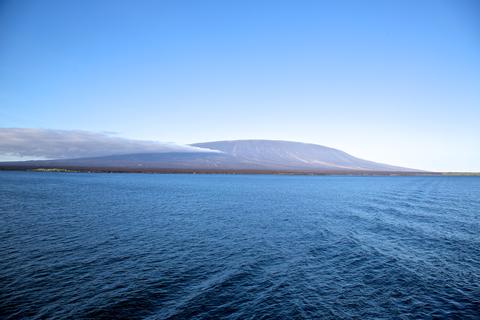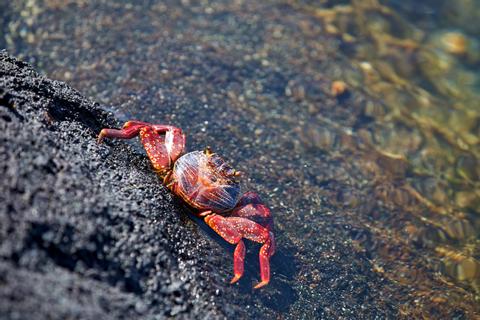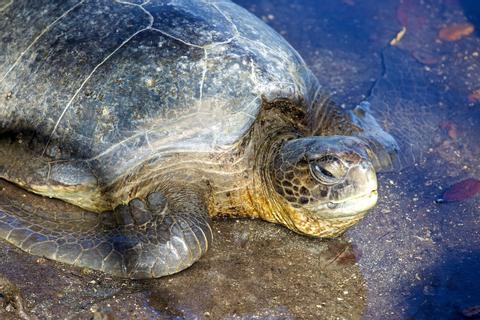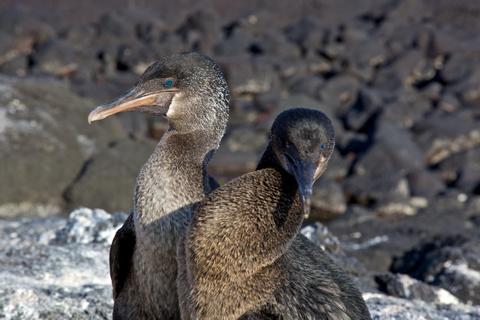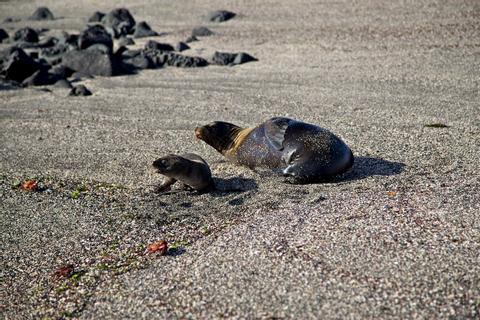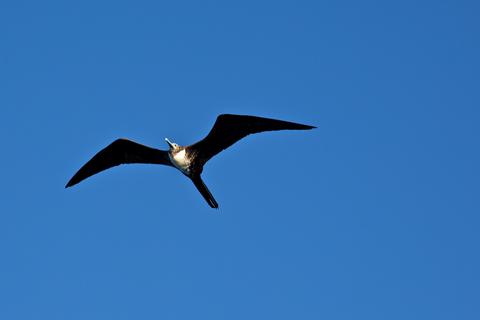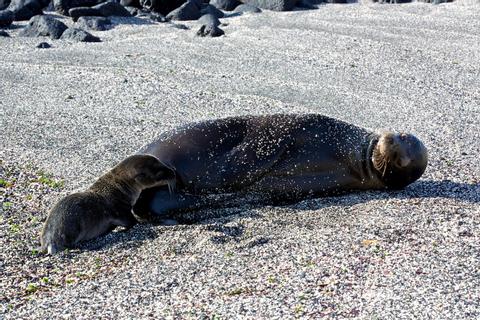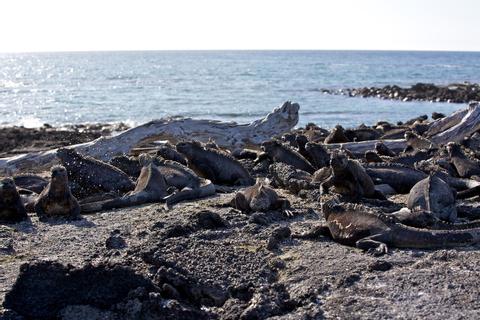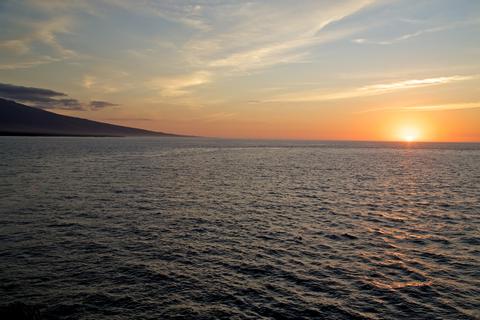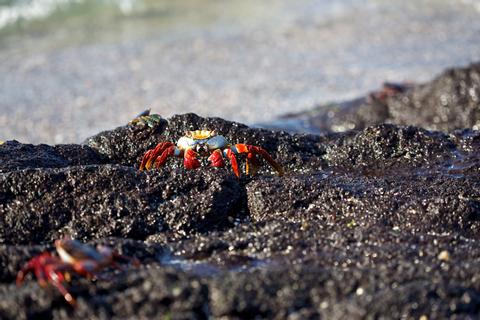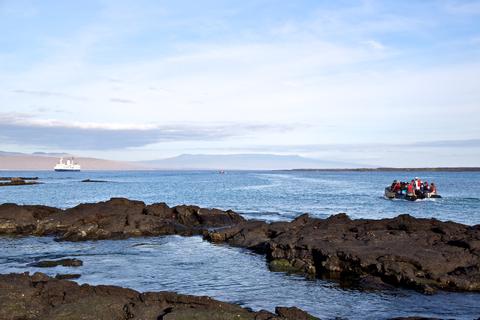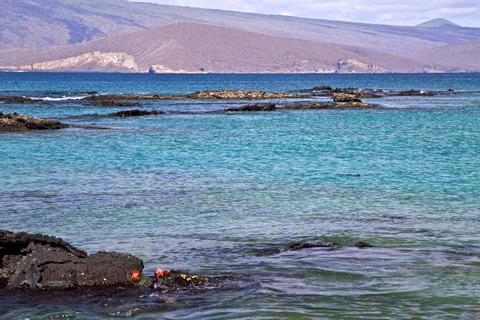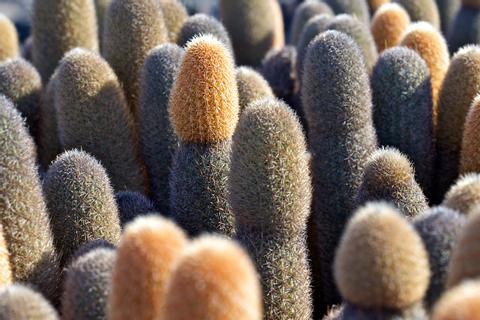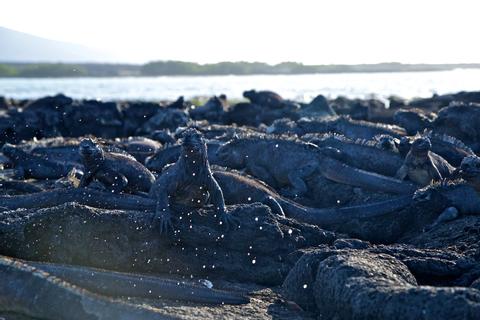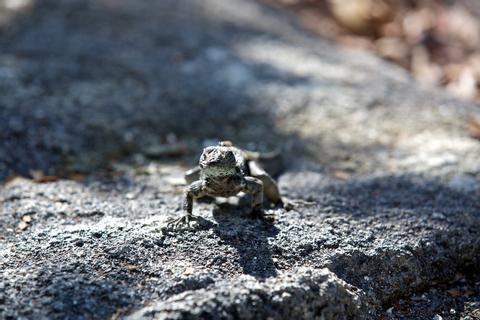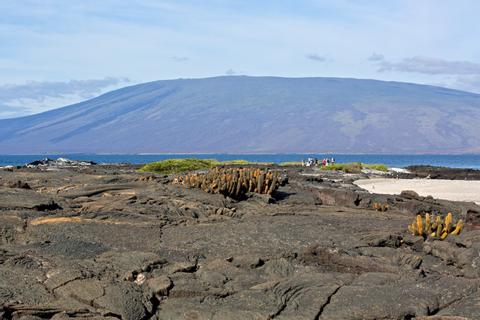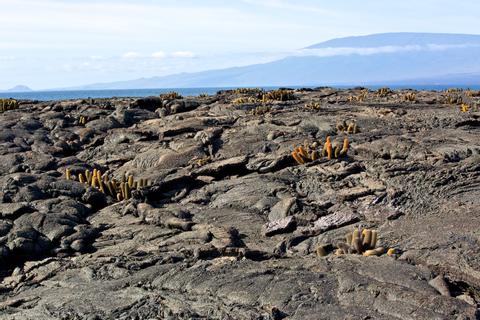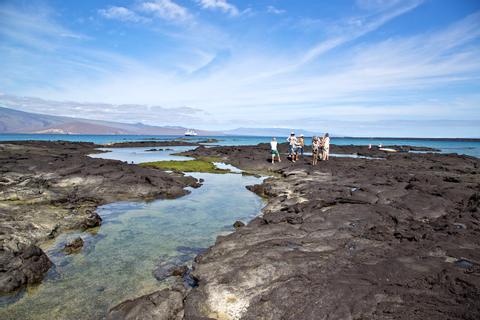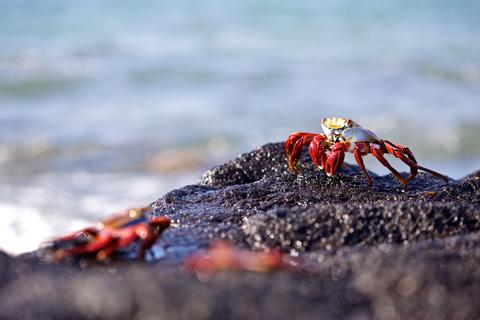 This island is also known for its consistent volcanic eruptions, with 13 recorded eruptions occurring over the last decade. The waters around Fernandina are cool and rich in nutrients, making it a hotspot for both marine and terrestrial wildlife. Visitors can observe large groups of marine iguanas, sea lions, and flightless cormorants. You'll also see the colorful lava cactus, which is one of the first organisms to establish itself on lava fields. Seeing these plants is a good reminder that the rock beneath your feet is relatively new (about a million years old). In fact, Fernandina is the youngest volcanic island in the Galápagos.
There is only one visitor site on this island, Punta Espinosa. The site includes a short hike along oceanside lava flows and into mangroves. Lava rock is very sharp, so walk with extra precaution while traversing the lava fields. And be sure that what you're stepping on is actually rock—the black marine iguanas blend in with the rocks and are not likely to move out of the way for people.
Fernandina Personalized Trips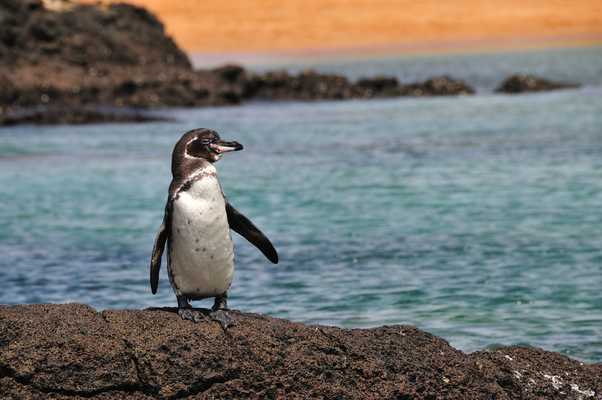 Ecuador
Nature Off the Screen
Expert Choice If your travel goal is to show your family the natural world, then this is the vacation you need. You'll get outside, explore amazing destinations, and see animals in their natural habitat.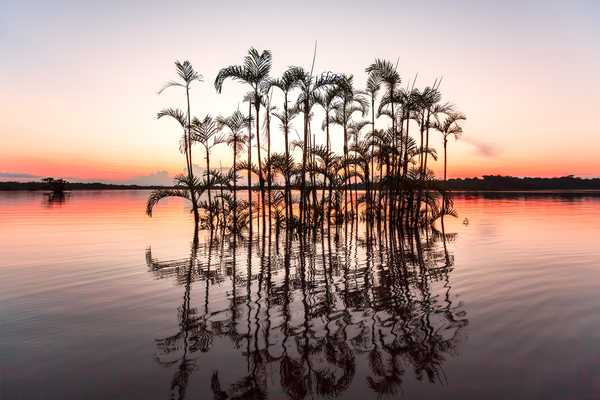 Ecuador
The Luxury of Friendship in Ecuador
Expert Choice Why choose between adventure and comfort when you don't have to? Explore Ecuador's wild side in style with this luxury Signature Trip designed for you and your friends.