Baños de Agua Santa is a small town set in the lush hills of the Cordillera Oriental. This is a popular destination for adventurous travelers, and an excellent basecamp for hiking in the surrounding forests.
Featured in:
Luxury, Great for Families, Best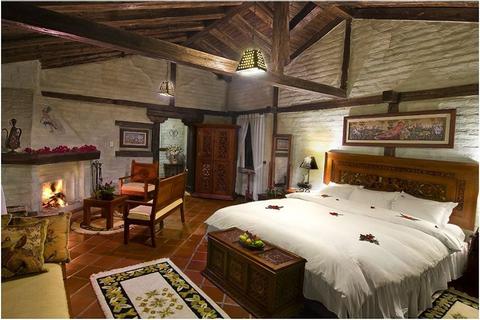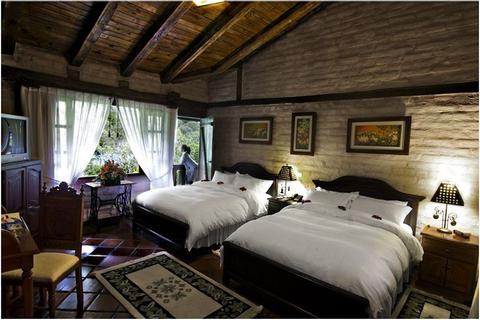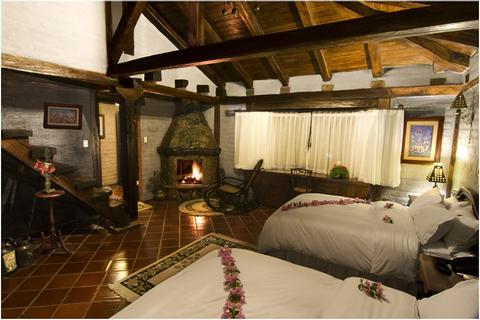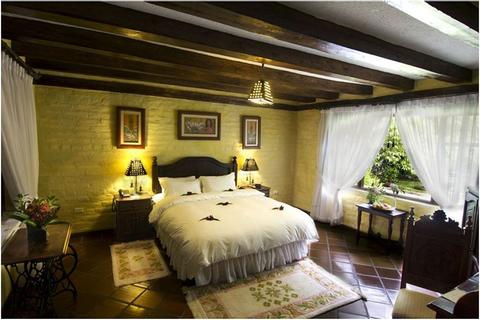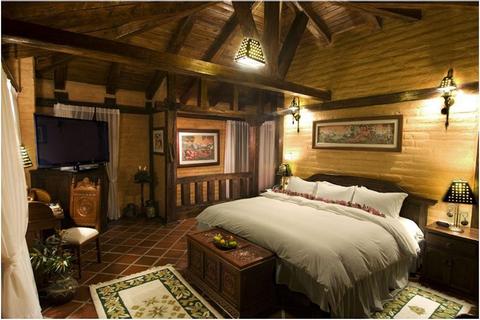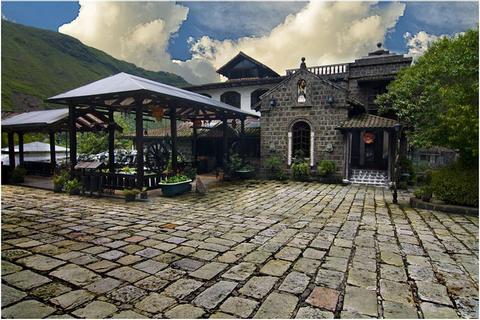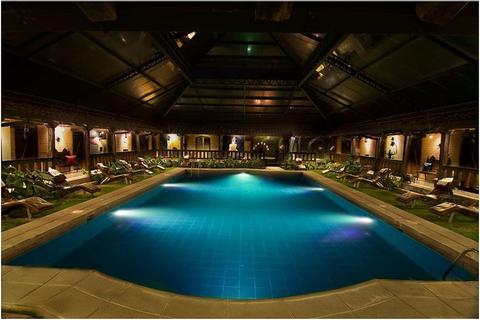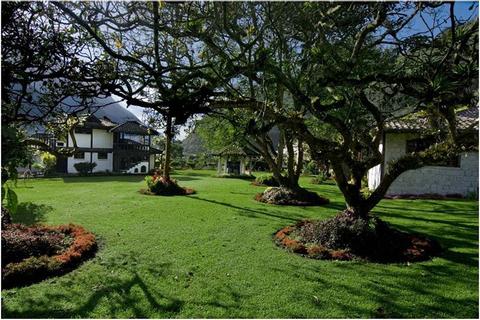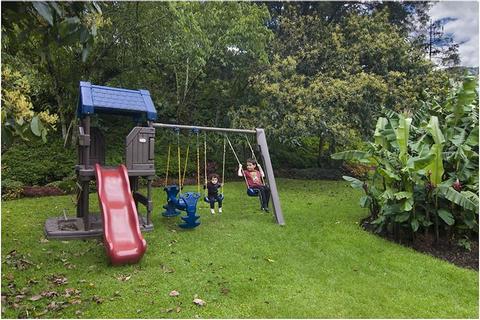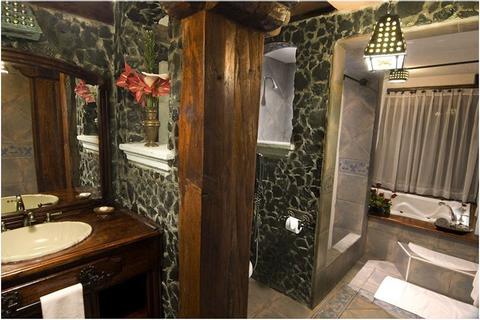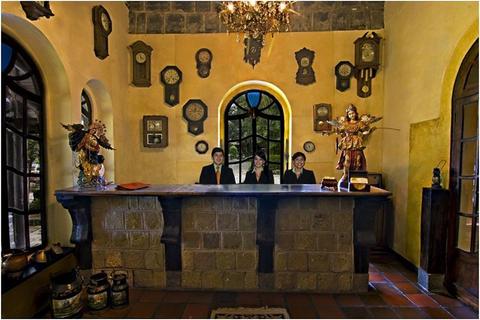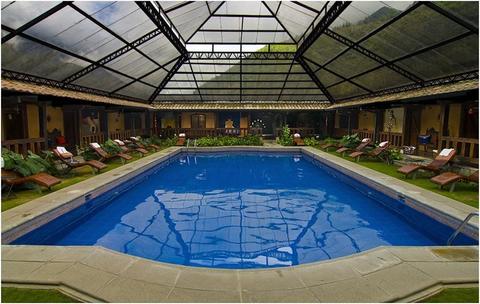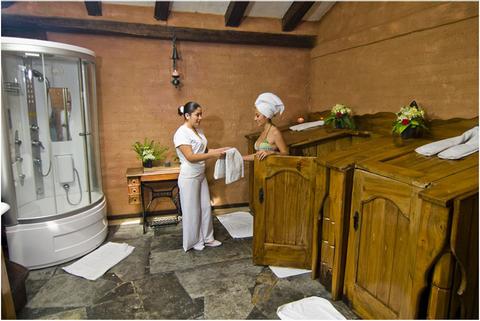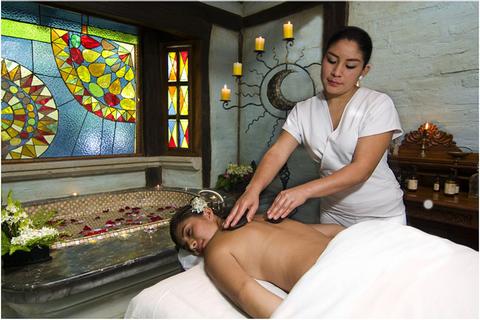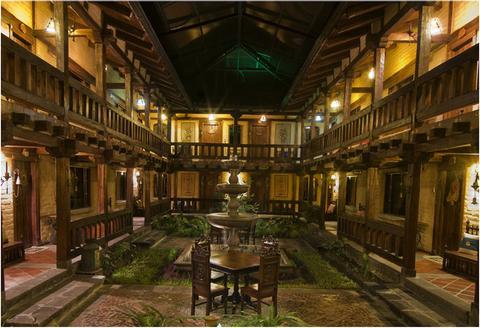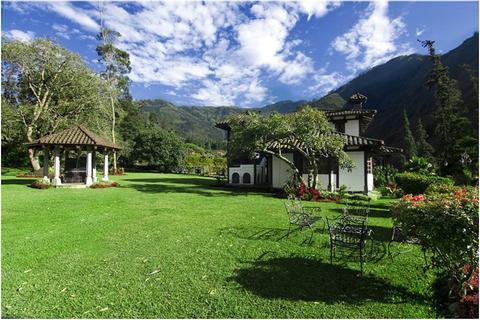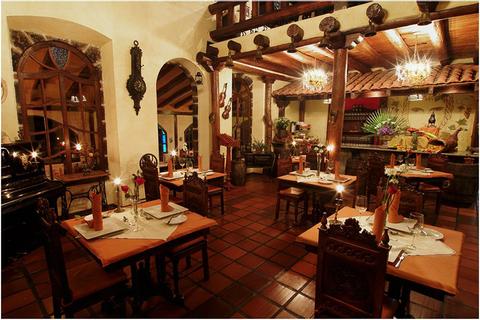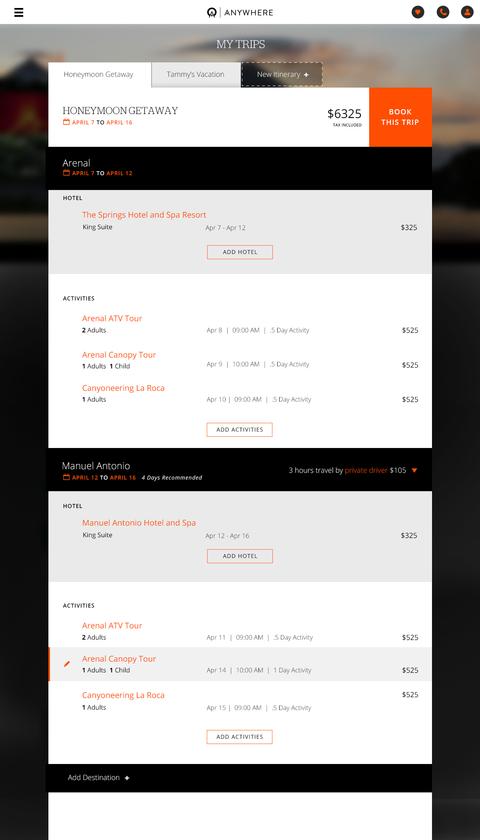 2:00 p.m. check in
12:00 p.m. check out
Restaurant in Hotel
Spa Services
Swimming Pool
Free Breakfast
– Some rooms feature –
Wireless Internet
From the Samari Spa Hotel it takes just 5 minutes to drive to the downtown area of Baños. This area has a few restaurants and other businesses that cater to visitors. Baños de Agua Santa means "Baths of Holy Water" in English, and it is named for the steaming mineral springs that dot the surrounding landscape. In addition to natural hot springs, this area is also known for its gorgeous waterfalls. Llanganates National Park is just a few miles north, and this protected area has many miles of hiking and biking paths. To the south of the hotel you can take a bus to the Bellavista lookout point, where you can observe the majesty of the Tungurahua Volcano. This is an active volcano, and it erupted as recently as 2014.
The hotel itself is a renovated 18th-century monastery. It has four gardens and walking paths and a small field designated for sports activities. You can mosey over to the hotel's art gallery and browse the Samari boutique for a souvenir.
Samari Spa Hotel has plenty of space for business travelers. There is a conference room that can host up to 280 people, as well as a smaller meeting room.
Rooms here are decorated with subdued paintings. There are large windows with sheer curtains, and sturdy furniture carved from dark wood. Exposed beams and brick walls make the guest areas cozy. There is Wi-Fi throughout the hotel, and all of the rooms come with telephones. Each room has a private bathroom that is equipped with a hair dryer.
On the grounds of the resort travelers can choose from indoor and outdoor bars. There is even a tavern that used to serve the local monks. It has been restored to look like it would have in the monastery's heyday.
You can eat all of your meals at the hotel's gourmet restaurant. The chef here prepares a range of Latin-inspired cuisine, as well as food inspired the scenery. You can choose from several entrees that are prepared with the help of hot, volcanic rock.
At the spa you can choose from massages and aromatherapy, in addition to lots of skin treatments. You can also get haircuts and mani-pedis. The highlight of the spa is the indoor pool. Be sure to also take advantage of the Turkish bath, the cold bath, and the hot saunas.
More Property Amenities
Bar
Cable TV
Conference Rooms
Gardens
Hair Dryer
Hot Water
Private Parking
Safe Deposit Box
Telephone
Accommodations
Cable TV
Hair Dryer
Hot Water
Jacuzzi
Telephone
Wireless Internet
Fireplace
Cable TV
Hair Dryer
Hot Water
Telephone
Wireless Internet
Fireplace
Cable TV
Hair Dryer
Hot Water
Safe Deposit Box
Telephone
Wireless Internet
Cable TV
Hair Dryer
Hot Water
Safe Deposit Box
Telephone
Wireless Internet
Similar Hotels