Staying at this ranch, you'll get the best of both the city and country in Ecuador. Hacienda Caballo Compana offers its guests 28 acres (11 ha) of pastoral beauty, a short distance from downtown Cuenca.
Featured in:
Midrange, Great for Families, Isolated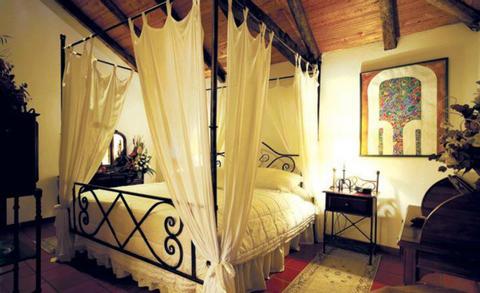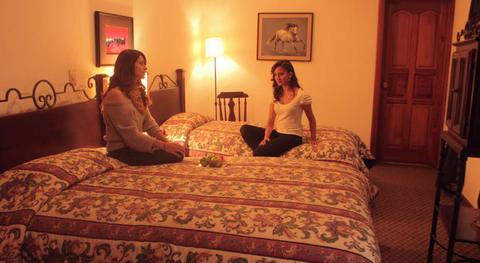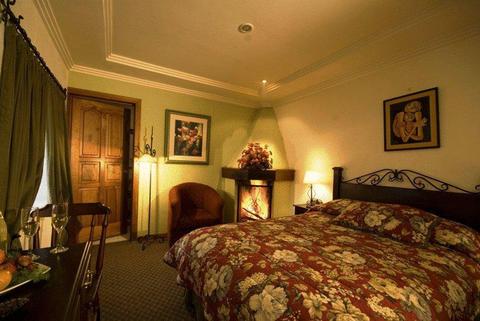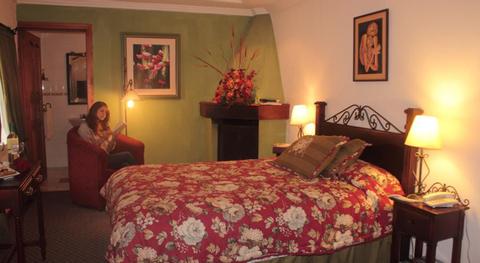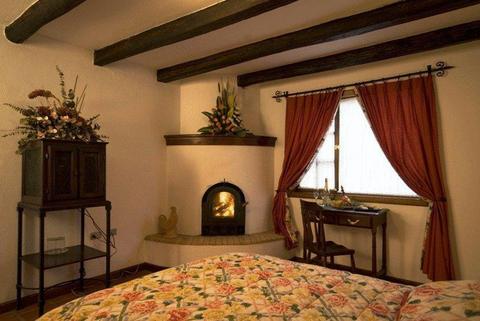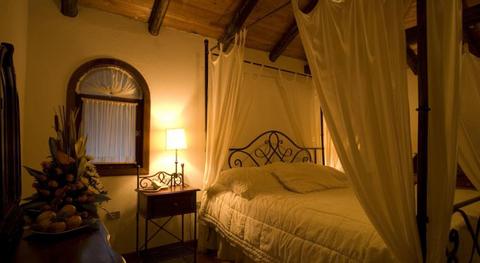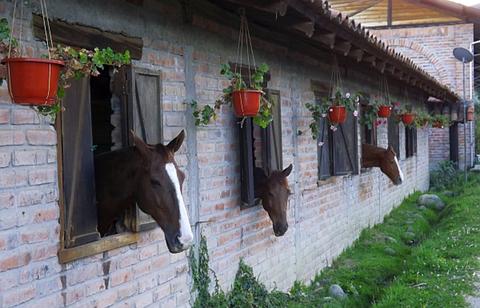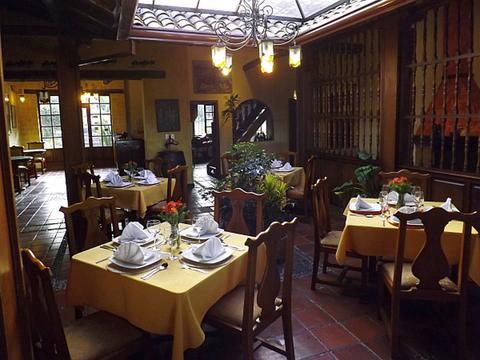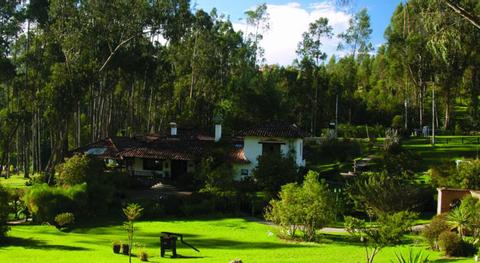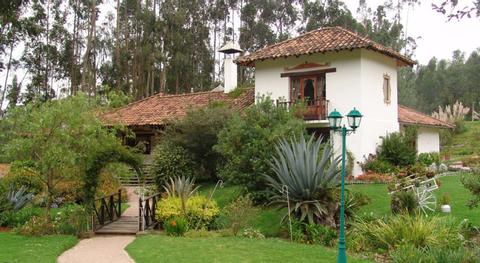 2:00 p.m. check in
12:00 p.m. check out
Restaurant in Hotel
Wireless Internet
Free Breakfast
Hacienda Caballo Compana is between downtown Cuenca and El Cajas, the national park located 30 minutes to the west of Cuenca. This park is best known for its scenic mountains and glassy lakes. You'll find plenty of opportunities here for hiking and mountain biking. Downtown, put aside some time to wander through the historic district. The Plaza de San Francisco is a good place to start. This grassy square hosts a variety of vendors outside of Iglesia de San Francisco. Iglesia de San Francisco one of Cuenca's many exquisite old churches – be sure to see the Old Cathedral and the New Cathedral. Just a few steps away, you'll find the flower market outside of Iglesia del Carmen de la Asunción. This is an extremely photogenic spot, and a good place to start getting to know the wild variety of plant life in Ecuador.
The hacienda's red-tiled roof and whitewashed walls are classic, rustic Ecuador, blending seamlessly with the stunning, mountainous landscape. Guests staying at Hacienda Caballo Compana can enjoy an extremely active vacation. The wide-open green spaces are ideal for playing sports, and there's a volleyball court on the grounds. Children will get lots of entertainment out of the playground, and can rely on the hotel's playroom to give them something to do in bad weather. This is a good hotel for hosting events. There are several lounges of varying sizes that can host anywhere from 50 to 220 people.
This hacienda is a large ranch, with 32 stables of friendly horses. Caballo Compana also functions as a horse-riding school. You can sign up for lessons, or arrange to take the horses on an hour-long ride through the mountains.
You can have one of the 12 rooms in the main building of the hotel, or book one of the small cabins on the grounds. Rooms are decorated in a style somewhere between vintage and country kitsch. They feature simple furniture, fireplaces, and large floral arrangements. In your room, you'll have a telephone and a private bathroom. You can access the Wi-Fi from the hotel lobby. The hotel staff makes coffee and tea available all day. Inquire with them if you'd like your laundry done for a small fee.
The hotel's restaurant, Barabón, offers a simple but tasty breakfast. This meal is included as part of your stay. For lunch and dinner, the menu features a good selection of Ecuadorian dishes. When you're ready to try something in town, the historic area of Cuenca also has a large selection of cafes and restaurants nearby the main attractions.
More Property Amenities
Cable TV
Coffee Service
Conference Rooms
Gardens
Hair Dryer
Heaters
Hiking Trails
Hot Water
Internet Access
Laundry Service
Telephone
Accommodations
Cable TV
Hair Dryer
Hot Water
Telephone
Wireless Internet
Ave del Paraiso Suite
Sleeps 2
Balcony
Cable TV
Hair Dryer
Hot Water
Telephone
Wireless Internet
Campestre Family Suite
Sleeps 2
Cable TV
Hair Dryer
Hot Water
Telephone
Cable TV
Hair Dryer
Hot Water
Telephone
Wireless Internet
Cable TV
Hair Dryer
Hot Water
Telephone
Wireless Internet