Hotel Oro Verde Cuenca is located in Cuenca, Ecuador. It has comfy, modern rooms and several good restaurants.
Featured in:
Luxury, Great for Families, Best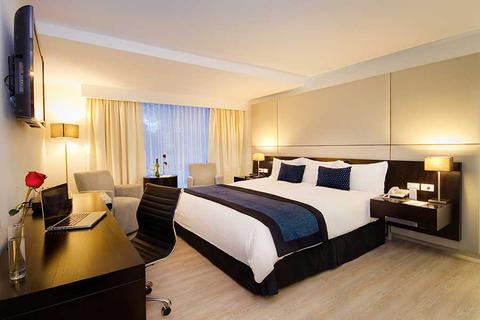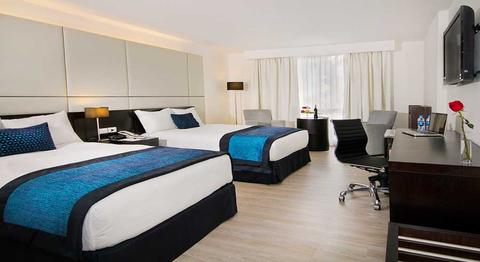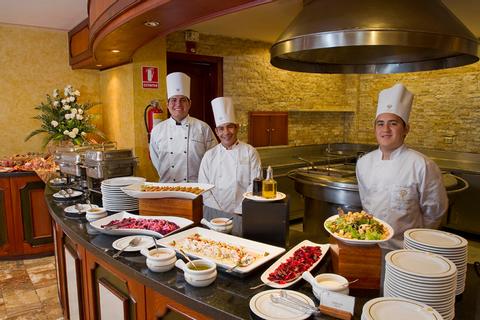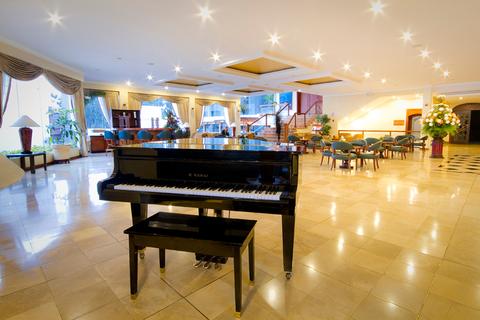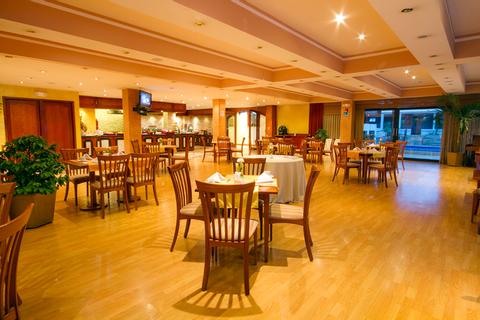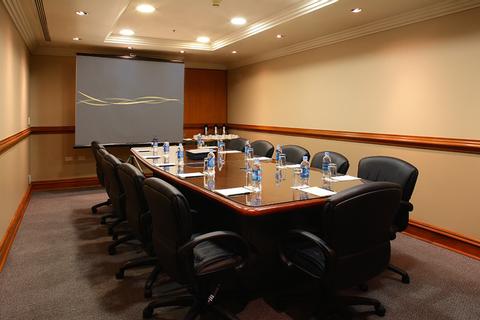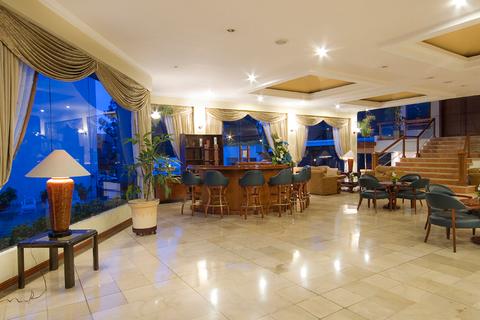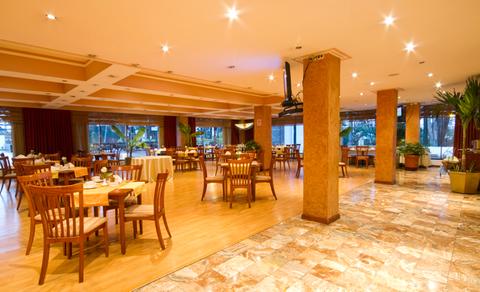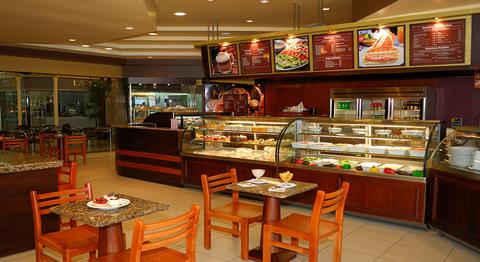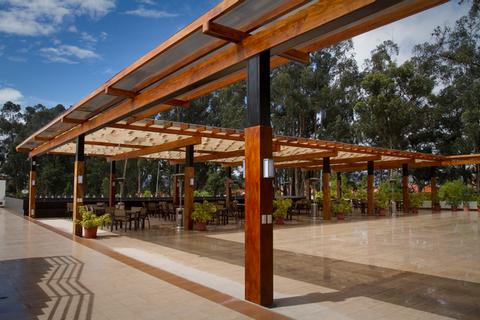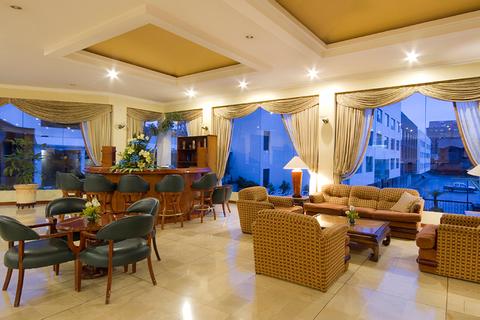 2:00 p.m. check in
12:00 p.m. check out
Free Airport Pickup
Restaurant in Hotel
Wireless Internet
Swimming Pool
Free Breakfast
Cuenca is a great place to experience Ecuador's colonial and architectural charm. Set within the Southern Sierra region, this dignified city boasts an array of universities, churches, and convents. It was named a UNESCO World Heritage Site for its historical center, which merits visiting. Be sure to stop in the Catedral Nueva, which lines the west side of Cuenca's central park. It's large and inspiring. Nearby you can visit Catedral Antigua, which is the oldest building in the city, dating back to 1557. There are also a number of fascinating museums to visit in Cuenca.
Hotel Oro Verde Cuenca is a nice hotel in Cuenca. It's located just 10 minutes from both downtown and the airport. A large terrace overlooks the Tomebamba River and provides guests with a perfect place to spend time outside. The hotel staff is friendly and professional.
The rooms here are big, modern, and comfy. They have nice furniture and an attractive layout. Deluxe suites have a private bathroom and hot water shower, as well as a hair dryer. Guests can tune in to channels on the satellite TV or use the free Wi-Fi to post pictures on Facebook. The beds are comfortable and have hypoallergenic pillows. Additionally, guests can store drinks and food in the mini-fridge. The hotel's suites are larger and ideal for families—these have a large living room, sofa bed, and dining table. All rooms are well heated, which is especially nice during the cooler months in Cuenca.
The hotel's many restaurants will ensure that you never go hungry while staying here. Le Gourmet offers contemporary cuisine in a refined atmosphere. If you'd prefer something a little more fun and relaxed, head to the fondue restaurant, where you'll find an array of tasty, cheesy food. When it's time for breakfast, fill up a big plate at the buffet of the El Patio restaurant, which offers a collection of Ecuadorian cuisine and light international dishes. Finally, coffee can be found at the deli and alcoholic drinks can be enjoyed at the bar.
All of that eating and drinking may require a visit to the gym. Fortunately, the hotel has one, and it sports a nice offering of equipment. There is also a sauna, Jacuzzi, and outdoor swimming pool. What's more, Hotel Oro Verde Cuenca has a beauty salon where you can get haircuts, facials, and manicures.
More Property Amenities
Bar
Cable TV
Air Conditioning
Heaters
Conference Rooms
Full Size Gym
Massage
Private Parking
Free Airport Transport
Mini Bar
Telephone
Hair Dryer
Alarm Clock
Hot Water
Laundry Service
Room Service
Safe Deposit Box
Handicap Accessible
Accommodations
Deluxe Single Room
Sleeps 2
Air Conditioning
Alarm Clock
Cable TV
Hair Dryer
Hot Water
Mini Bar
Safe Deposit Box
Telephone
Wireless Internet
Air Conditioning
Alarm Clock
Cable TV
Hair Dryer
Hot Water
Mini Bar
Safe Deposit Box
Telephone
Wireless Internet
Deluxe Double Room
Sleeps 3
Air Conditioning
Alarm Clock
Cable TV
Hair Dryer
Hot Water
Mini Bar
Safe Deposit Box
Telephone
Wireless Internet
Feedback from Travelers
Loved this hotel. Very service oriented people and genuine desire to make your stay excellent. Breakfast was great. Not much to do around the hotel in the evening