Hacienda Rumiloma is a charming hotel situated just outside Quito. The hotel is located along the side of the Pichincha Volcano and has astounding views of Quito.
Featured in:
Luxury, Honeymoon, Isolated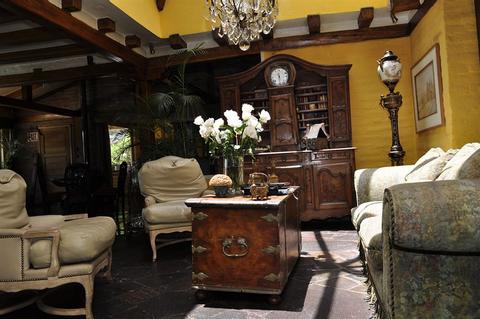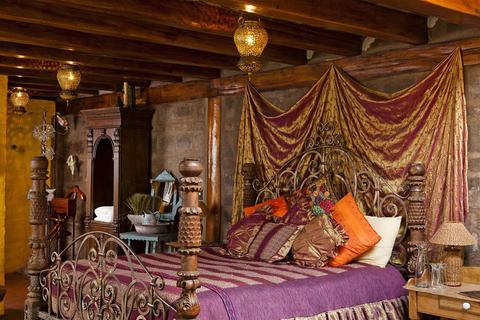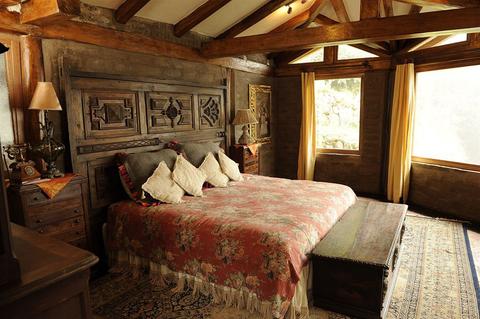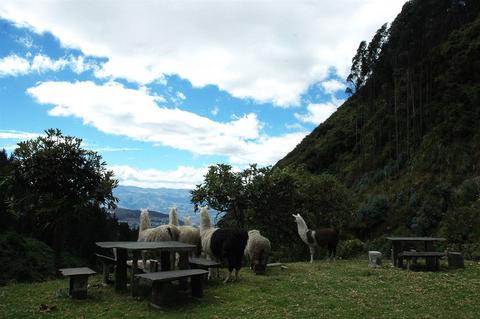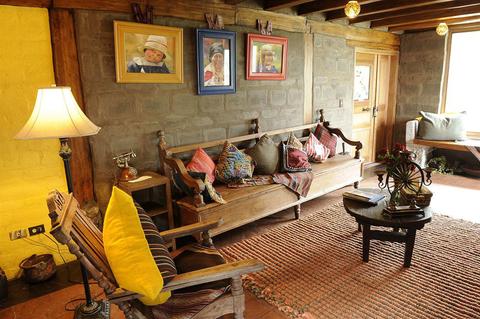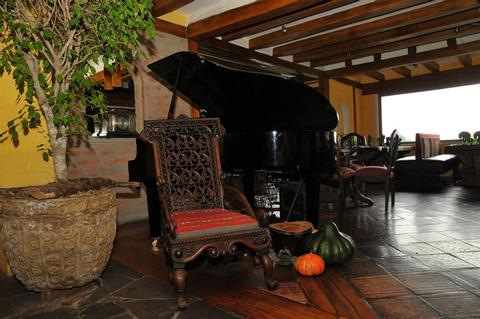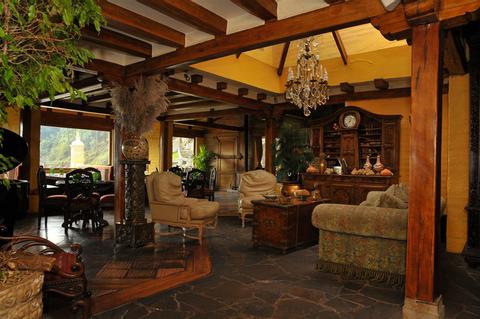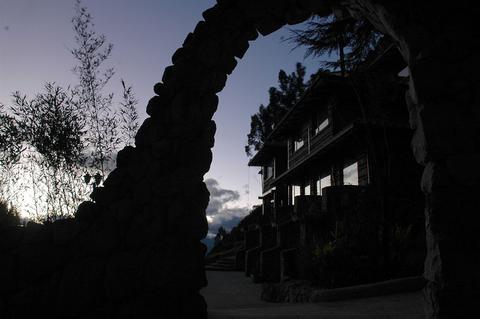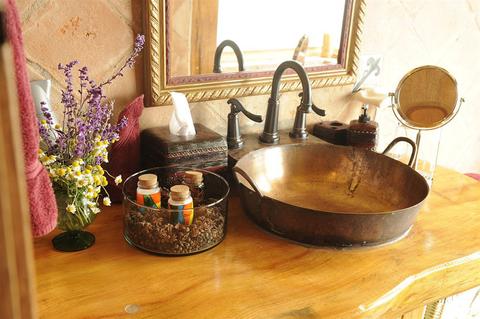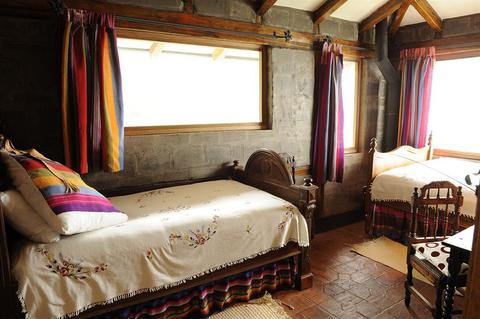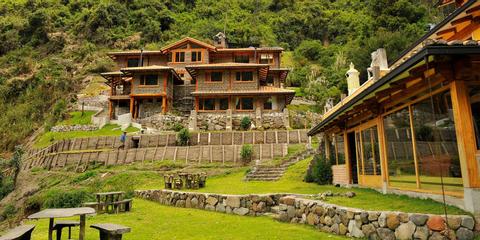 2:00 p.m. check in
12:00 p.m. check out
Free Breakfast
Restaurant in Hotel
Wireless Internet
Incredibly, the whole city of Quito is a UNESCO World Heritage Site. This is in part thanks to its historic district known as Old Town, which boasts colonial buildings, old churches, and pleasant plazas. The city has more modern areas too, most noticeably La Mariscal, a happening neighborhood filled with restaurants, bars, and cafés. Aside from exploring the city, travelers to this area can enjoy a number of outdoor activities, including rafting, hiking, horseback riding, and climbing.
Hacienda Rumiloma is located in a quiet and peaceful setting about 15 minutes outside Quito. This location provides guests easy access to the city when they want it, and seclusion when they don't. The hotel is set within piece of property that backs up to thousands of acres of national park land; there are trails winding throughout much of the hotel's property for travelers to explore. The property also boasts numerous outdoor sitting areas where you can enjoy beautiful views of Quito.
The accommodations here consist of suites (called casitas, meaning "little house") scattered around the property. Each casita is at least 600 square feet and is decorated with a mixture of antiques, artwork, and Ecuadorian collectibles. These suites epitomize rustic luxury, with their pot-bellied stoves and beds topped with fluffy down comforters. The bathrooms have adobe/stone walls and hot water showers. All casitas have a sitting area, spacious bedroom, and terrace (or indoor garden). You'll enjoy spectacular views of Quito from your room.
The hotel's main building hosts a delicious restaurant that features Ecuadorian fusion cuisine. Enjoy fresh ceviche, tom yam soup, surf n' turf, and more. A tasty breakfast is offered to guests each morning; you can choose from an array of items the night before and have the food delivered to your room or eat it in the restaurant.
The bottom floor of this building is an Irish/Ecuadorian pub, which is stocked with a range of alcoholic and non-alcoholic drinks, as well as a jukebox with over 16,000 songs. There are also cozy sitting rooms that are perfect places to read or relax.
Other facilities of this hotel include a convention center (for 20 people) and a playhouse for children. Hacienda Rumiloma is committed to sustainability and is engaged with reforestation and water/energy conservation.
More Property Amenities
Gardens
Bar
Telephone
Safe Deposit Box
Private Parking
Hot Water
Hair Dryer
Accommodations
Hair Dryer
Hot Water
Safe Deposit Box
Telephone
Wireless Internet
Fireplace
Rumiloma Cathedral Suite
Sleeps 4
Hair Dryer
Hot Water
Jacuzzi
Safe Deposit Box
Telephone
Wireless Internet
Fireplace
Garden Superior Suite
Sleeps 4
Hair Dryer
Hot Water
Safe Deposit Box
Telephone
Wireless Internet
Fireplace
2 Bedroom Junior Suite
Sleeps 4
Hair Dryer
Hot Water
Safe Deposit Box
Telephone
Wireless Internet
Fireplace
Suite with Balcony
Sleeps 2
Balcony
Hair Dryer
Hot Water
Safe Deposit Box
Telephone
Wireless Internet
Fireplace
Garden Double Suite
Sleeps 2
Hair Dryer
Hot Water
Safe Deposit Box
Telephone
Wireless Internet
Fireplace