Hotel Sandmelis is the perfect place to get introduced to Quito's friendly vibe. Located in the heart of Quito, Hotel Sandmelis is within walking distance of bustling bars and restaurants.
Featured in:
Bed and Breakfast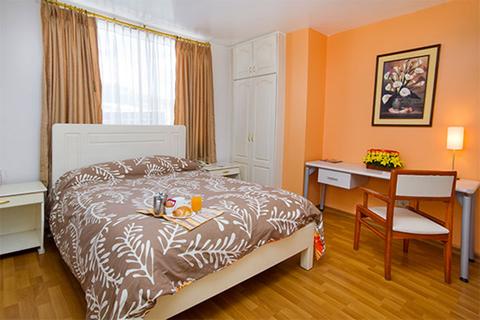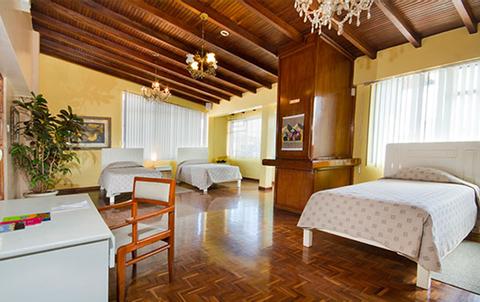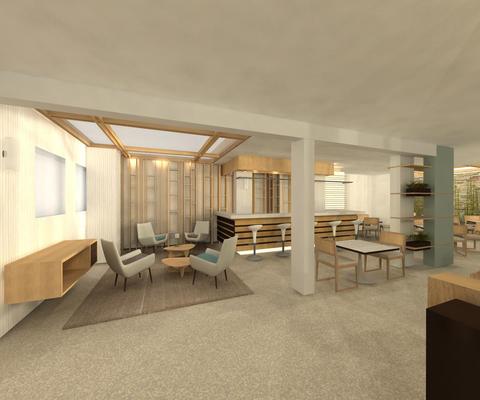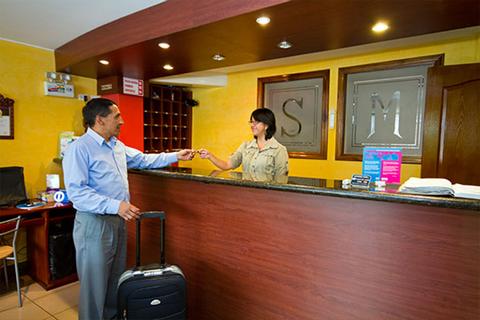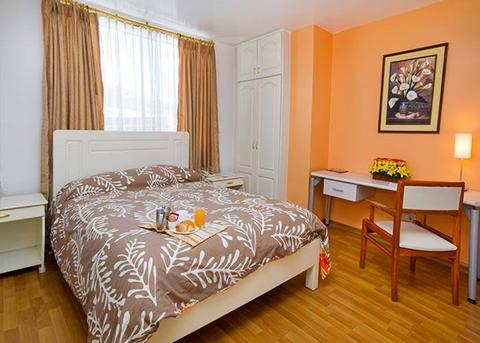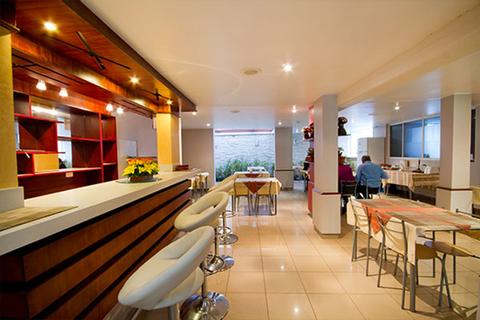 11:00 a.m. check in
10:30 a.m. check out
Restaurant in Hotel
Wireless Internet
Free Breakfast
From your hotel, take the 7-minute drive south to the Guayasamín. The majority of the museum's collection consists of Oswaldo Guayasamin's vivid, post-modern portraits. For shopping and restaurants, you're only a 5-minute drive from the Avenida Amazonas, a busy thoroughfare that makes for an exciting evening out. Make time for a day trip to TelefériQo, the absolute best way to get a good view of Quito. This gondola lift takes you to the Cruz Loma overlook, 12,943 feet (3,945 m) up in the air. To board this car, you'll drive about 15 minutes west of your hotel, to the outskirts of Quito. Once you get in the cable car, it's only an 8-minute ride to the top. At the summit, you can get out to take a hike or explore the shops and restaurants located on the mountain.
Bar, lounge, restaurant, event room, and lecture hall all flow into each other in Hotel's Sandmelis' open floor plan. Natural light illuminates the gleaming hallways and the hotel's warm colors. Textured accent walls break up the carefully arranged communal spaces. Spend some free time in the 24-hour lounge, using the Wi-Fi or reading the provided newspaper.
The hotel's restaurant serves traditional Ecuadorean food, cooked to-order with local ingredients. This is a great option for a quick lunch or dinner. You can enjoy an American-style breakfast every morning as part of your stay.
Shiny tile floors and simple decorations make the immaculate accommodations feel especially fresh, while exposed wooden beams give the room here a homey feel. You'll have plenty of hot water in your private bathroom. Hair dryers are available upon request.
In your room, you'll have a cable TV and free Wi-Fi. You can lounge on your bed, covered in linens made of 100% cotton, or sit at the desk. Use the safety deposit box to keep your passport and cash tucked away. Luggage storage is also available here.
More Property Amenities
Bar
Cable TV
Hair Dryer
Hot Water
Safe Deposit Box
Telephone
Accommodations
Cable TV
Hair Dryer
Hot Water
Safe Deposit Box
Telephone
Wireless Internet
Similar Hotels