Acacia Galápagos Hotel offers you a friendly, bustling place to stay – although the Galápagos islands are remote, you can still find plenty of restaurants and bars nearby. It's also not far from wildlife reserves and nature trails that make exploring Santa Cruz so exciting.
Featured in:
Sustainable, Bed and Breakfast, Boutique, City Center, Great for Families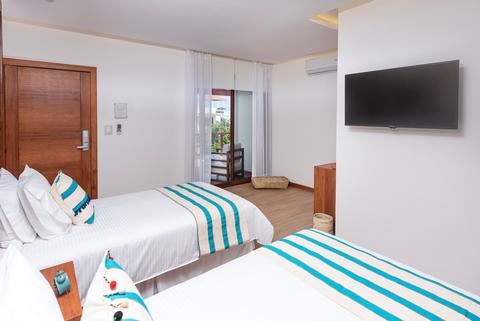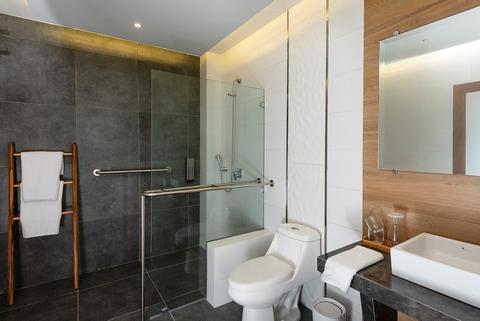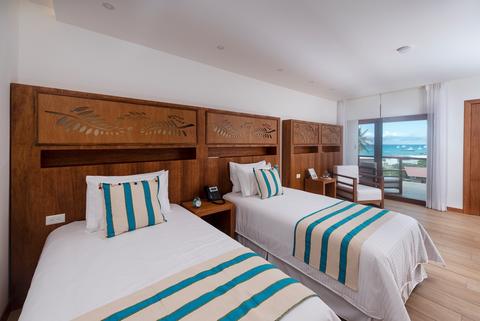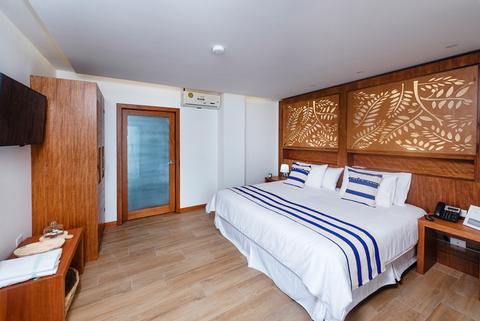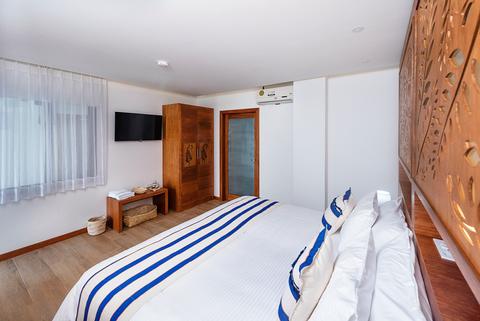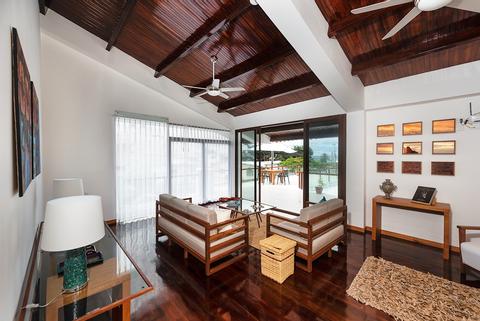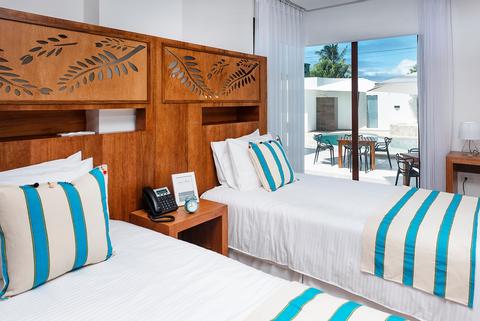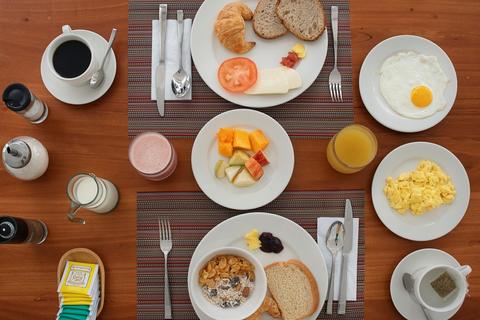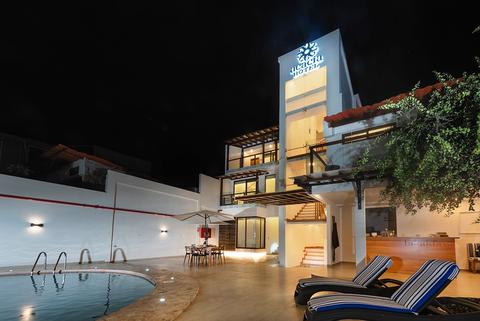 12:00 p.m. check in
10:00 a.m. check out
Spa Services
Restaurant in Hotel
Wireless Internet
Swimming Pool
Free Breakfast
Travel south of the hotel to see sights like the Tortuga Bay, where you can see blue-footed boobies and marine iguanas. You can take ferries to see visit other islands, or take guided tours to the smaller islands – try North Seymour for bird watching, or see the volcanic landscape of Bartolomé Island. Off the coast of Santa Cruz, you can go for unforgettable fishing, snorkeling and scuba diving tours to see the underwater landscape that surrounds this unusual archipelago.
Continental breakfast is included in your stay. You can also visit the bar and lounge for a quick drink. For more relaxation, the spa comes with a menu of special services, available at an extra cause.
There are a few spots on the grounds where you can socialize and enjoy the warm Ecuadorian sunshine. There's a living room that also serves as a sunroom, as well as a calm reading lounge. Outside, you can visit the heated saltwater pool. Wi-Fi is available throughout the hotel.
Acacia Galápagos Hotel has a total of eight guest rooms – choose from views of the ocean, the pool, or the town. All of the rooms are air conditioned and come with comfortable amenities. They have big windows that let in lots of sun and cheerful, blue-and-white decor. During your stay, you can easily access the safety deposit box.
More Property Amenities
Internet Access
Jacuzzi
Safe Deposit Box
Telephone
Cable TV
Air Conditioning
Kitchen
Gardens
Balcony
Bar
Beach Access
Room Service
Massage
Microwave
Mini Bar
Breakfast Available
Hair Dryer
Iron & Ironing board
Handicap Accessible
Accommodations
Air Conditioning
Cable TV
Safe Deposit Box
Wireless Internet