Hotel Solymar prides itself on its views. Every room faces the waterfront, and the friendly animals that visit the hotel patio will allow you an up-close look at some of the island's indigenous species.
Featured in:
Great for Families, Midrange, Best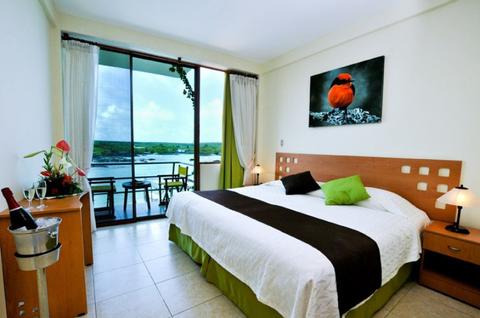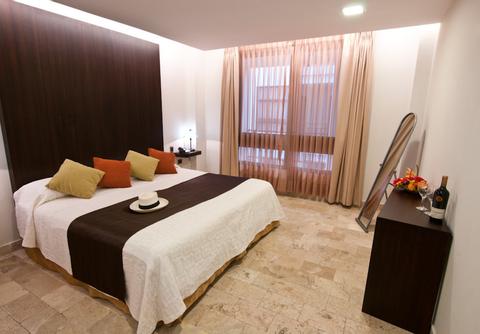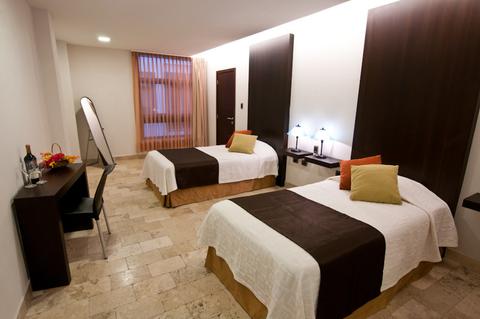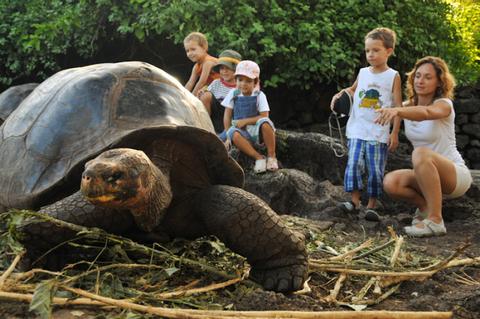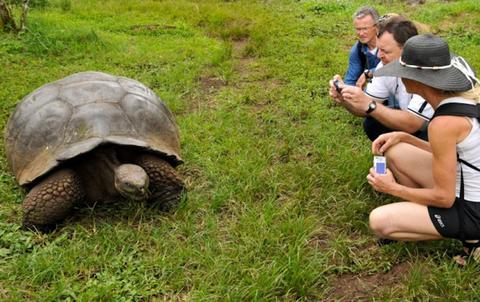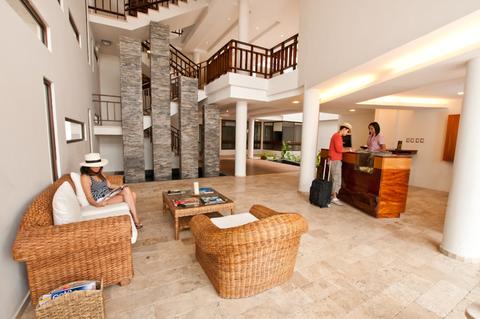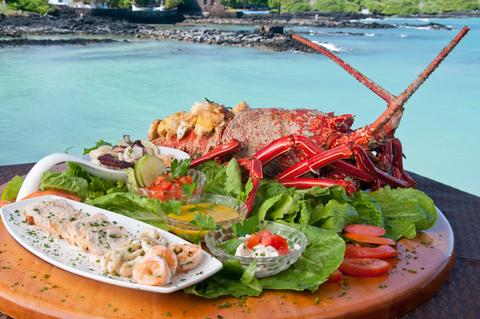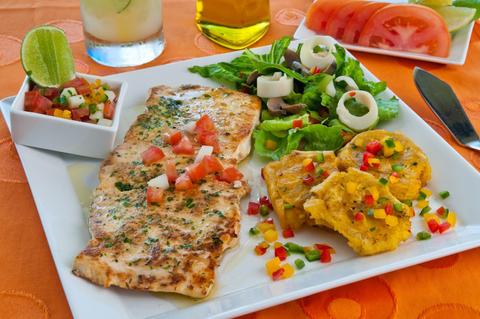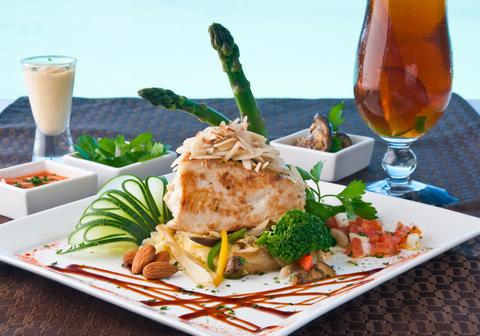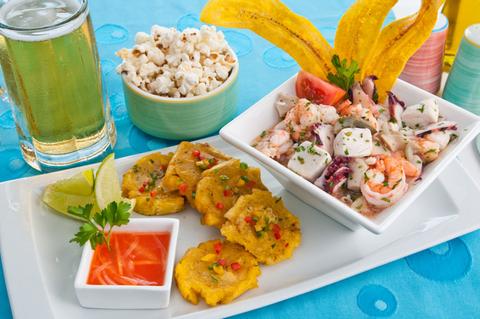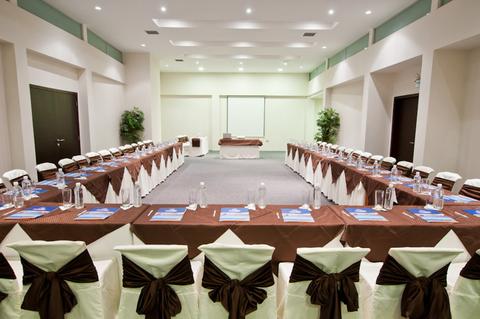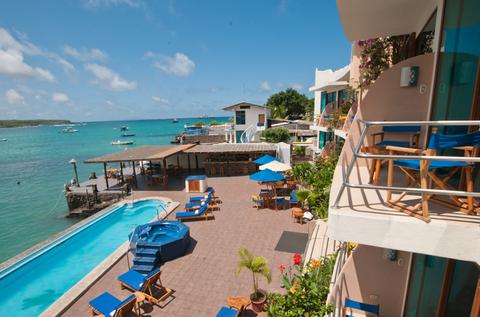 12:30 p.m. check in
10:00 a.m. check out
Free Breakfast
Restaurant in Hotel
Swimming Pool
Wireless Internet
Attractions & Sites
10 km
This hotel is located directly on the waterfront, between Tortuga Bay and the Charles Darwin Research Station. Hotel Solymar is located on Charles Darwin Avenue, the main road through downtown Puerto Ayora, just a few minutes from the research station. Charles Darwin Avenue is also one of the most active spots in Santa Cruz for visitors – there are lots of restaurants here, and lots of souvenir shops. Take the 11-minute drive from the hotel to Tortuga Bay, one of the most famous beaches in the Galápagos. It's also one of the most picturesque places on the island to sunbathe alongside a healthy population of iguanas.
Rooms here are bright, fresh, and clean. Keep refreshed with your room's supply of filtered water, and keep cool with the air conditioning. Your room will be furnished with a work desk and a reading lamp. There is a laundry service available, and a safety deposit box in each room. Each room's private bathroom comes with shampoo and conditioner dispensers, along with hot water and hair dryers.
Access the hotel's Wi-Fi from any of the communal spaces. You are also free to use the hotel's telephones. Business travelers will be glad to note that there is an event room with Wi-Fi, a white board, and a projection screen. You can arrange for refreshments to be served during an event.
You can also get a room in Isla de Sol, Hotel Solymar's second building a short distance from the waterfront. Guests at Isla de Sol don't have a view of the ocean, but are located slightly closer to pubs and restaurants. Rooms have the same types of amenities, with the addition of 32-inch LCD televisions. No matter which building you chose, you'll have access to the hotel's public areas.
Hotel Solymar's restaurant serves a wide selection of abundant, local seafood. Try their ceviche or lobster au gratin. There is also a menu of international cuisine. The buffet breakfast comes with local fruits, eggs cooked to order, pancakes, cereals, and a few Ecuadorian options.
The hotel's Pelican Bar is located on the patio, facing the waterfront. Here you can enjoy the breeze, have a drink, and order food from the restaurant. Near the bar you'll find the hotel pool, also facing the waterfront. Sea lions and waterfowl frequently visit this area, and most are quite accustomed to the human visitors.
More Property Amenities
Air Conditioning
Bar
Cable TV
Conference Rooms
Hair Dryer
Hot Water
Laundry Service
Ocean View
Safe Deposit Box
Telephone
Accommodations
Isla Sol Room - Exterior View
Sleeps 5
Air Conditioning
Cable TV
Hair Dryer
Hot Water
Safe Deposit Box
Telephone
Wireless Internet
Isla Sol Room - Interior View
Sleeps 4
Air Conditioning
Cable TV
Hair Dryer
Hot Water
Safe Deposit Box
Telephone
Wireless Internet
Main Building Room
Sleeps 3
Air Conditioning
Balcony
Cable TV
Hair Dryer
Hot Water
Mini Bar
Safe Deposit Box
Telephone
Wireless Internet
Feedback from Travelers
Hotel Solymar was wonderful. The room was clean, spacious and modern. The location of the hotel is quite convenient. We did not have a chance to try the restaurant on-site, but their breakfast was great. They provided us with boxed breakfast for the days we needed to leave before the breakfast was open. They also have water dispensers at various places where we could fill our water bottles. The staff was very helpful.
The Solymar was a great choice for us. We loved the pool/restaurant deck that had a great view of the harbor. The restaurant was excellent. The hotel is in the middle of Puerta Ayora so it was easy to shop and visit venues along the harbor.
We really enjoyed this hotel! The staff were friendly and wonderful to talk to. The location was very convenient, and we walked around the town easily. Our room was clean and the balcony overlooking the ocean was beautiful. We enjoyed the restaurant, free breakfast, and the resident sea lions. We definitely recommend the hotel for anyone staying on Santa Cruz.