Galapagos Habitat Hotel is located in Puerto Ayora, Santa Cruz – the largest town on the main island of the Galápagos. On this island, you'll find a wide range of attractions, first brought to the world's attention by Charles Darwin.
Featured in:
Luxury, Eco Lodges, Honeymoon, Great for Families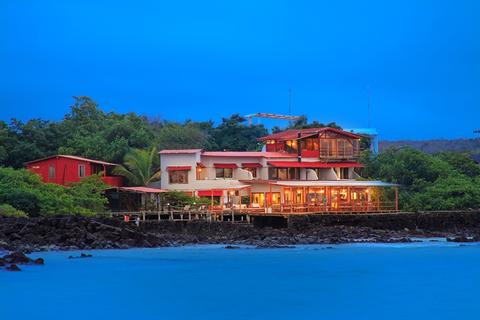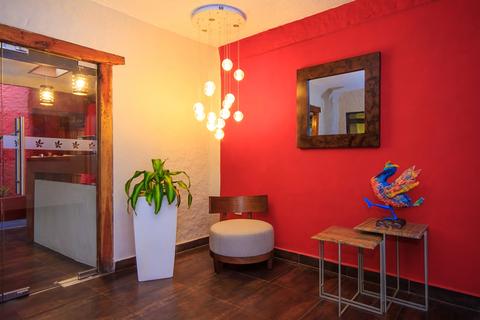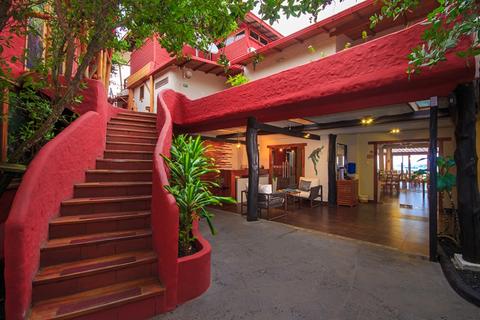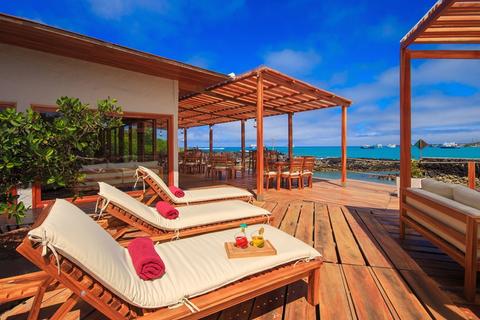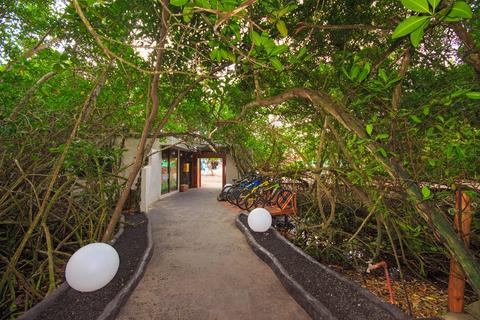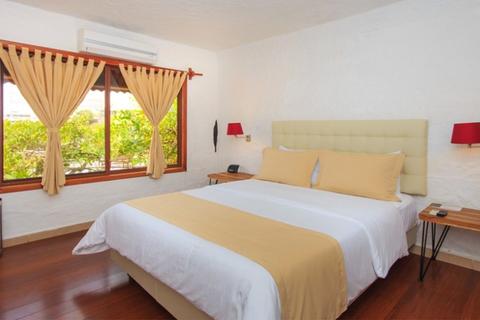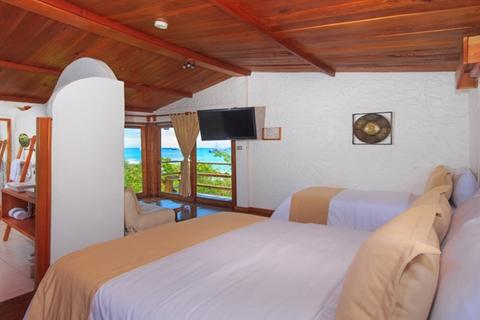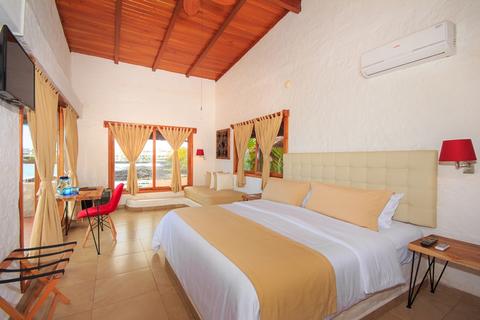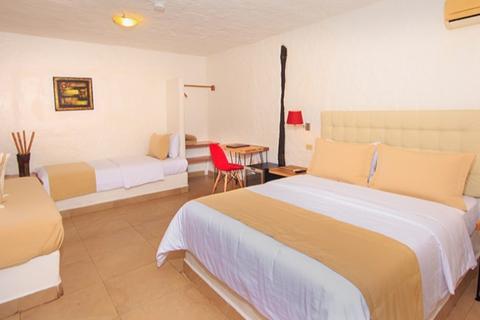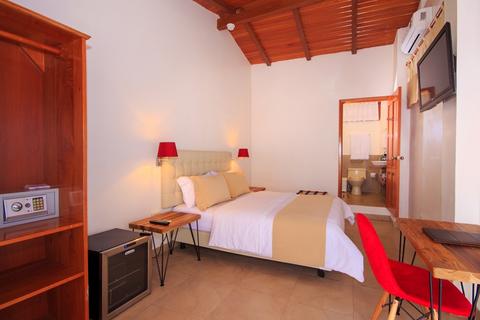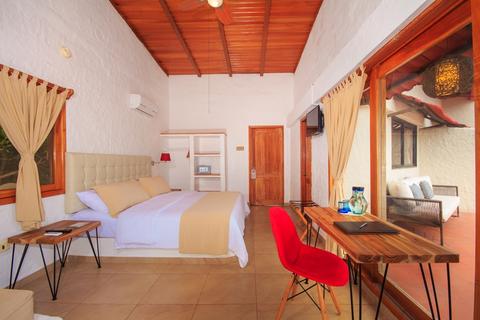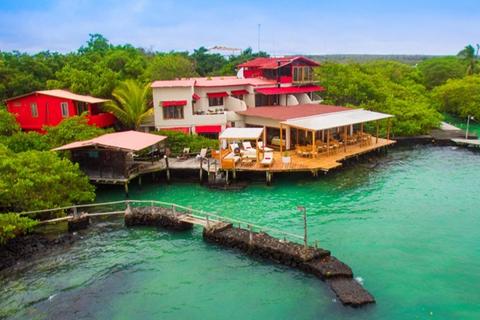 1:00 p.m. check in
11:00 a.m. check out
Free Breakfast
Restaurant in Hotel
Wireless Internet
Next to your hotel you'll have access to the bay, and probably a few sightings of the rare animals that call this island home. Parque Nacional Galápagos, Bahía Tortugas, and Chato Tortoise Reserve are all great places to check out the island's main attraction, a thriving colony of giant tortoises.
These reptiles grow famously large, and have been known to outlive the scientists studying them. You'll also find a host of other fascinating species that you can't see anywhere else in the world. Sea lions and iguanas loll on the hotel patio, quite accustomed to the hotel's human population. While you're on the island, visit the famous lava tubes. These tunnels formed after massive volcanic eruptions, and make for a diverting subterranean hike. When you're ready to leave your hotel to explore the shops and restaurants in town, you can easily walk to your destination, or take one of the bikes that the hotel offers guests.
Every room at Galapagos Habitat Hotel has a view of the ocean. The rooms that aren't seaside sit nestled in a patch of mangrove trees. Some of the rooms also come with balconies – ask ahead if you'd like one. Call home using the phone in your room, or handle some paperwork with the hotel's fax machine. Make sure your clothing stays fresh using the hotel's convenient laundry service.
At Galapagos Habitat Hotel, the rooms come with white linens and curtains. Wood accents and textured walls blend with the down-to-earth vibe of the hotel. In the private bathroom, you'll have access to reliable hot water. Your bathroom will come equipped with a hair dryer and environmentally friendly shampoo and bath products. All rooms have air conditioning and a ceiling fan, and each room comes with a cable TV and a CD player.
Galapagos Habitat's open-air lobby is a pleasant spot to rendezvous with your traveling companions. When you get hungry, visit the hotel's sumptuous buffet. It offers a wide range of options, including sushi, bountiful seafood, and popular local dishes. Sit at the bar or take your drink to the waterfront patio and listen to the sounds of the island as you take in the sunset.
More Property Amenities
Air Conditioning
Alarm Clock
Bar
Breakfast Available
Cable TV
DVD player in Room
Hair Dryer
Hot Water
Internet Access
Laundry Service
Ocean View
Room Service
Safe Deposit Box
Telephone
Accommodations
Air Conditioning
Hair Dryer
Hot Water
Safe Deposit Box
Telephone
Wireless Internet
Air Conditioning
Hair Dryer
Hot Water
Safe Deposit Box
Telephone
Wireless Internet
Suite Ocean View Room
Sleeps 3
Air Conditioning
Hair Dryer
Hot Water
Safe Deposit Box
Telephone
Wireless Internet