An Bang Beach, Vietnam
For many years, An Bang Beach was considered the quiet, local cousin of Cua Dai Beach, where a string of four-star resorts claimed the sand with loungers and infinity pools. These days An Bang has come into its own, and most travelers dedicate at least one day on their trip to this long, sandy stretch.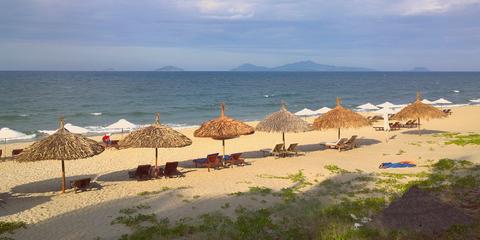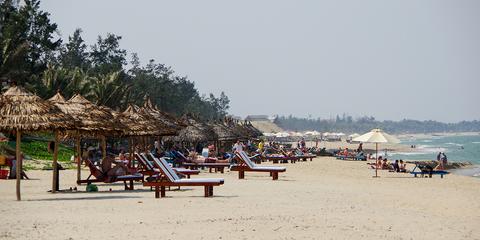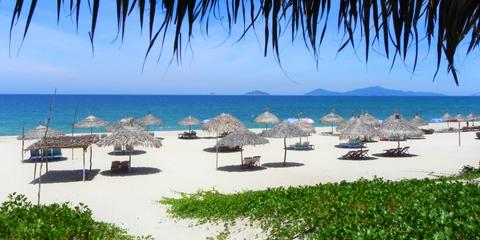 Boutique B&Bs, homestays, and spas have taken up the streets nearest to the beach. Travelers who want to stay next to the water will find a wide range of inviting and affordable accommodation to choose from, only 3.7 miles (6 km) away from Hoi An's Ancient Town.
There's a long row of restaurants and open-air bars along the beach. These restaurants own the lounge chairs on the sand and will expect you to place an order if you take a seat. Hoi An's growing expat community has influenced the wide array of dining options — you can find everything from Greek Souvlaki to oven-fired pizza to tacos. For seafood lovers, the Vietnamese restaurants have the day's catch still live in tanks, ready to be steamed, stir-fried, or grilled per your request.
Weekend afternoons are when An Bang is at its most happening. Travelers and expats descend on their favorite haunts, sipping cocktails, ordering spring rolls and unwinding to live music. Vietnamese couples and families prefer to stay near the edge of the water. Roving vendors spread colorful mats on the sand and sell coconuts and small snacks. By sundown, it seems half the town is on the beach in An Bang -- splashing in the waves, snapping selfies and soaking up the sea breeze.