Golden Sand Dune Mui Ne, Vietnam
Leave the beaches behind to see the Golden Sand Dune of Mui Ne. These dunes are majestic and feel far removed from the busy seaside town. The winds change their shape every day, ensuring that no one ever photographs the same dunes twice.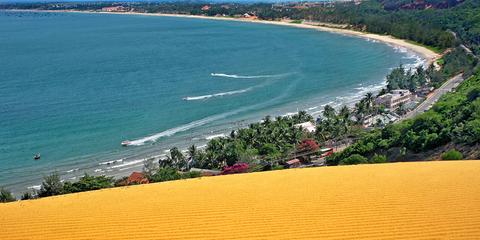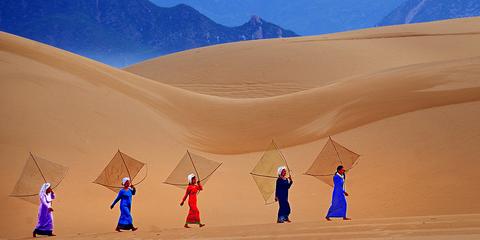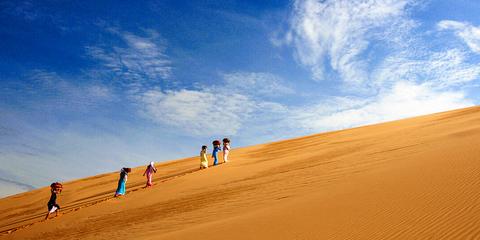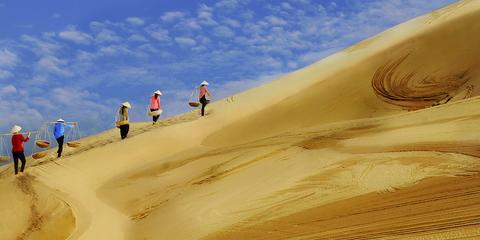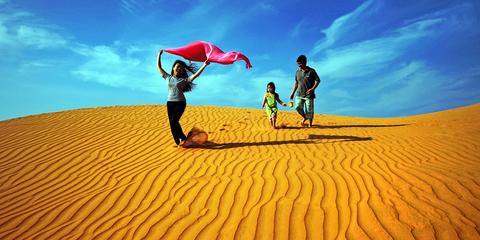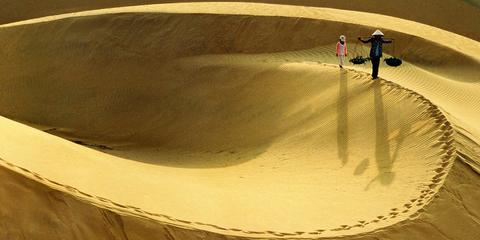 See them at dawn or dusk for the best views and photo ops, although note that this is a busy time for visitors. The angle of the sun creates dramatic shadows, and you might also see local Cham women in traditional garb. From here, it's easy to fit in visits to other nearby attractions, like the burnt-orange riverbanks of the Fairy Spring.
In the middle of the day, you can expect to see dune buggies cutting their way through the sand, and visitors sliding down the dunes on sleds. ATVs are another popular way to tour the dunes. Children will offer to transport you around the dunes on sleds — an offer that comes with a hard sell. You're probably better off seeing these natural formations on foot.