Halong Bay, Vietnam
The name Ha Long means "descending dragon" – a fitting title for a bay steeped in mystical legends and boasting scenery to match. There are countless tales of how and why the name came about. One of the most well-known tells of a dragon that came down from the sky, spitting thousands of pearls from its fiery mouth, which became the islets and karsts that now dot the bay.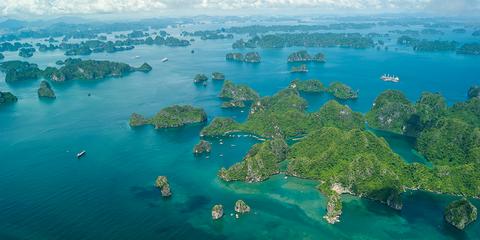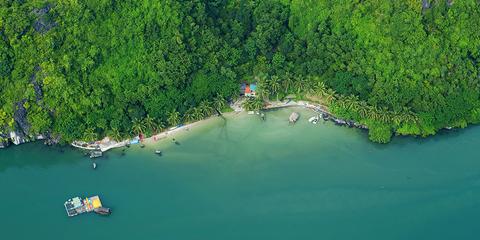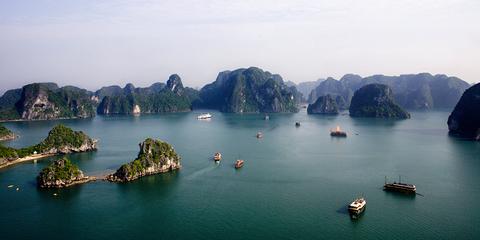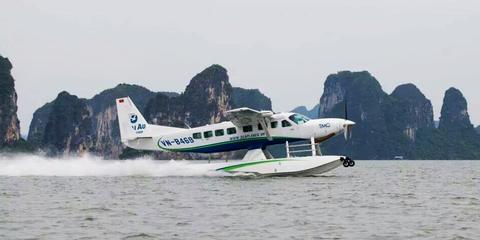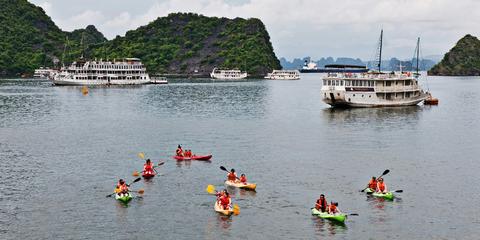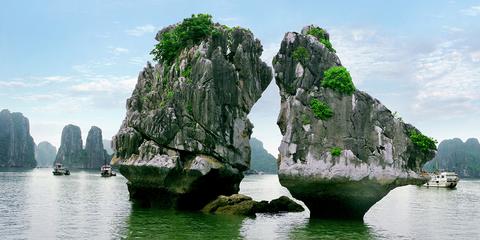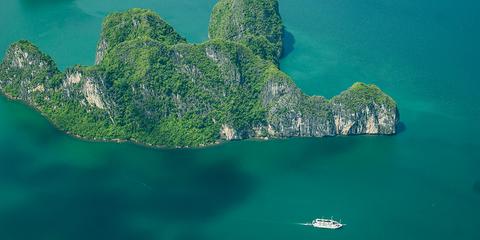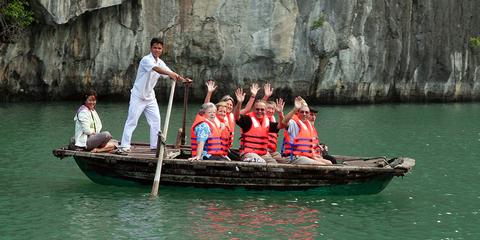 More than 1,600 of these limestone formations fall within a UNESCO-protected World Heritage Site. Ha Long received this distinction in 1994, although the world got its first glimpse of the bay's splendor in the 1990 French film, Indochine. Today, Ha Long is one of the most compelling stops on any Vietnam itinerary. A wide range of vessels, from wooden junks to luxury cruisers, ferry travelers through the majestic karsts, stopping for cave excursions and kayak rides along the way.
Ha Long's tranquil water has a blue-green color when the sun hits it — depending on the time of year, the bay itself can be gloriously sunny or shrouded in mist. Either way, Ha Long leaves an impression.
Although tourism is now the main source of income for locals in Ha Long, there are whole communities of Vietnamese who conduct their lives on the water, as they've done for decades. Floating fishing villages, pearl farms, and white-sand beaches all lie just out of view behind Ha Long's sheer cliffs. Many cruises make a stop at Surprise Cave, which impresses with its size as well as its uniquely shaped stalactites and stalagmites.
Situated 102.5 miles (165 km) from Hanoi or a four-hour drive one way, it's possible to see Ha Long Bay on a one-day trip, but the full magic of its seascape is best enjoyed via an overnight cruise. These cruises give travelers the choice to head out on the water, join activities on board, or simply relax on the sundeck and soak it the fantastic views all around. Ha Long is known for some of the most captivating sunsets anywhere in Vietnam; although its sunrises are arguably just as photo-worthy.
Halong Bay Personalized Trips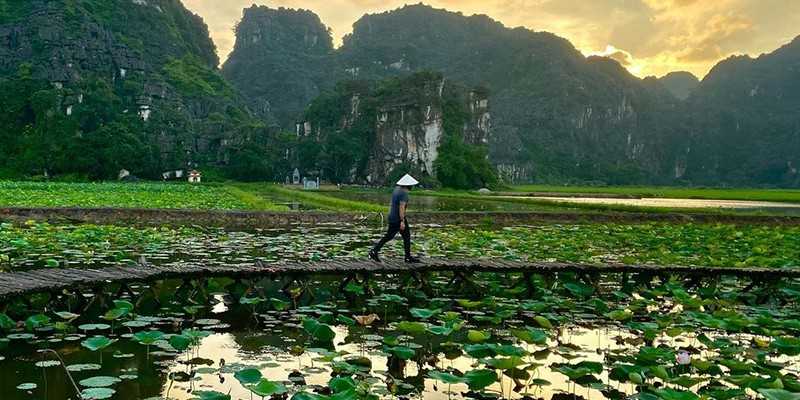 Vietnam