Hue Imperial Enclosure, Vietnam
In 1804, Emperor Gia Long, the newly recognized ruler of a unified Vietnam, began building his feudal capital in a spot carefully chosen according to geomantic principles. A military man by nature, Gia Long ordered the construction of a wall (6.2 miles) 10 km long and 6.5 feet (2 m) thick, to surround the new Imperial City. Inside these walls, travelers can still glimpse the glory of the Nguyen Dynasty in what remains of the Hue Citadel.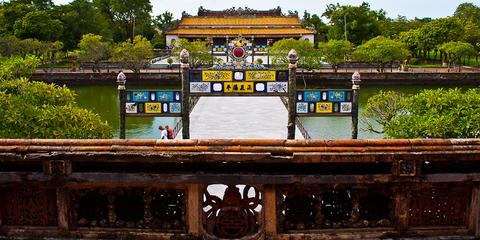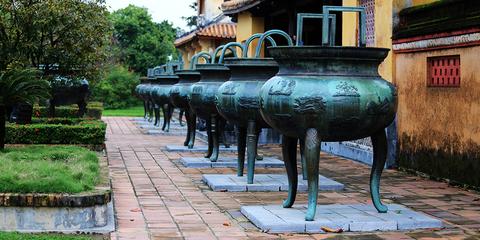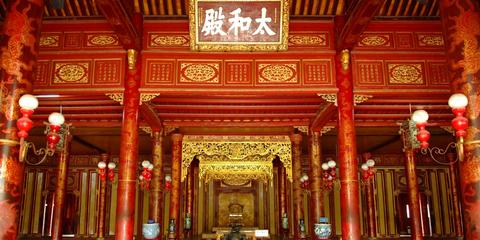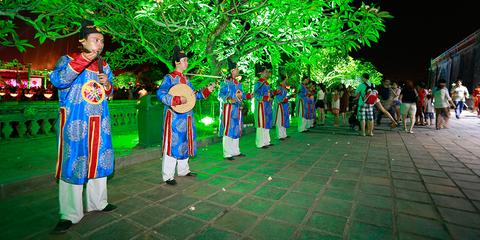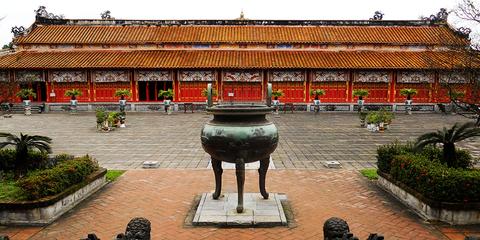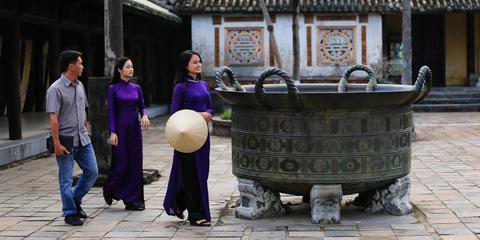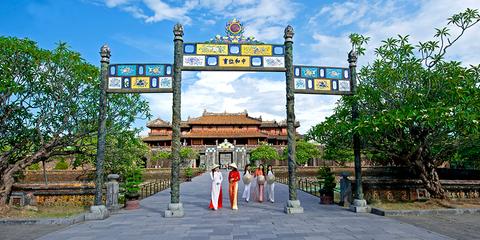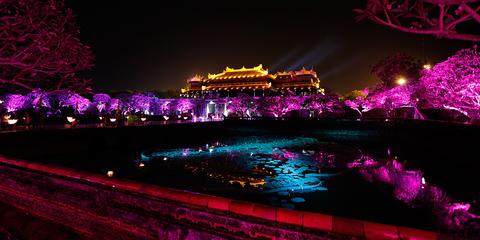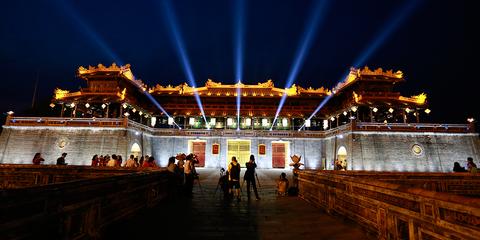 Taking many cues from the Forbidden City in Beijing, the Citadel housed the Imperial City where the Emperor received visitors and conducted state business, the Purple Forbidden City – reserved solely for members of the royal family and their eunuchs, and a collection of fortresses defending the Citadel from attacks.
The well-preserved Hall of Supreme Harmony may be the most impressive historical attraction in all of Vietnam. A golden throne sits in the center of the hall, which is supported by massive wooden pillars. The interior of the hall is covered in red and gold. There is a poem-picture-poem-picture pattern running across the ceilings and roofs. Many of the poems praise life under the Nguyen lords and kings.
The Hue Citadel is much too vast to cover in depth, and large portions were severely damaged by three wars, including the Tet Offensive of 1968. Nonetheless, visitors can spend several hours strolling down long, tree-shaded pathways from one temple and palace to another. The grounds are half the attraction, planted as they are with ancient trees, sprinkled with ornate doorways, and separated by solid stone walls.
Of 160 structures within the Hue Citadel, only 10 remain standing. In the Purple Forbidden City, entire palaces have been leveled, leaving only rock foundations and grassy pastures in their place. Nonetheless, the Hue Citadel is a remarkable tribute to the vastly powerful and successful dynasty that would eventually become Vietnam's last.
Hue Imperial Enclosure Things to Do