Old Quarter, Vietnam
Hanoi's Old Quarter is the historic heart of the city, and one of the few places in Vietnam that retains much of its original architecture, street layout, and chaotic charm. There are 36 narrow, winding streets that make up Old Quarter, situated just north and within easy walking distance of Hoan Kiem Lake.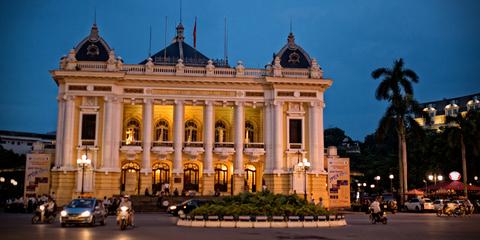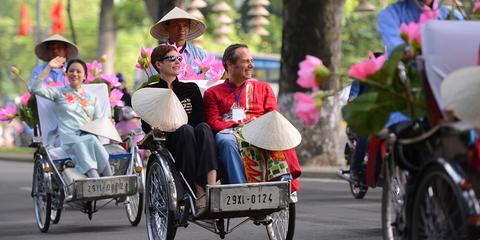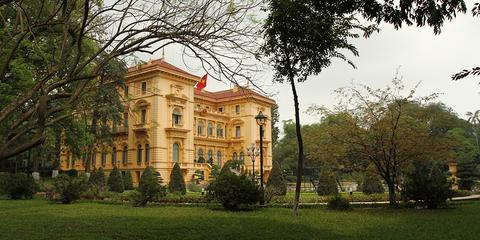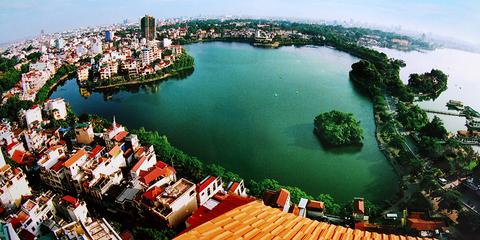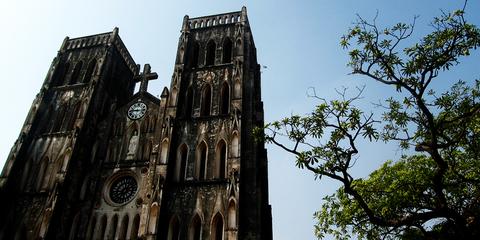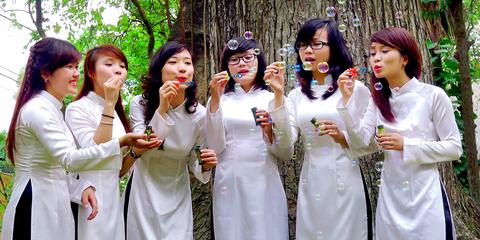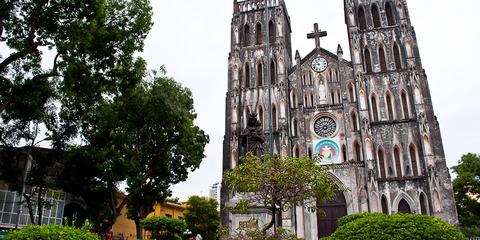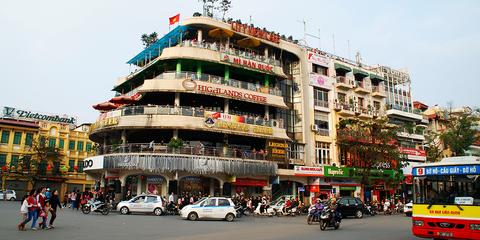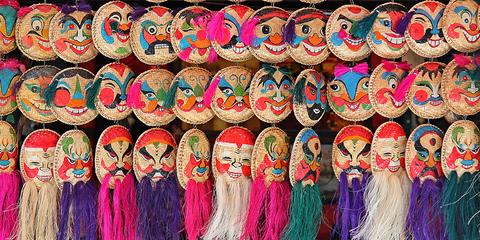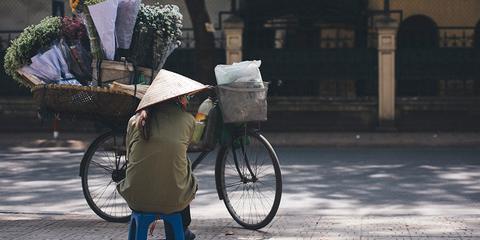 As every guidebook will tell you, each street in the Old Quarter once represented a guild or trade by the same name. At one time, the artisans who lived in the Old Quarter supplied the needs of Hanoi's royal palace, not far away. Many of the shopfronts still present their ancient facades to the sidewalk. Streets still have names like Silk St. and Leather St. — named after the types of shops that line the sidewalk.
On Fish St., you'll find the family restaurant that guards the 100-year-old recipe for Cha Ca La Vong, an aromatic meal of turmeric-spiced catfish cooked with butter and dill. On Ma May Street., Ancient House is a beautiful old residence where visitors can get a close-up look at how Hanoians lived in decades past. And on Silk St., Tan My Design showcases Vietnam's best embroidery and threads from up-and-coming Vietnamese designers.
Because the area is dense and the streets are always busy, the Old Quarter has a way of keeping travelers on their toes. Although today the area has its share of travel agents, restaurants, and three-star hotels, it's still a fantastic place to wander around, camera in hand; or to relax with a coffee and catch a glimpse of Old Vietnam as it goes by.