One Pillar Pagoda, Vietnam
One Pillar Pagoda is an unusual Buddhist site in Hanoi's Ba Dinh neighborhood. Its unusual design – a wooden shrine on top of a cement pillar, securely anchored in the muddy bottom of the surrounding pond – is meant to resemble a lily. You'll often hear it referred to as an "ancient" pagoda, although this most recent version dates back to 1955; like many Vietnamese temples and shrines, it has had to make several comebacks after centuries of war.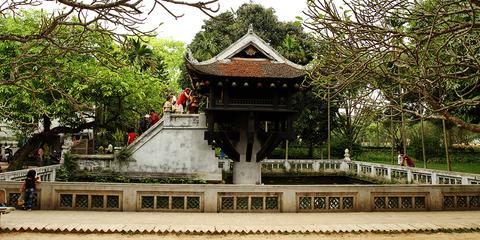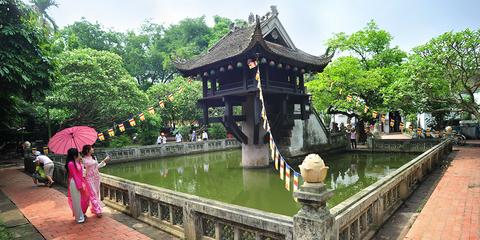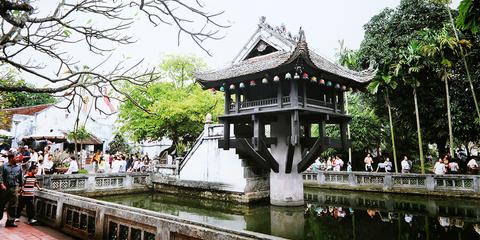 According to legend, 11th-century Emperor Ly Thai Tong had a dream that he saw Lady Buddha (or Quan Am) and she handed him a son. Soon after, he married a peasant girl who gave him his much-wanted prince. When the boy was born, he built this temple in Lady Buddha's honor. If you come at the right time of year, you'll see abundant white lilies adorning the surface of the lake.
The French destroyed the temple as one of their last acts at the end of the colonial reign in 1954. It had also been rebuilt in the 13 century before that, but you'll still learn a lot about about the history and culture of one of Vietnam's oldest cities. Trips here are easy to combine with visits to other interesting historical stops – it's just a short walk from the Ho Chi Minh Mausoleum and is right next to the Dien Huu Pagoda, where you can admire a carefully cultivated collection of bonsai trees.