Saigon Notre-Dame Cathedral, Vietnam
One of the most recognisable landmarks in Ho Chi Minh City, the Notre-Dame Cathedral occupies the Công xã Paris (Paris Roundabout) in District 1, flanked by a stately tree-lined park and the historic Saigon Post Office. The cathedral was officially commissioned after several thwarted attempts by the Roman Catholic Church to build a church for believers in Vietnam's southern capital.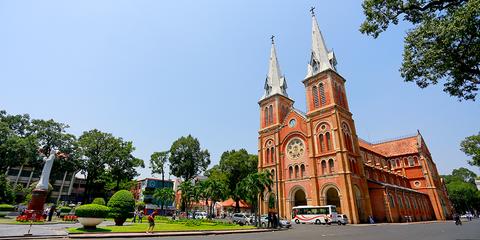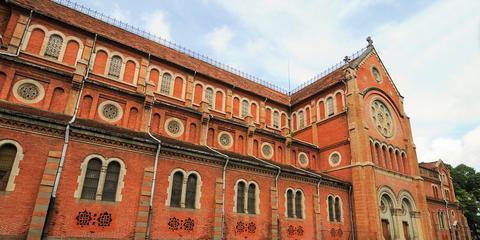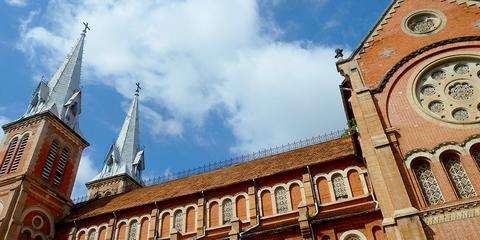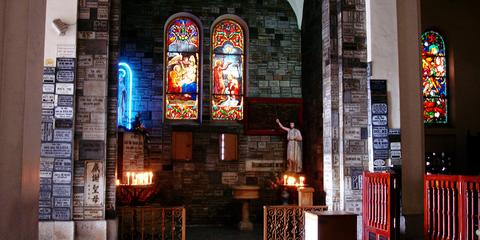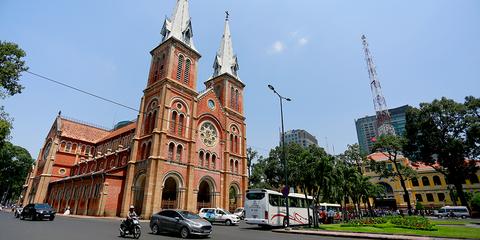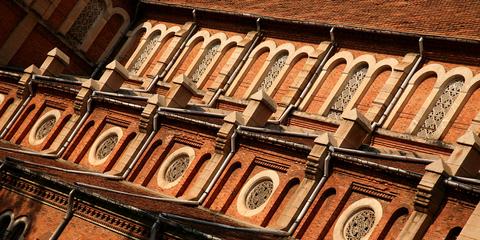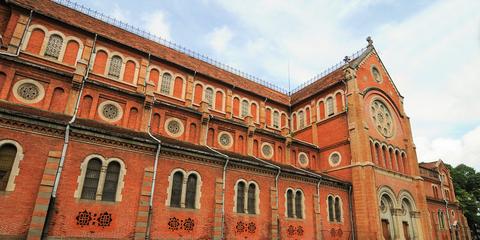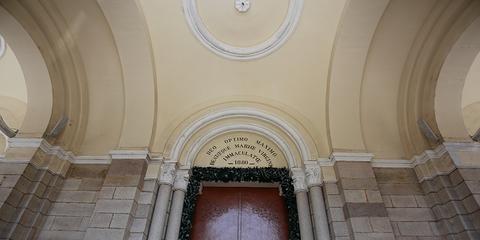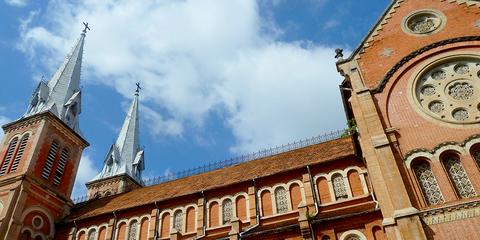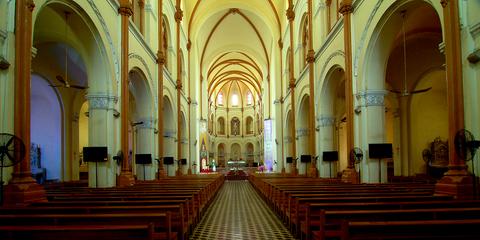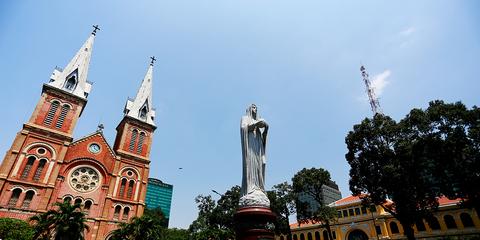 The structure was built from 1877 to 1880, and the two bell towers were added later on in 1895. A French architect, July Bourard, won the bidding to oversee construction of the cathedral. All the materials were shipped over from France, including bricks from Toulouse which still give the cathedral its unmistakable color.
Inside, the Notre-Dame Cathedral still bears some of its original stained glass windows. Other touches like the wooden pews and carved tiles maintain the overall impression of sacred, time-honored devotion. The flower garden in front of the cathedral displays a statue of Our Lady of Peace, which is rumored to have exhibited stigmata or weeping at one point in 2005 (the rumors were never confirmed by the Catholic Church.)
Visitors today may like to pull up a stool on the sidewalk opposite and sip a cold coffee while taking in the sight of the cathedral and the hubbub surrounding it. Grand old walls and doors are a favorite backdrop for Vietnamese wedding photos, and tour groups swarm around the rotunda, vying for a better angle on the landmark. An observant visitor will notice that one of the bell towers sits slightly lower than the other: a pool of water deep in the ground on one side of the church has caused it to sink slowly over the years.