Son Doong Cave, Vietnam
Phong Nha National Park has enormous caves, including the largest-known cave on the planet, Son Doong Cave. Discovered in 1991, by a local who dared not venture inside, the cave wasn't fully explored until 20 years later. At more than 3 miles (5 km) long, 656 feet (200 m) high and 49 feet (15 m) wide, it is the largest known cave passage in the world.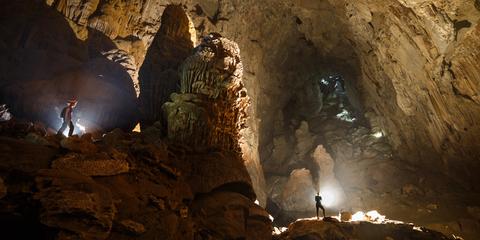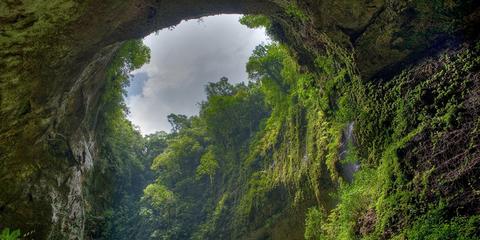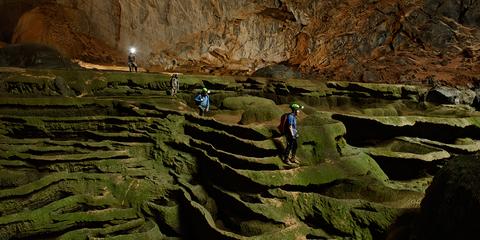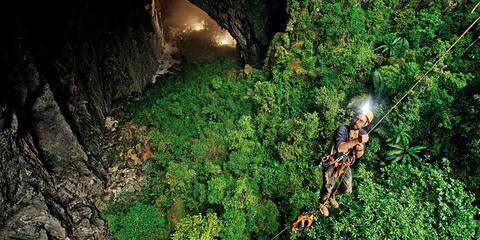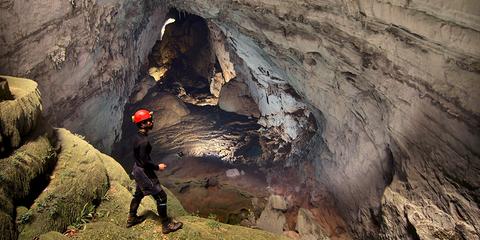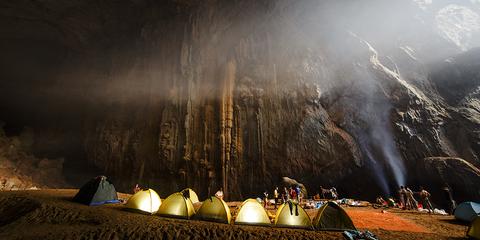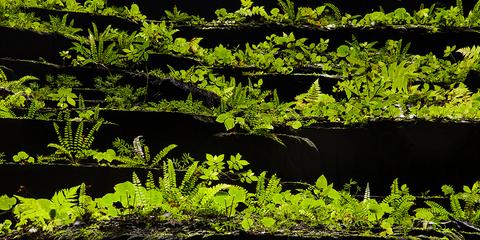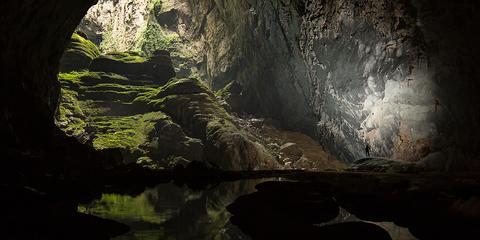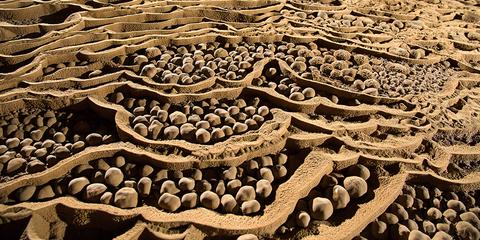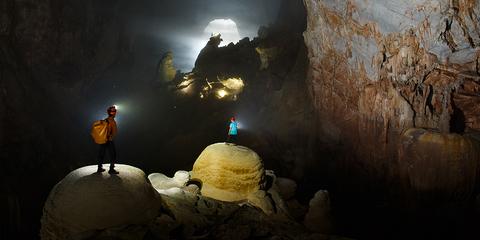 Located between Hanoi and Hoi An, next to the Laotian border, Son Doong is in a mountainous landscape of limestone hills and forested valleys. It neighbors upwards of 300 other caves and grottoes in an adventure lover's playground. But unlike its neighbors, Son Doong is not just an afternoon adventure to add to a classic Vietnam itinerary. To enter Son Doong, you will need $3000 and a whole week to complete the trip with plenty of rest time. Visiting this particular cave is the expedition of a lifetime.
The expedition requires a grand total of 25 porters and caving experts and is bookable with just one tour company in Vietnam. Only a limited number of people are allowed to enter the cave every year, so you must sign up in advance. Oxalis Adventure Tours run weekly from February to August, after which the cave is impassable due to heavy rain. While you do not need caving experience for this trip, you should be fit and comfortable with trekking and rope climbing with assistance.
Once inside, you will trek, climb, and scramble through the cave, passing 229 feet (70 m) high stalagmites and camping on the shores of a subterranean river. On the first day of the tour, you will also pass through the Ban Doong minority village on your way to the cave which is considered a real highlight of the trip. Your first night will be spent camping inside the spectacular cavern of Hang En Cave before descending into the steep entrance of Son Doong on day two. For the next 3 days, you will be immersed in the natural beauty of the cave where you'll find underground jungles, ancient fossils, and giant cave pearls. On the final day, you exit the cave via ladders and ropes up the 295-foot (90m) "Great Wall of Vietnam."
If you have the time and the budget, plan a trip to Son Doong and experience an adventure like no other. Plans to construct a cable car through the center of the cave could change this part of Vietnam forever.