Sung sot, Vietnam
Dubbed the most famous cave in Halong Bay, Sung Sot Cave also goes by another name: Surprise Cave. In fact, Sung Sot is nothing short of awe-inspiring. Located 98 feet (30 m) above the glistening emerald waters of the bay, the views both inside and outside the cave are mesmerizing.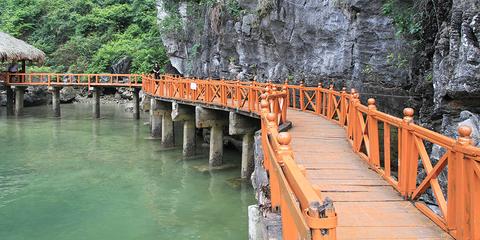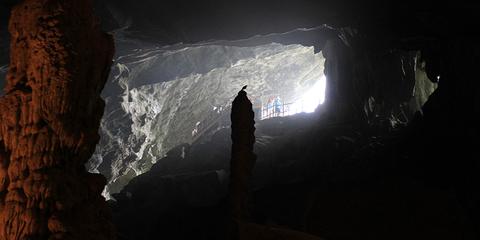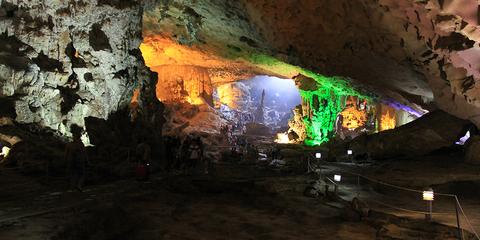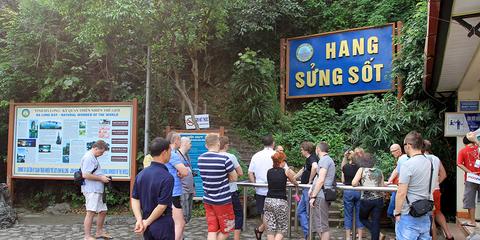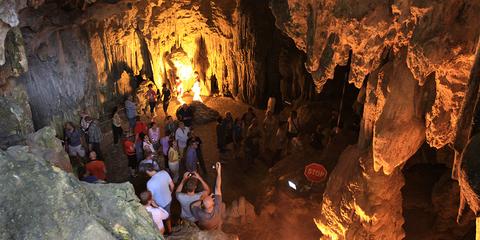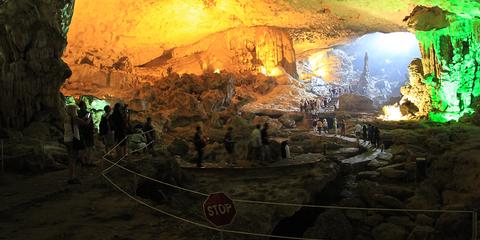 You reach Sung Sot Cave, located on Bo Hon Island, via 100 steep, stone steps. A small platform at the top affords unbeatable views of the bay and hundreds of karst islands that merge into the hazy horizon. This is a fantastic place to snap a picture of your classic junk boat from above!
The mouth of the grotto opens up into a large chamber where thousands of dripping stalactites hang from the ceiling. A narrow passage takes you through to a second 'room' that is bathed in natural light from a high opening. From here you can exit the cave and take in views from the other side of the island.
Within these vast caverns, you will come across stalactites and stalagmites that have formed in the shape of recognizable creatures like birds and animals. Your guide will happily point these out to you and it is also fun to try and find them yourself, sometimes using a little imagination! Sung Sot is one of the largest caves in Halong Bay and you could spend hours discovering each unique corner of it.
This cave is usually paired with a visit to nearby Ti Tov (Titop) Island which has a beautiful white sand beach and boats usually dock for the night at neighboring Lom Bo. This concentrated collection of attractions is one of the most popular areas of Halong Bay and can become quite busy (as is true of the whole area). Luckily, the better cruise operators have carved out their own time slots for visiting the cave which means your group can sometimes have it all to yourselves.