Thien Duong Cave, Vietnam
Wandering through the vast caverns of Thien Duong Cave, it isn't difficult to see how it earned the moniker of "Paradise Cave." Unique stalactites and stalagmites embellish every surface in a rainbow of hues, some gigantic and some tiny. Complicated towers reach up to the ceiling and rimstone pools form terraces along the cave floor. Thien Duong Cave is a true marvel of nature.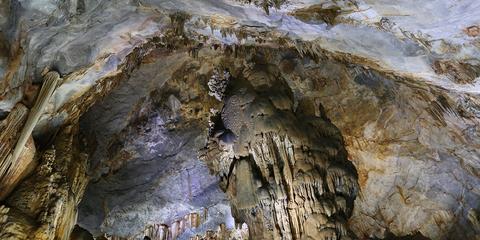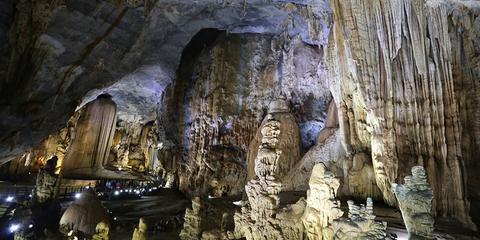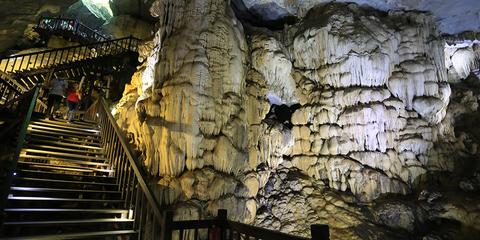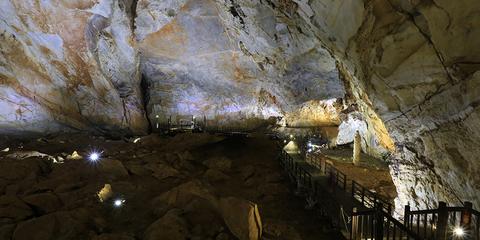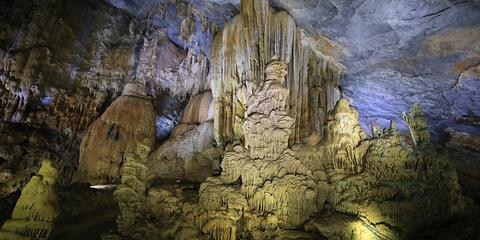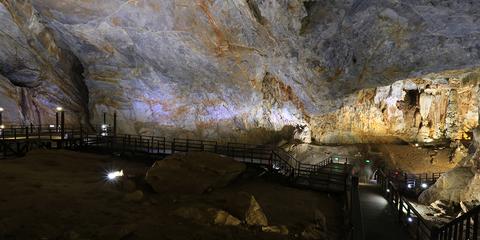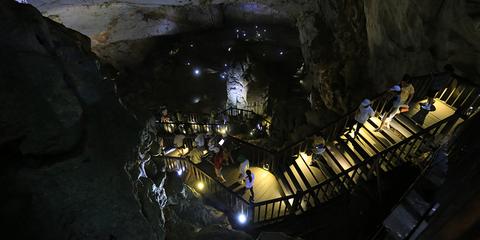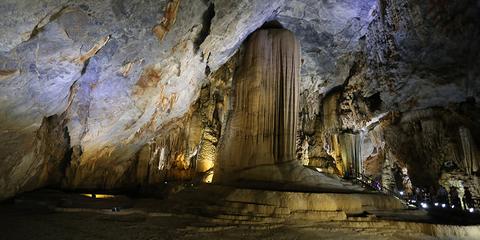 The cave is located deep within the jungle-clad limestone mountains of Phong Nha-Ke Bang National Park, along with other famous caves like Dark Cave, Phong Nha Cave, and Son Doong Cave. At 19 miles (31 km) long, it is the longest cave in the park. Just over half a mile (1 km) is viewable to the general public, but that's enough to completely blow you away.
After trekking through the jungle from the entrance, you will ascend a steep staircase to then descend into the cave through an opening in the mountain. Inside the cave, you keep descending until you reach the cave floor and a smooth wooden walkway lit by soft white lights. The winding path takes you past all the most beautiful formations. Dripping stalactites, rising stalagmites, and intricate columns can be found in every direction.
There is no time limit on a visit to Thien Duong Cave, so you can take your time wandering and observing each and every detail. The best times to visit are early morning and late afternoon and, unlike other caves in the area, Paradise is open year round.
If you want a little more adventure, you can book a 4-mile (7-km) expedition to explore further. This trip, complete with headlamps, will take you deeper into the 19-mile (31 km) passage where you can swim in an underground river and enjoy lunch in a shaft of sunshine.
Thien Duong Cave Things to Do