Truc Lam Zen Monastery, Vietnam
In the hills of Da Lat, surrounded by 59 acres (24 ha) of protected forest, sits the Truc Lam Zen Monastery. For the monks and nuns who reside there, it is a home and a sanctuary. For visitors, it is a place to learn about Vietnamese Zen Buddhism, gain a little serenity, and enjoy the beautiful landscape.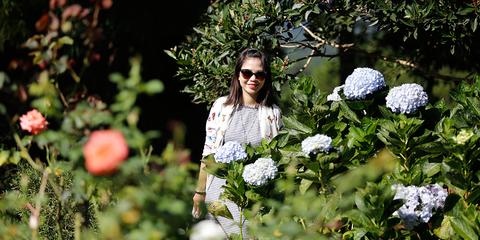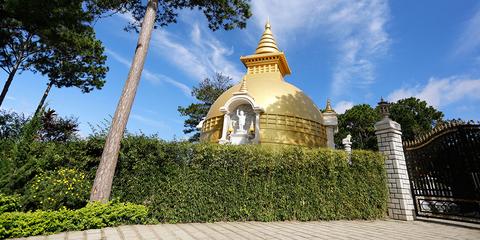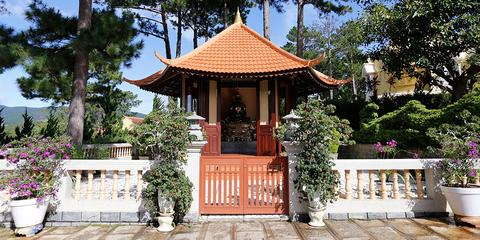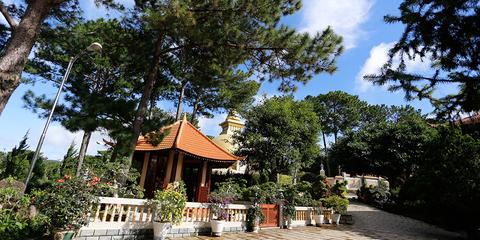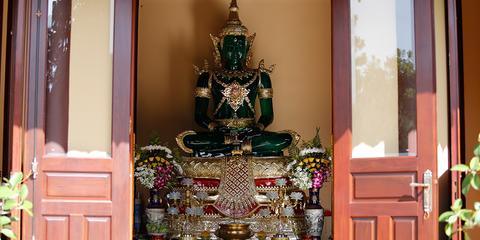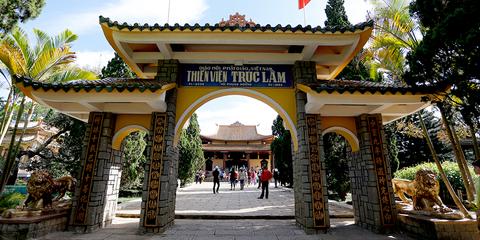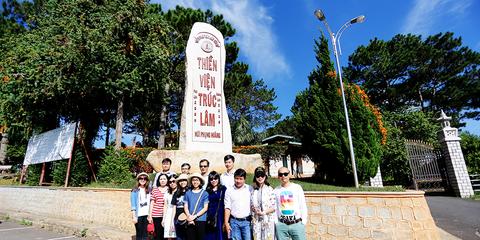 Opened in 1994, Truc Lam Temple is a modern monastery that combines Vietnamese traditions and culture with practices from different schools of Zen to create a belief system particular to Vietnam. Only a small section of the occupied 4.9 acres (2 ha) of buildings is open to the public, while the rest is made up of dormitories and domestic buildings, meditation halls, and sangha meeting rooms.
Visitors can arrive at two different entrances to the temple and main courtyard — either a short 61-step route from the bus stop or a 222 stair climb from Tuyen Lam Lake through three decorated gates. The latter enjoys spectacular views and isn't too steep.
Alongside the beautiful buildings are colorful gardens that exude more of the peace and calm that emanate from the monastery. You could easily spend a day here exploring and enjoying the quiet natural surroundings.