Tu Lan Cave, Vietnam
The Tu Lan Cave system is an intricate web of 10 caves amidst dense jungle, rocky mountain slopes, and underground rivers. A journey here is an epic adventure into Vietnam's wild interior, far off the beaten path.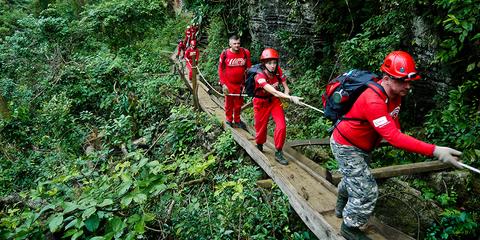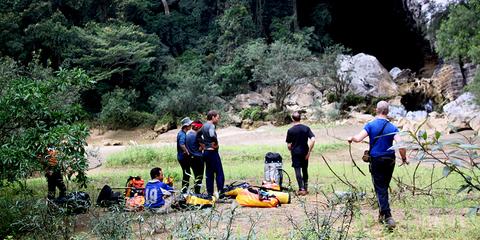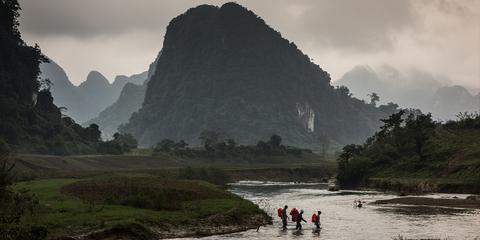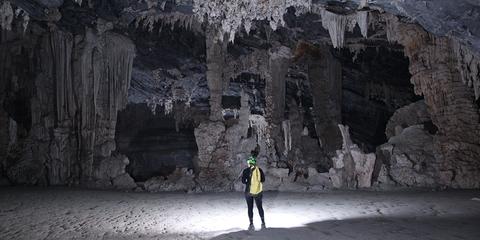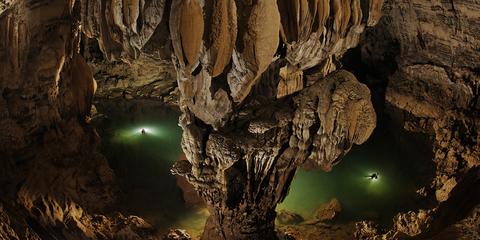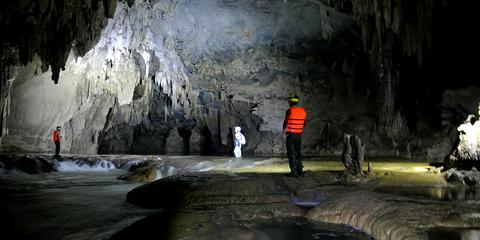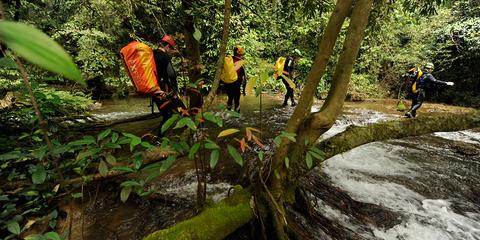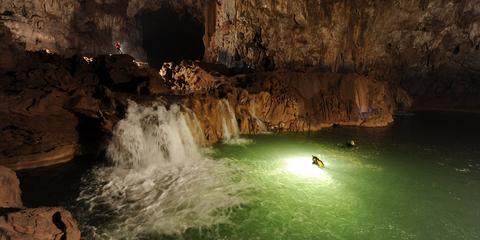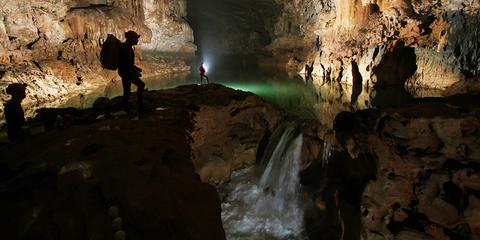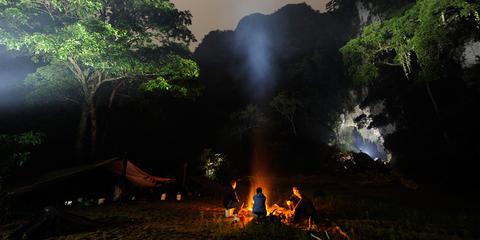 Tu Lan Cave System is around 43.5 miles (70 km) from Phong Nha-Ke Bang National Park, and this distance has kept it almost untouched by the growing crowds to this popular hiking destination. With little infrastructure, no lighting, and only the power of your own two feet to guide you, this isn't an adventure for the faint-hearted — you'll be floating along a dark river with only the light of a headlamp to illuminate the way between giant stalactites.
Tours to Tu Lan range from one-day adventures to four-day caving expeditions. They are all run by Oxalis Adventure Tours, which also runs expeditions into the world's largest cave, Son Doong. Oxalis provides knowledgeable guides, porters, and caving experts.
A one-day trip to Tu Lan will take you on a 5.6-mile (9-km) trek through the jungle from Tan Hoa ethnic minority village. You'll walk through the giant cavern of Rat Cave and swim through Hung Ton Cave to reach a lunch spot beside a waterfall.
A two-day trip begins with some serious trekking through Hung Ton Valley, Mango Mountain, and Tu Lan Valley. You'll spend the night camping beside Ken Cave and a beautiful waterfall, before exploring Tu Lan Cave, Kim Cave, and Hung Ton Cave the following day. On a four-day expedition, you'll also explore the largest cave in Tu Lan — Hang Tien, or "Fairy Cave" — and you'll enjoy two more nights camping in the jungle.
Tu Lan is just one of the many epic locations used for the recent King Kong movie (Skull Island). When trekking through the wilderness here, it isn't difficult to imagine larger-than-life beasts lurking in the mountains. This is truly one of the best adventures you can find in Vietnam.