Minh Tho is a cozy homestay outside of Pu Luong Nature Reserve. Stay here to have sumptuous meals and comfortable lodging right outside of one of Vietnam's most beautiful off-the-beaten path destinations. The grounds include a garden and a courtyard. Travelers here can fill their days with long hikes in the green mountains of North Vietnam.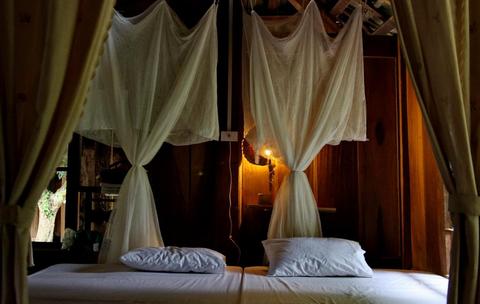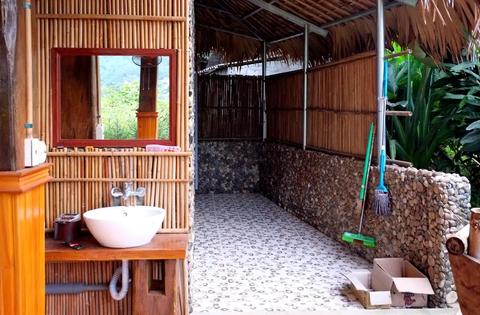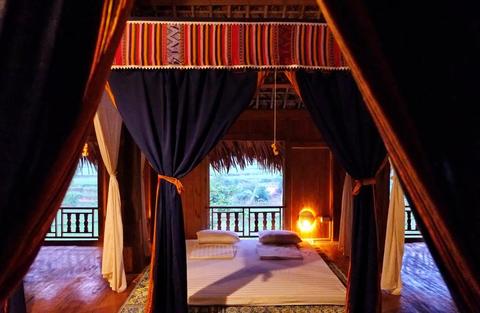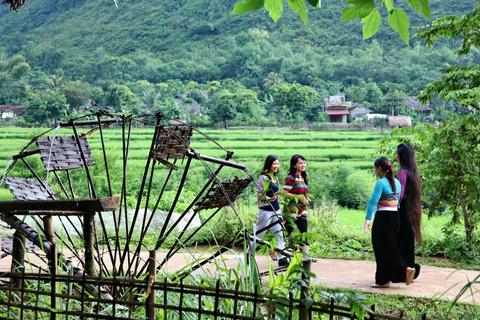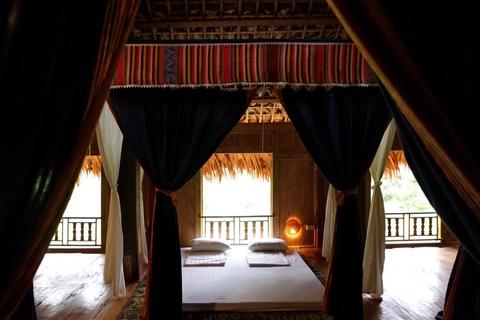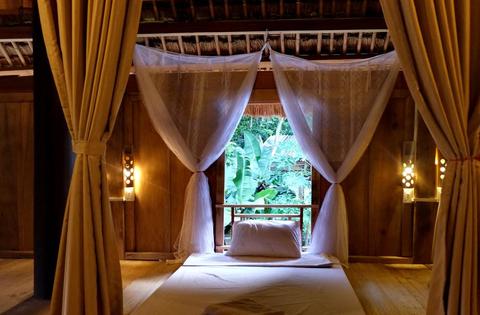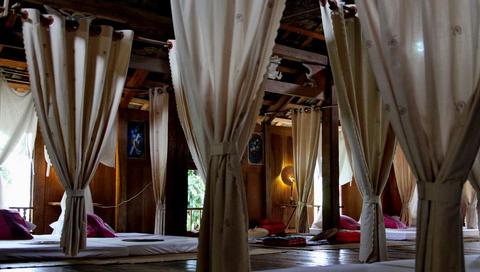 2:00 p.m. check in
12:00 p.m. check out
If you want to explore more of neighborhood right outside of the homestay, the property also offers a bike rental. Hop on two wheels to see more of daily life in the village. In Pu Luong Nature Reserve, you might encounter small communities of Thai people (an ethnic minority, not people from Thailand) who live separately from modern Vietnamese society. Hikes to Pu Luong Nature Reserve will bring you to stunning waterfalls, scenic rice paddies, and mountain views.
Your friendly hosts will be happy to recommend activities on the grounds as well as in the area. One of the best parts of staying at homestays are the homestyle meals. Each evening, your host will serve platters of meat, noodles, and fried spring rolls, alongside piping hot bowls of soup. Western-style cocktails aren't available in this part of the world, but you can order wine or champagne with your meal. There's also a breakfast available, and younger travelers can order from a kid's menu.
Rooms come with modern amenities, like Wi-Fi and and an iPod docking station. Each room also has a kitchenette, complete with a refrigerator, a microwave, and a coffee/tea maker. Just like in a hotel, you can expect the private bathroom comes stocked with complimentary toiletries. Bathrooms also come with open-air bathtubs.
Visitors here can also make use of the room service as well as the laundry service. If you're checking out before you move on to your next destination, use the homestay's baggage storage. For safekeeping, you might use the room's safety deposit box.
More Property Amenities
Accommodations
Shared room in house
Sleeps 16
Similar Hotels