Bac Ha, Vietnam
Bac Ha is nestled deep in the mountains, 62 miles (100 km) from tourist-filled Sapa and over 99 miles (160 km) from bustling Ha Giang. The town is a quiet backwater Monday to Friday, but by Saturday crowds of locals from thousands of surrounding villages descend on the town for the colourful Sunday market. For people watching and a chance to meet some of Vietnam's 54 ethnic minority groups, there is no better place to be.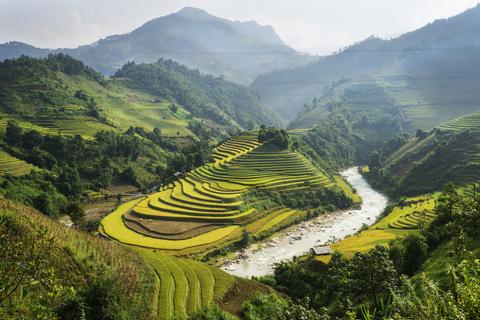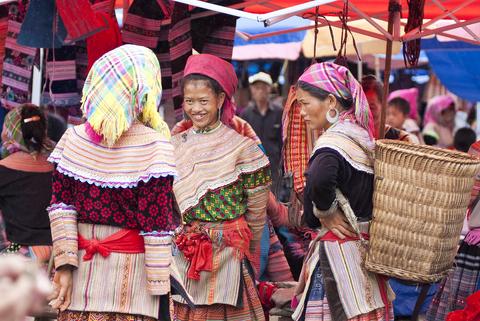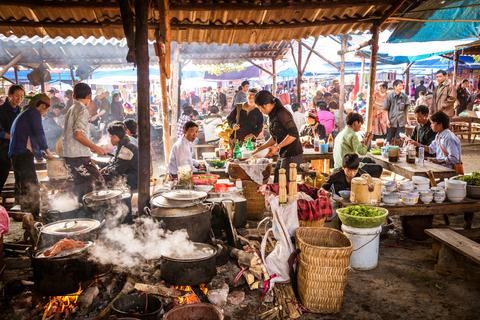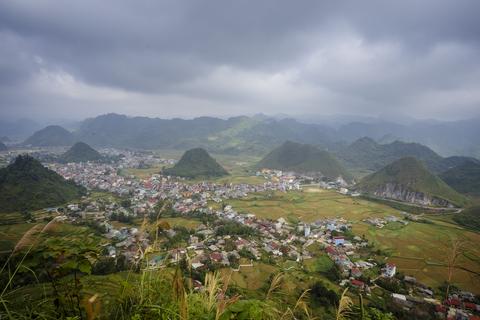 Besides its colorful Sunday market, Bac Ha doesn't have many attractions. Yet, many would argue that it is equally as beautiful as its neighbours to the east and west. Surrounded by towering peaks with steep rice terraces, Bac Ha town is a quaint and relatively sleepy place. It is the capital of the Flower Hmong people, one of 6 Hmong ethnicities, who can be recognised by their skirts and capes, which are intricately embroidered and decorated with beads.
The market itself is a kaleidoscope of color, noise, and culture, where locals in an array of traditional dress barter for cows and show off delicately embroidered and embellished designs. Wander, camera in hand, and soak in the lively atmosphere while fending off the persistent sellers. The scent of fresh herbs and fragrant, strong tobacco wafts among the tented stalls and the overpowering smell of animals drifts down from the live market above. Vendors clamor for attention over the rainbow of color. "Sensory overload" would be an understatement.
Many people visit Bac Ha for the Sunday market on a day trip from Sapa, so the town is busy with tourists as well as locals from late morning to late lunch when the market begins to close up. If you'd like to avoid the crowds you can travel to Bac Ha on Saturday and stay overnight, ready for the market at 6 am.
There isn't too much choice for accommodation in town but, if you want a chance to learn a little more about the Flower Hmong or other local ethnic minorities, a few enterprising locals have transformed their homes to offer homestays. Choose to stay for a few nights and you may be able to organize a trek into the terraced mountains around Bac Ha and truly get off the beaten track. You can also combine a trip to Bac Ha Sunday market with the more intimate Saturday market in Can Cau, which is 15.5 miles (25 km) away.
If it's the people you've come to meet, and you want to avoid the crowds of Sapa, Bac Ha is your ideal destination. And if you're prepared for limited food options and simple accommodations, you'll be rewarded with a genuine welcome by the locals.