Cat Ba Island, Vietnam
White sand beaches, rugged mountains, and rural villages make up the 110 square miles (259 sq km) of Cat Ba Island. The largest among thousands of limestone islands in magnificent Halong Bay, Cat Ba is a popular overnight stop on traditional cruise itineraries. Visitors stay here to experience untouched jungles, star-lit skies, and a laid back atmosphere.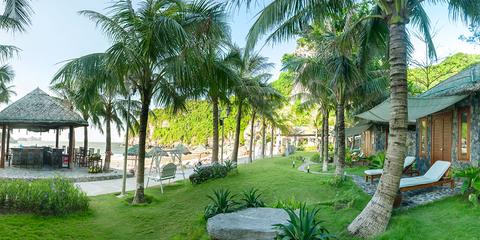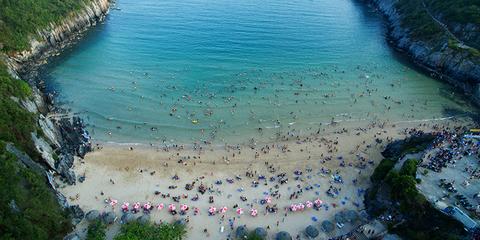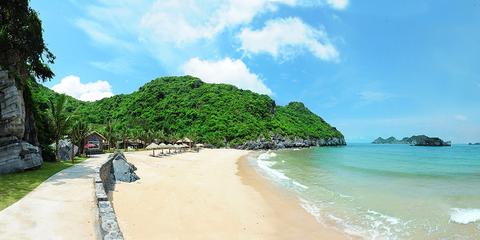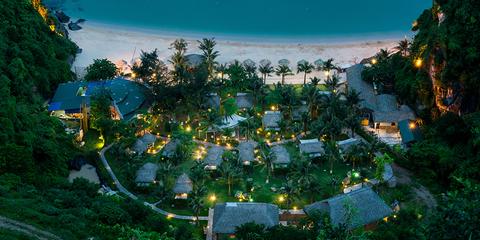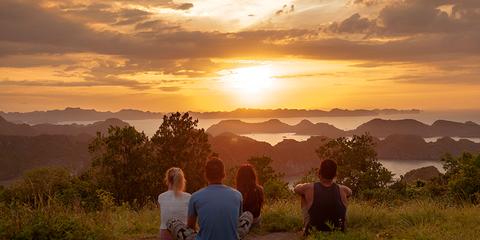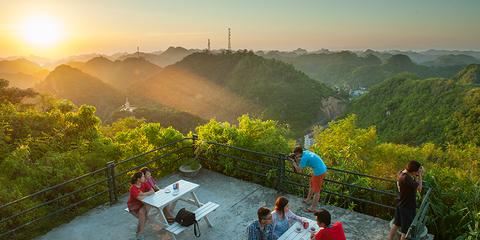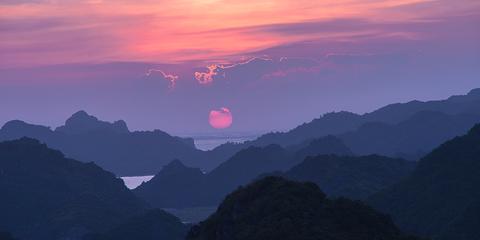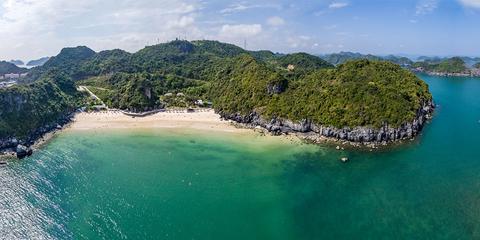 Almost half of Cat Ba Island is made up of the dense green forest of Cat Ba National Park. This park is an oasis of solitude and nature, away from busy Halong Bay. A hike to the main viewpoint will take you above the canopy, with views of mountain peaks as far as the eye can see. Even the vast ocean isn't visible beyond the endless green. The park is also home to the Cat Ba langur, so keep your eyes peeled for these golden-headed endangered primates.
Find another view atop the Cannon Fort, a steep 30-minute walk from Cat Ba town. The view over the jungle-clad islands of Lan Ha Bay is breathtaking and there is a small restaurant at the top where you can enjoy a cold drink with the view. This is a perfect place to watch smoldering sunsets.
Cat Ba town itself is a rapidly developing area with a busy yet picturesque harbor and plenty of places to stay and to eat. Accommodations are fairly simple but affordable, and there is plenty to keep you entertained outside of your hotel room. If you are looking for something a little special, there are a couple of 4-star properties on the island and one on nearby Nam Cat island.
Walk from the promenade of Cat Ba town to three small but spectacular beaches, imaginatively named beaches One, Two, and Three. These can get very busy, especially at the weekend when domestic tourists from Hanoi descend on the island. If you wish to have the beach to yourself, stay in Cat Ba town and arrive early or late to avoid the day-trippers.
There is one main road around the south of the island and through the center that offers mesmerizing sea views and passes through tiny farming communities. This road is being updated slowly and the areas under construction can be tough to navigate. Go with a driver to see the views in comfort.
Cat Ba Island has plenty to offer adventurous travelers. Head out into the bay to kayak among the limestone karsts or try out rock-climbing for the first time on some of the best crags in Southeast Asia. Step out of your comfort zone and soak in the beauty of this magical area of Vietnam.