This boutique resort sits near the sandy beach of Con Son, the largest island in Con Dao National Park. Come here for an opulent and relaxing getaway at a resort that makes it easy to see why this off-the-beaten path destination is enjoying increasing popularity. There's also plenty to like about the resort itself, featuring a French Colonial aesthetic blends soft colors with elegant furniture.
Featured in:
Beachfront, Honeymoon, Boutique, Wellness Resort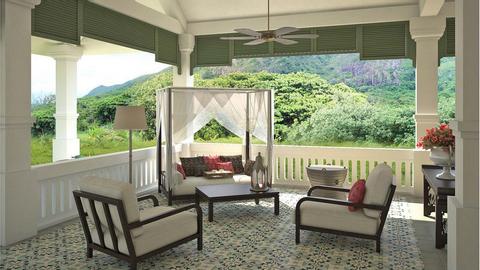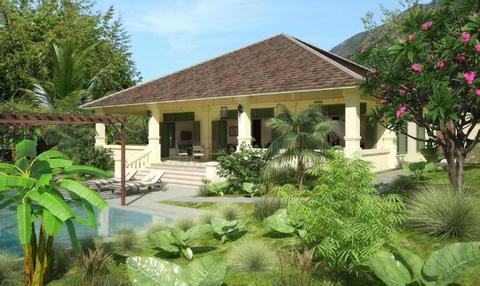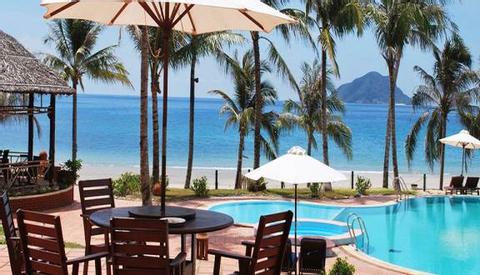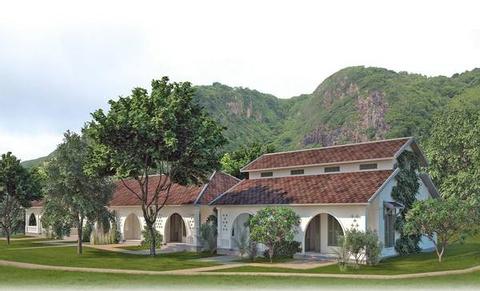 2:00 p.m. check in
12:00 p.m. check out
Getting here is half the fun – on your way to the island, you'll get to see some of Vietnam's stunning, isolated bays. The most popular beach is An Hai Beach, located about 25 minutes to the south of Paulo Condor Resort, which is also where you'll find the island's main town of Con Son. The resort provides complimentary bikes so guests can see more of the grounds on their own – this beautiful island invites solo exploration.
Wi-Fi is available throughout the resort. If you're looking for somewhere to get a group together, the resort has banquet and meeting facilities that are large enough for 50 people. You'll want to squeeze every drop you can from this trip, so take advantage of the convenient baggage storage.
There is a daily yoga class and guided meditation available. There's also a massive swimming pool, with a view of the mountain in the distance and a poolside bar. If you're not getting enough exercising with hiking and yoga, feel free to check out the on-site fitness center. The resort is happy to help families make the most out of their visit, with convenient babysitting services. You can also get more time to yourself thanks to the laundry service.
Rooms are bright and airy, with canopy beds and a clean aesthetic. Suites come with complimentary instant coffee, tea, and a minibar. All of these rooms come with all the facilities you'd expect in an upscale resort, including nicely appointed private bathrooms and air conditioning. There's also a safety deposit box that's large enough for laptops.
You'll dine on classic Vietnamese dishes in the seaside dining area, starting off with the breakfast that's included in your stay. For more options, check out the restaurants in Con Son. When you're ready for a sunset cocktail, head to the stylish bar and lounge.
More Property Amenities
Accommodations
Poulo Condor pool villa
Sleeps 6