Hanoi Airport (HAN), Vietnam
No Bai International Airport (HAN) serves as the point of arrival for millions of visitors to Vietnam's capital city of Hanoi every year. When you land, you'll be about 45 minutes north of downtown Hanoi. This is the second-largest airport in Vietnam, and the largest airport in North Vietnam.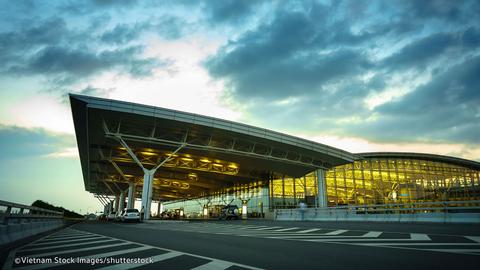 This airport has operated as a domestic airport since 2001. In 2014, the airport underwent a massive improvement project that added a second terminal. Now, international travelers will arrive at the newer terminal.
Visitors departing from Hanoi Airport will find everything they need to make their wait as comfortable as possible. There's a nice variety of souvenir shops and lots of options for last-minute Vietnamese treats. Visitors can also access Wi-Fi, and find plenty of space to stretch their legs.