Nikko Saigon offers luxury accommodations in Ho Chi Minh City's business district. This is a commodious hotel that caters to business travelers with lots of event spaces.
Featured in:
Luxury, Great for Families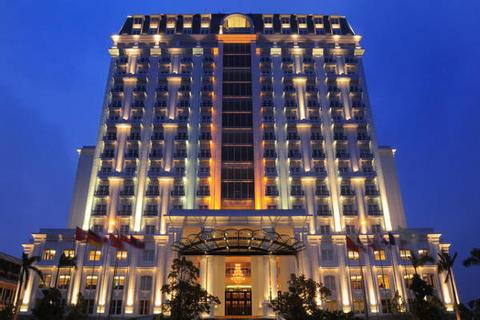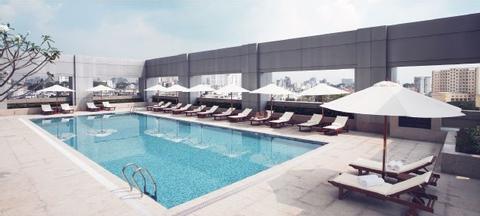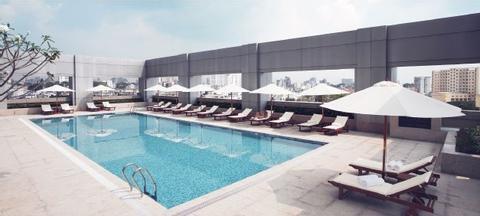 2:00 p.m. check in
12:00 p.m. check out
Swimming Pool
Wireless Internet
Free Breakfast
Nikko Saigon is in a busy part of Ho Chi Minh City. This is a calmer spot than the main sightseeing area, but you can still walk from the hotel to some shopping hotspots. There are some international restaurants in addition to Vietnamese restaurants a short walk from Nikko. When you're ready to head downtown, take a trip to the Saigon Skydeck and observe the city from a lofty height. To learn more about Vietnamese history, head to the Reunification Palace, which has remained the same since the Fall of Saigon in 1975. You can go in-depth into the Vietnam War at the War Remnants Museum, and see some of the country's greatest works of art at the Fine Arts Museum.
Nikko offers a total of 334 rooms. Rooms come in warm, earthy colors. Guest can access the Internet throughout the hotel and in-room telephones have voicemail service. Each room comes equipped with a safety deposit box. There is minibar with coffee and tea making equipment. The rooms come with private bathrooms, which all have hair dryers.
The dining room offers buffets for lunch and dinner, with a mix of Vietnamese, international, and healthy options. You can get your fill of lobster and oyster at the seafood dinner buffet. There's also a fine dining Chinese restaurant. Order a sophisticated cocktail from the art-deco inspired lounge in the hotel's elegant lobby. Live music performances entertain guests every evening.
Guests can visit the spa where soothing aromas accompany treatments in the five private rooms. In the hotel's health club, you can visit a spa and swim a few laps in the outdoor swimming pool.
The gym comes equipped with everything you need to maintain your fitness. For Nikko Club members, there's a Nikko Club Lounge with a panoramic view of the cityscape from the 23rd floor.
Head to the business center to find all the amenities you would find in an office. Desktop computers have high-speed internet. You'll also have access to copiers and fax machines, and the hotel can provide secretarial and administrative services. There are meeting rooms as well as ballrooms, which can be configured to host meetings, events, and weddings. Outside, you can host upscale events in the hotel's well-kept gardens.
More Property Amenities
Air Conditioning
Alarm Clock
Bar
Conference Rooms
Internet Access
Massage
Mini Bar
Accommodations
Nikko Excutive Suite King
Sleeps 3
Air Conditioning
Alarm Clock
Cable TV
Hair Dryer
Hot Water
Mini Bar
Safe Deposit Box
Telephone
Wireless Internet
Nikko Club Deluxe
Sleeps 3
Air Conditioning
Alarm Clock
Cable TV
Hair Dryer
Hot Water
Mini Bar
Safe Deposit Box
Telephone
Wireless Internet
Nikko Junior Suite Queen
Sleeps 3
Air Conditioning
Alarm Clock
Cable TV
Hair Dryer
Hot Water
Mini Bar
Safe Deposit Box
Telephone
Wireless Internet
Air Conditioning
Alarm Clock
Cable TV
Hair Dryer
Hot Water
Mini Bar
Safe Deposit Box
Telephone
Similar Hotels