Hoi An , Vietnam Photography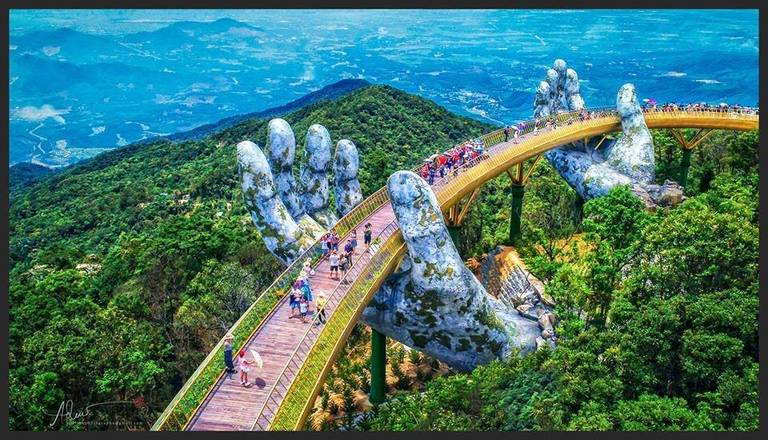 Ba Na Hills Countryside Day Tour
Hoi An
While Vietnam's bustling cities offer excitement, and the jungles offer adventure, the countryside offers serenity. If you're looking for a different kind of adventure — one where you can learn something, admire the natural landscape, and see incredible architectural feats, then this is the tour for you. You'd be surprised how amazing the world around you can be if you slow down and appreciate it.
08:00 A.M. Transportation and your tour guide will pick you up from your Hoi An hotel. You will begin your journey to Ba Na Hills .
09:15 A.M. While your tour guide gets tickets and you prepare for check-in, you are welcome to take photos. Then, it's time to time to take a cable car to Vietnam's Swiss Garaventa Company funicular; instead of making your way through the Swiss Alps, you'll enjoy a smooth ride to Golden Bridge, D'Amour Flower Garden, Debay Ancient Wine Cellar, and Linh Ung Pagoda — some of the region's top destinations.
11:00 A.M. Time to play games at Fantasy Park and take in a stunning panoramic view of Danang City.
12:00 P.M. Time to break for a lovely lunch.
13:00 P.M. Explore the 4,878 foot high King Peak , which offers an extraordinary panoramic view of the entirety of Ba Na Hills, and Quang Nam to Da Nang. That's not even the best part! Additional treats await you at the top of the mountain, including Linh Chua Linh Tu Temple, Tru Vu Tea Shop, and Linh Phong Tu Tower. You will also learn more about Vietnam's French ties as you visit a French village — yes, a French village in Vietnam.
15:00 P.M. Take the cable car back to Danang.
17:00 P.M. Your tour officially ends as you return to your Hoi An hotel.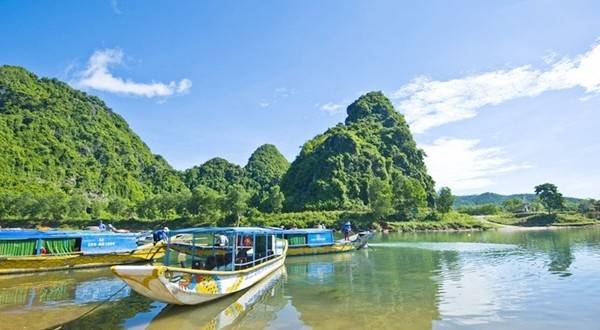 Dong Hoi City to Phong Nha Cave
Dong Hoi City
Head to the pleasant Dong Hoi City, just outside of Phong Nha Ke Bang National Park. Indulge in a leisurely cruise down the Son River before you take part in an exciting adventure — caving/spelunking! Phong Nha Cave hosts tunnels filled with impressive stalactites and stalagmites, an underground river, and more. Indulge in a unique adventure with this fun excursion.