This resort has sunny rooms as well as bungalows, cottages, and private villas near the beach. Vacations here allow you to focus on spa treatments, yoga classes, and your own section of private beach—but keep in mind, there are also plenty of worthwhile tours to take in the area.
Featured in:
Beachfront, Honeymoon, Great for Families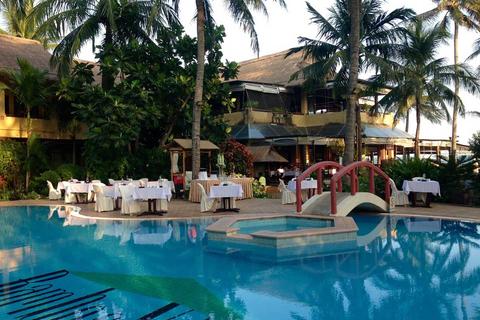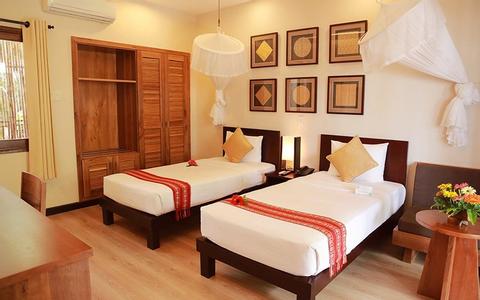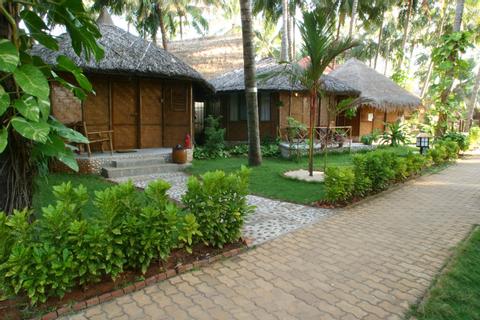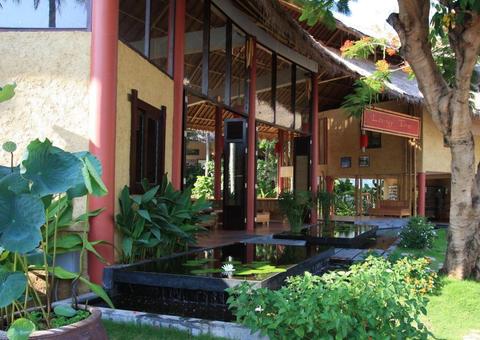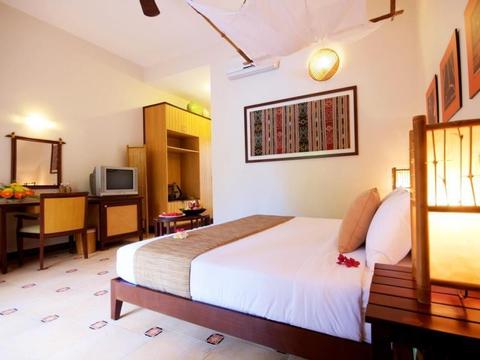 2:00 p.m. check in
12:00 p.m. check out
Free Breakfast
Swimming Pool
Wireless Internet
It only takes about 20 minutes to drive from the resort to the famous Red Sand Dunes of Mui Ne, one of the most famous natural landmarks in the region. For a longer day trip, you can travel about an hour to reach he Ka Ge Lighthouse, one of the prettiest lighthouses in Southeast Asia. This lighthouse looks out over a rocky coast—you can observe it from a serene stretch of sand. If you're looking for entertainment near the resort, keep in mind it's a very short distance from an 18-hole golf course.
The on-site spa has a lovely design inspired by water lilies. You can visit one of the treatment rooms for a speciality Thai massage or a foot massage. For more relaxation, there's also a Jacuzzi as well as steam and sauna rooms. To complete your self-care routine, visit the on-site beauty parlor—there are a number of grooming services and facials available.
Lounge the day away next to the free form pool. There are on-site yoga classes where you can practice your sun salutations and a gym where you can get a more traditional workout. If you've still got some sore spots, head to the hot tub. This hotel isn't just for leisure— it also caters to business travelers with a conference room that is large enough for 180 guests.
Hang out at the beachfront restaurant as well as a bar, all furnished with sustainable, local materials. The bar offers a full range of mixed drinks as well as coffee and juice. There's a free breakfast included in your stay.
All of the air-conditioned accommodations come with conveniences like minibars and mini refrigerators. Rooms have satellite TV and free Wi-Fi. Each guest area comes with a private bathroom stocked with high-end amenities.
More Property Amenities
Air Conditioning
Alarm Clock
Babysitter
Beach Access
Gardens
Internet Access
Jacuzzi
Laundry Service
Massage
Accommodations
Beach Front Bungalow
Sleeps 2
Garden View Bungalow
Sleeps 2
Deluxe Garden View
Sleeps 2
Similar Hotels