This hotel is designed to evoke colonial-era grandeur and offers a total of 70 rooms. La Veranda is just a short drive from the Phu Quoc airport.
Featured in:
Beachfront, Honeymoon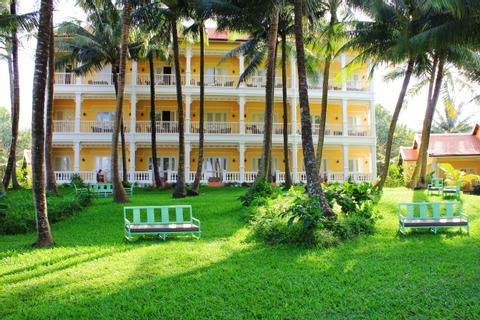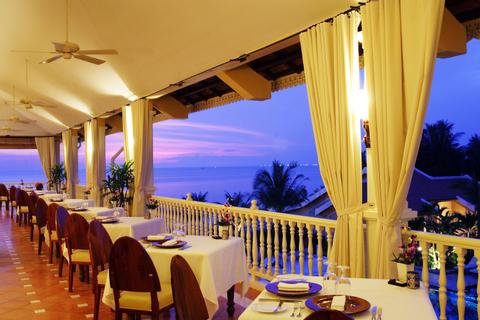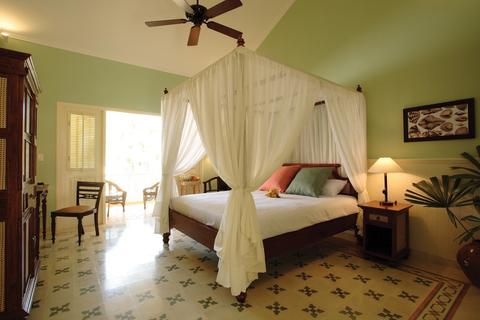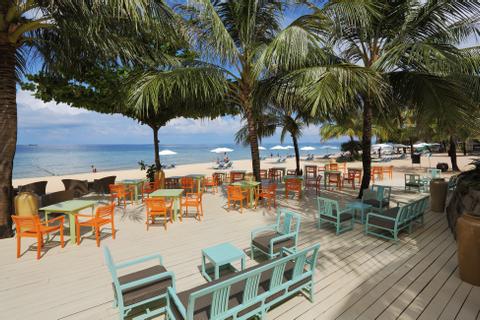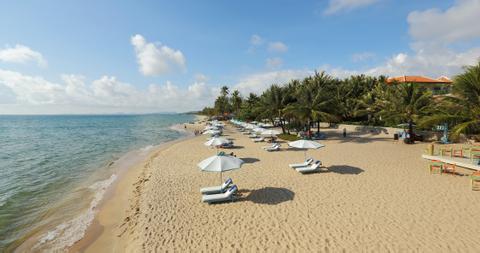 2:00 p.m. check in
12:00 p.m. check out
Free Breakfast
Restaurant in Hotel
Spa Services
Swimming Pool
Wireless Internet
Travelers come to Phu Quoc Island to immerse themselves in nature. Go to the nearby national park to go bird watching—there are vibrant species here like kingfishers, mynas, and egrets. Get a sense of the island's history with a visit to places like the old Phu Quoc prison, used by the French to imprison communists. The resort is right on the beach, so it's easy to fill your day with watersports.
When you're feeling hungry, stroll to the hotel's beachside restaurant. Make sure to sample the breakfast buffet that's included in your stay. There's a more formal room with a stunning seaside view and a satisfying wine list. Guests can also look forward to a few other options offered a couple of times per week—there's street food as well as a sea-to-table experience. You can also head to a spot on the beach for barbecues. In the evening, visit the upscale, art deco bar, or the hang out at the poolside bar for casual cocktails.
You have a number of options for pampering—visit the beach to try Tai Chi and Qi Gong classes. There's a pretty day spa with a calming interior. Treatments here use ingredients taken straight from nature. Go for a stroll in the tropical gardens that surround the inviting swimming pool, or get a more vigorous workout at the on-site fitness center.
Air-conditioned rooms come with their own private balconies or small gardens. There are also ceiling fans and elegant, four-poster beds. You can fix yourself a drink at the minibar and make a hot drink at the coffee and tea making station. If you want something more substantial, call up the convenient room service. You can also request to use the hotel's laundry service.
The rooms have private bathrooms with showers and hair dryers. They're also furnished with satellite TVs, DVD players, and direct dial telephones. There's even an iPod docking station. You can ensure peace of mind by storing your valuables in the safety deposit box.
More Property Amenities
Air Conditioning
Alarm Clock
Babysitter
Bar
Beach Access
Gardens
Internet Access
Laundry Service
Accommodations
Classic Villa Garden
Sleeps 2
Premier Ocean View
Sleeps 2
Similar Hotels