Want to engage in an authentic Vietnamese activity? Escape the hustle and bustle of the city like the locals do when you venture to Vung Tau Province. Only 75 miles (120 km), or rougly 2-hours, outside of the city you'll find soft sand, serene waters, and adventure at a slower pace. Your bungalow or villa at Ho Tram Beach Resort is the perfect place from which to enjoy it all!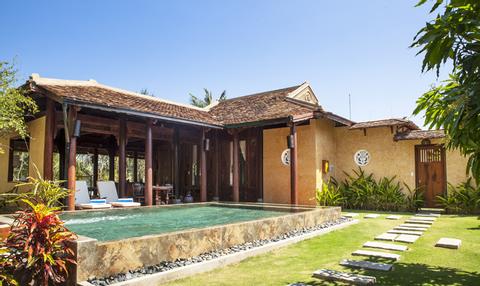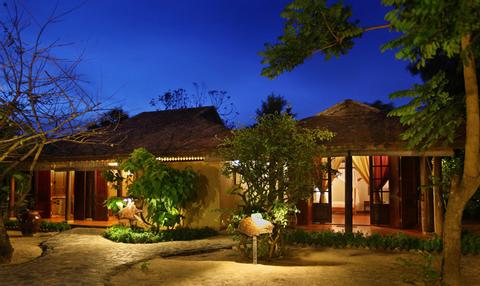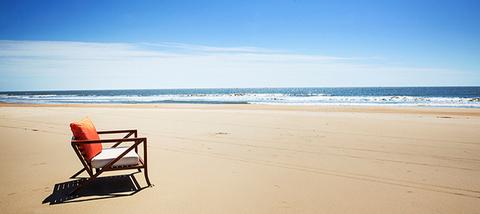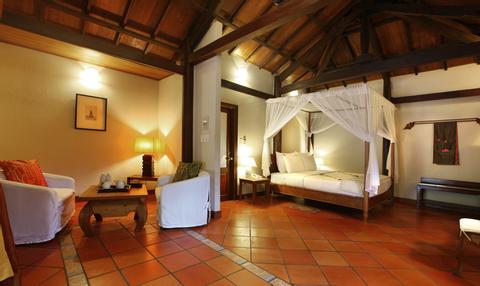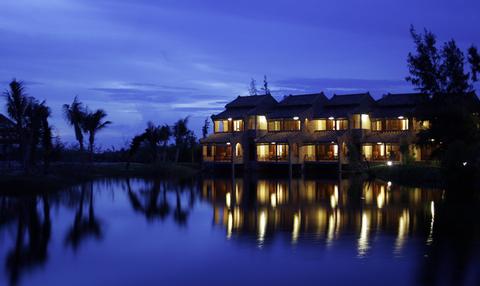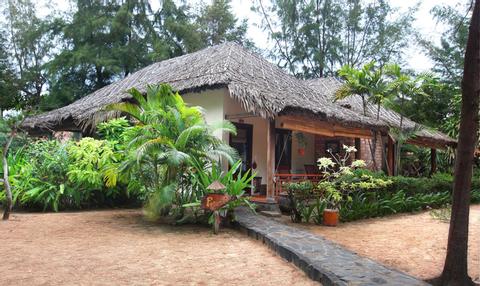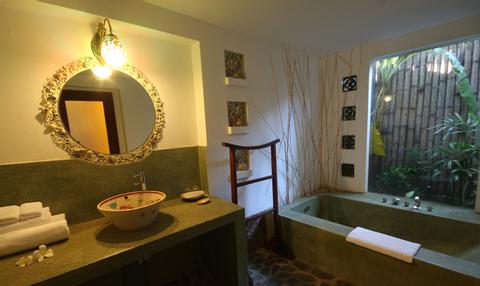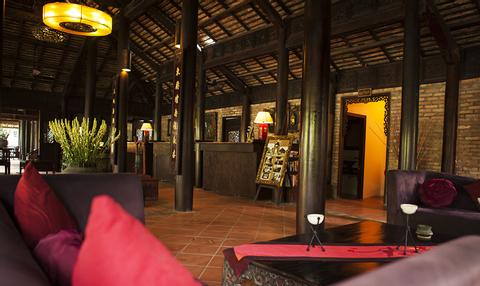 2:00 p.m. check in
12:00 p.m. check out
– Some rooms feature –
Wireless Internet
Just outside of Ho Chi Minh City you'll find paradise. Picnickers dot the sandy landscape while the sounds of children laughing and splashing in the water provide a joyful soundtrack. Take a ride in the local cable car to really appreciate the landscape. Make a day trip of heading to the White Palace, then sample some delicious Vietnamese cuisine.
A Retreat By The Water
When you're not exploring, you'll find Ho Tram Beach Resort to be the perfect accommodations when you need to slow down and unplug. Whether you choose a Garden View Room, Deluxe Garden View, Sea View Bungalow, or Beachfront Bungalow, you're sure to enjoy this exquisite blend of Vietnamese style and Western comfort. Be sure to take time to appreciate the view from your private balcony or terrace, where you can enjoy sea or garden views nestled away.
Across the resort's 8 acres (3 ha), each of the 68 accommodations is equipped with remote controlled air conditioning and a ceiling fan, a private safe, cable TV, complimentary internet access, mini bar with coffee and tea station, and more. So while you're unplugged, you won't have to miss out on any of the modern day amenities you're accustomed to.
Relax and Enjoy
When you're not in the sanctuary of your bungalow or villa, you can take advantage of the resort's Aurora Spa for a facial or body treatment, or simply take a steam or relax in the Jacuzzi. Feeling hungry or in need of a libation? Stop by the Gecko Restaurant, Phoenix Lounge, or Nautical Bar — no one will rush you, you're expected to slow down and enjoy yourself.
The only thing better than relaxing on the beaches of Vung Tau is knowing that your Anywhere Local Expert is skillfully managing all of your trip's logistics behind the scenes. Accommodations, tours, transportation — it's all taken care of when you book with Anywhere. Focus on what's important, remembering where you put your sunglasses before you head out to enjoy an ice cold beer or fruit juice sitting in the sand.
More Property Amenities
Accommodations
Beachfront Bungalow
Sleeps 2
Sea View Bungalow
Sleeps 2
Deluxe Garden View
Sleeps 3
Air Conditioning
Cable TV
Hair Dryer
Hot Water
Mini Bar
Telephone
Wireless Internet
Similar Hotels