Vung Tau, Vietnam
For a quick getaway to a sunny coast, a breath of fresh air, and a few nights above the sand, here is an easy solution. The nearest beach escape from the hustle of Ho Chi Minh City, breezy Vung Tau receives its fair share of expat and local vacationers, but not many tourists.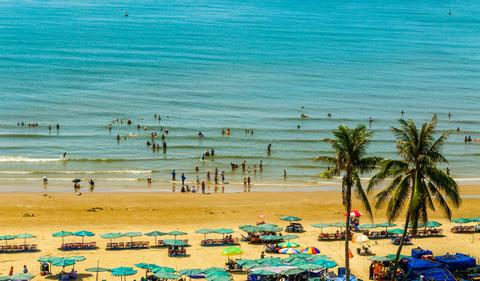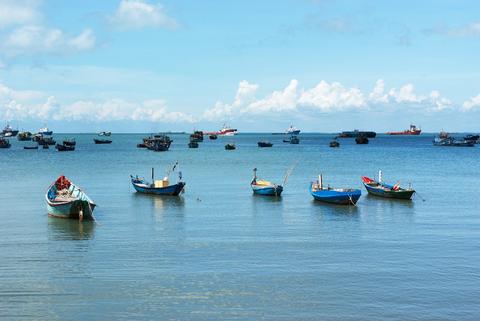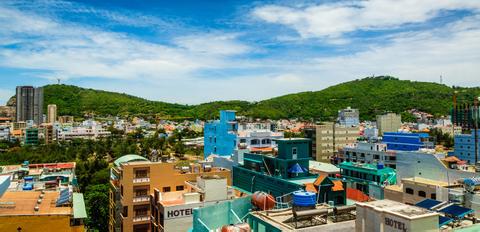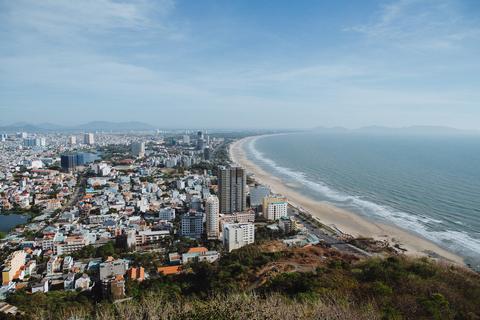 Vung Tau is a 90-minute hydrofoil ride or a two-hour drive from Ho Chi Minh City. The city is set along a curving bay, and an imposing statue of Christ atop a hill called Cap St. Jacques is one of the first sights to greet visitors. The downtown area is taken up with hotels — some are built into the slopes of the hill and some hug the road that winds around the coastline.
Some would say Vung Tau is past its heyday: the offshore oil industry has made an undeniable impression on businesses and clientele. However, it's still easy to find a little bit of quiet, like a pretty beachfront resort, or a hilltop retreat, if you know where to look.
Vung Tau's beaches are far from the best in Vietnam, but that doesn't stop the Vietnamese from enjoying them to the fullest. On weekends, beaches are brimming with families splashing in the waves and spreading out on the sand. Couples and friends gather for casual picnics with a few bottles of beer, slices of sour mango, and steamed snails or grilled squid to snack on.
What Vung Tau offers in the way of attractions is simply a supplement to otherwise lazy days. White Palace was the colonial-era residence of French Governor General Paul Doumer, who spearheaded the construction of Hanoi's Long Bien Bridge. The villa is a solid, stately residence with views of the sparkling coast, patterned tiles and a collection of china salvaged from a sunken vessel nearby.
Not far from Vung Tau, Long Tan Cross is a simple monument commemorating a tragic battle between Vietnamese and Australian forces in 1969. Stretching from the main boulevard into the hills, Vung Tau's cable car rewards passengers with a scenic ride up to a children's amusement park. If viewpoints are of interest, it's possible to climb up to the lighthouse and to the statue on the hill for panoramic views of the area.
Perhaps the best thing to do in Vung Tau is simply to relax, spend some time in the pool, and eat well. Countless restaurants facing the sea tempt visitors to have long lunches and even longer dinners. Vung Tau's local delicacy, banh khot, is a crispy, bite-sized pancake with a plump shrimp tucked in the center. Wrap it in a roll with herbs, lettuce, and rice paper, or dunk it straight in sweet-and-sour fish sauce.
Vung Tau Personalized Trips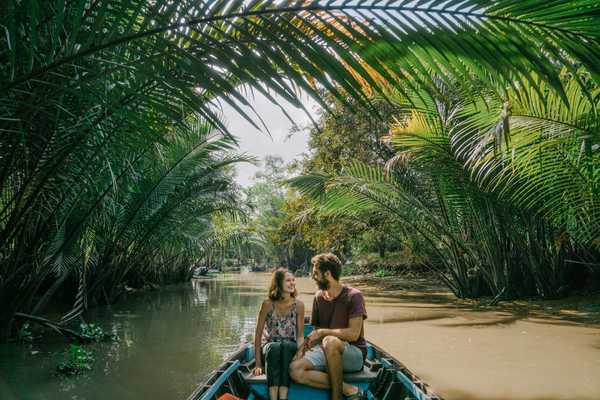 Vietnam
Action & Relaxin' in Vietnam
Expert Choice Explore Hanoi, Halong Bay, Ho Chi Minh City, and Vung Tau. Tour the Mekong, learn about Ho Chi Minh City's French ties; then, relax on a sun soaked beach. #PerfectVacation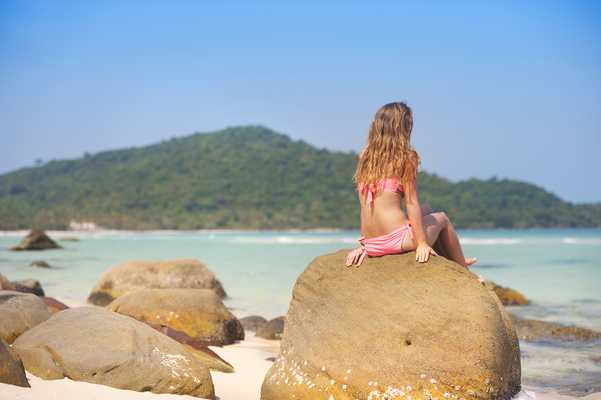 Vietnam
Solo Excitement in Vietnam
Expert Choice Treat yourself to a getaway where you can relax and unwind. Explore when you want to, and make the most of your 'me time' on the beach when you want to. This is Vietnam YOUR way.