Casa Walkiria
Casa Walkiria sits near the historical sites and city parks. This location allows guests to get the most of Holguín and its amenities are comfortable.
Holguín is the perfect city to just wander about in. You will come across many plazas and squares where you will see locals chatting on the grass or shopping along the streets. You will pass by the main churches and historical museums without ever consulting a map. And you are likely to pass right by Casa Walkiria as it very close to all the historical sites.
Casa Walkiria is a very traditional Cuban home. The tiles on the floor of the kitchen and living room are decorated in intricate patterns. The bar is made of bamboo and the views are amazing. The hostel has two bedrooms each with their own private bathrooms. The kitchen and mini-bar are available to guests at all hours. The TV and DVD player there for guests who need a break. Your hostess is professional and cooks a great complimentary breakfast in the morning.
Facility Amenities
---
Restaurant in Hotel
Free Breakfast
Wireless Internet
Spa Services
Wheelchair Accessible
Swimming Pool
Air Conditioning
DVD player in Room
Hot Springs
Kitchen
Laundry Service
Mini Bar
Mini Refrigerator
Telephone
Facility Amenities
---
Restaurant in Hotel
Free Breakfast
Wireless Internet
Spa Services
Wheelchair Accessible
Swimming Pool
Air Conditioning
DVD player in Room
Hot Springs
Kitchen
Laundry Service
Mini Bar
Mini Refrigerator
Telephone
Check In:
2pm
Check Out:
12pm
Casa Walkiria Accommodations & Rooms
1 Room
Air Conditioning
Hot Water
Mini Bar
Mini Refrigerator
Safe Deposit Box
Telephone
DVD Player
Casa Walkiria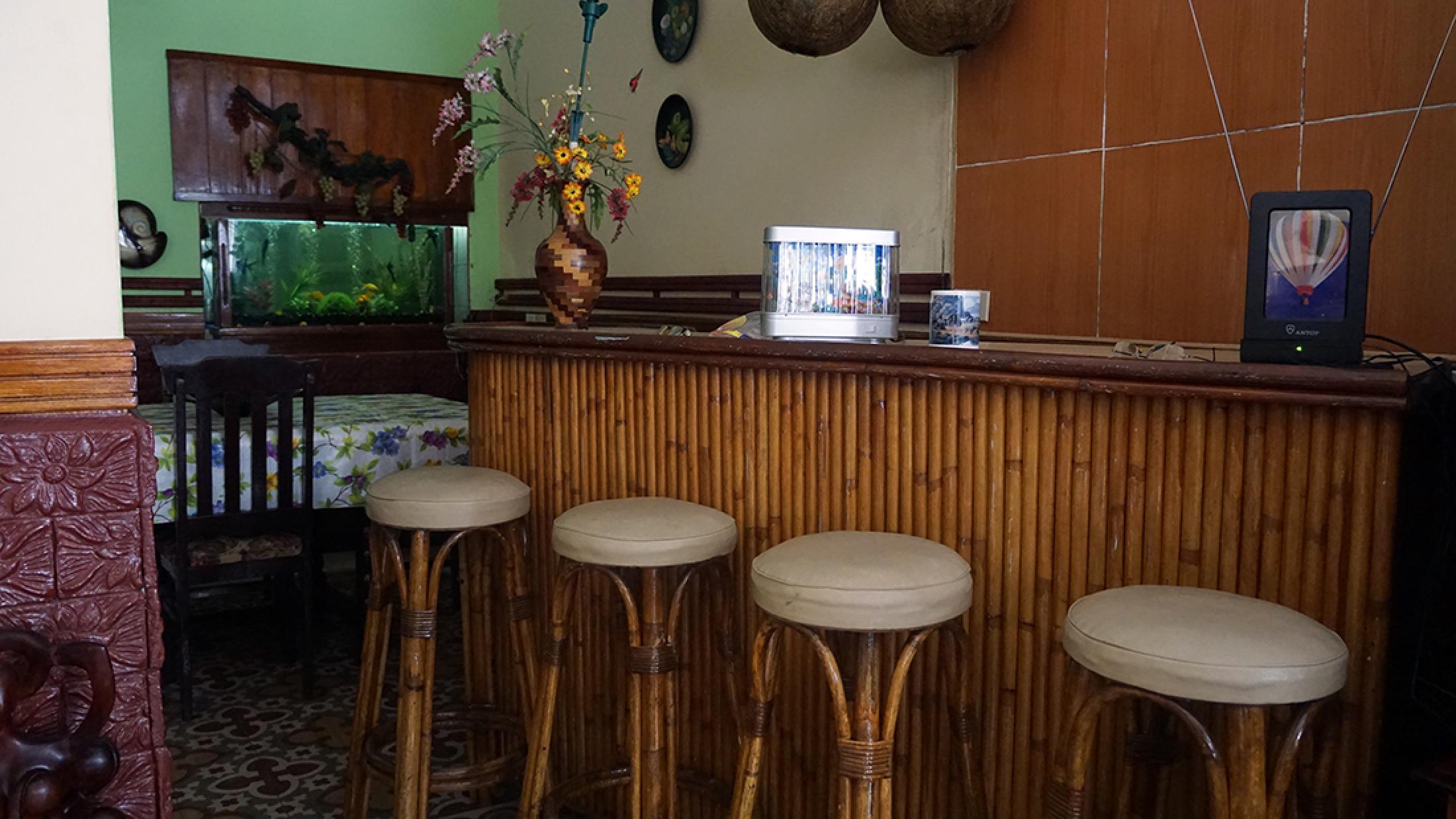 Room rates: $60
Anywhere.com