Hostel Ana
Hostel Ana is a cozy hostel with great views of the city. Its location is perfect for access all Santa Clara has to offer.
Hostel Ana is located in the center of Santa Clara. Its large terrace and balcony offer an amazing view of the city. From the vistas you can see the Parque Vidal become alive as the sun sets over the ocean. The galleries and museums that border the park light up like a Christmas tree.
Hostel Ana is a professional hostel with three bedrooms on the second floor of a bright pink building. Each room has their own private bathroom with hot water. The house is air conditioned and there is plenty of space to relax in the living room or on balcony and terrace. The kitchen is fully equipped with a large refrigerator and a mini-bar for mixing cocktails. The hosts make a fabulous breakfast and you can buy a tasty dinner for a reasonable price.
Facility Amenities
---
Restaurant in Hotel
Free Breakfast
Wireless Internet
Spa Services
Wheelchair Accessible
Swimming Pool
Air Conditioning
Balcony
Hot Water
Mini Bar
Mini Refrigerator
Private Parking
Facility Amenities
---
Restaurant in Hotel
Free Breakfast
Wireless Internet
Spa Services
Wheelchair Accessible
Swimming Pool
Air Conditioning
Balcony
Hot Water
Mini Bar
Mini Refrigerator
Private Parking
Check In:
2pm
Check Out:
12pm
Hostel Ana Accommodations & Rooms
1 Room
Air Conditioning
Hot Water
Mini Bar
Mini Refrigerator
Hostel Ana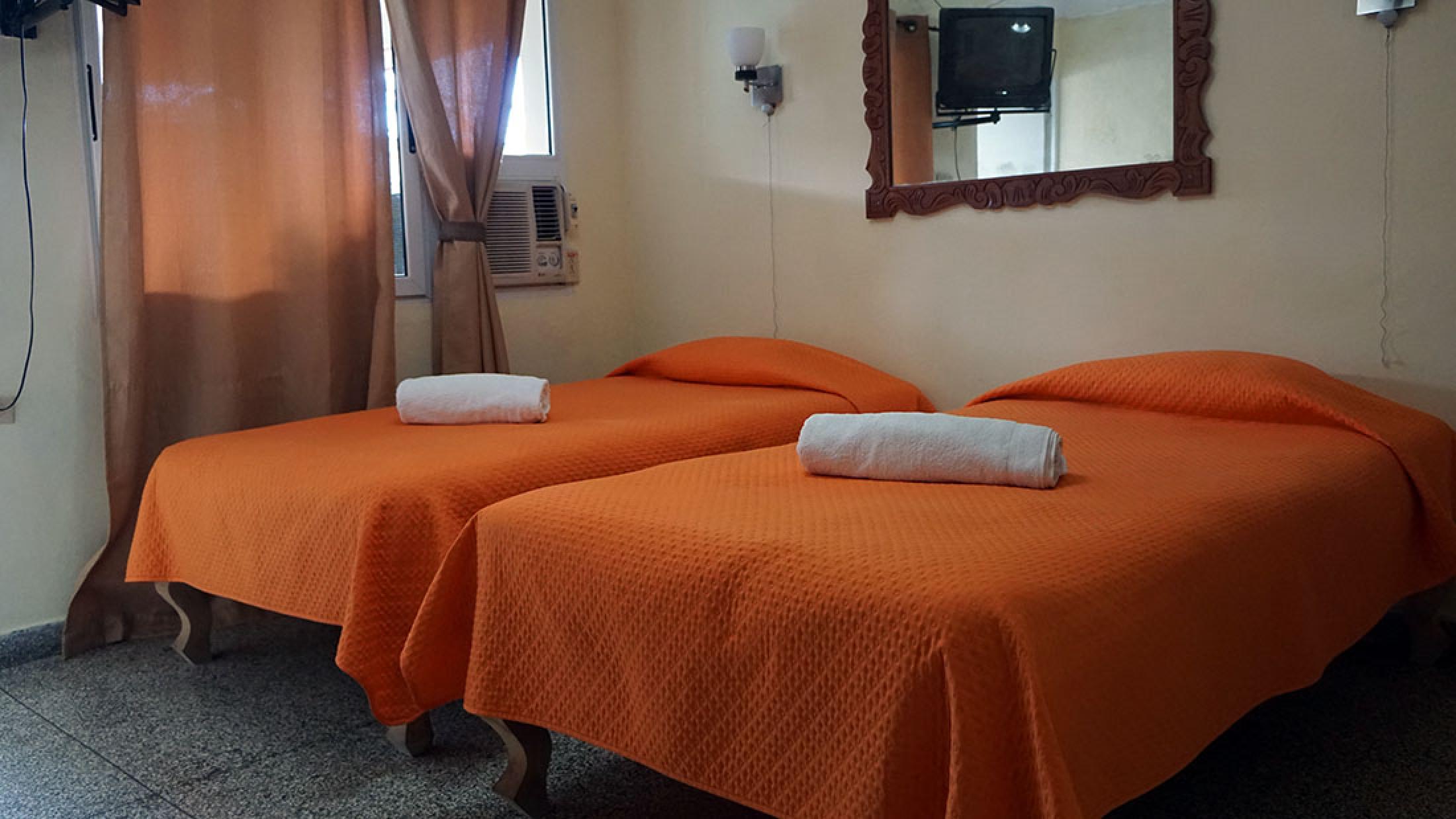 Room rates: $65
Anywhere.com