Casa Frank y Marilyn is a casa located in the Viñales region of Cuba.
Featured in:
Basic Casa Particular, Great for Families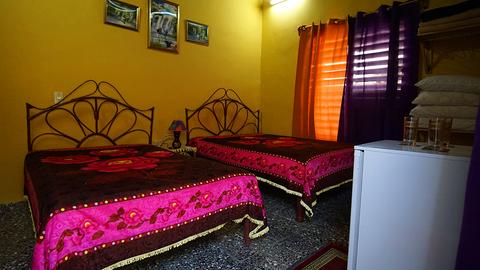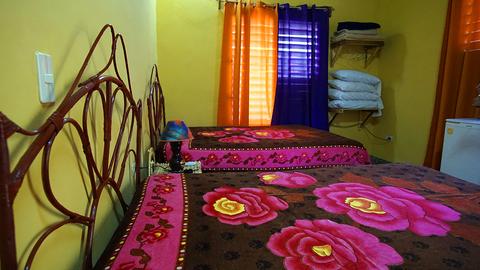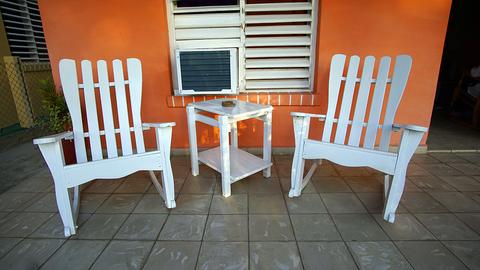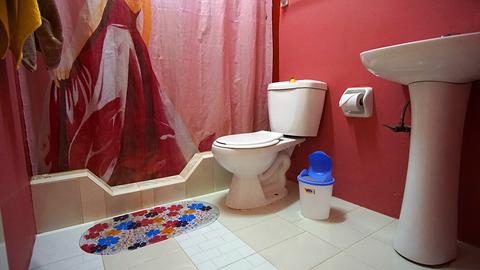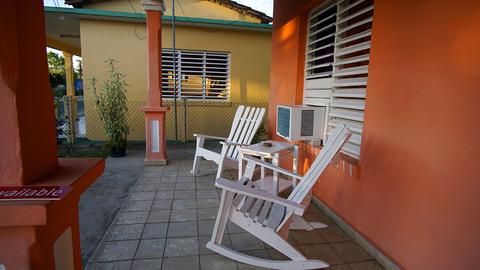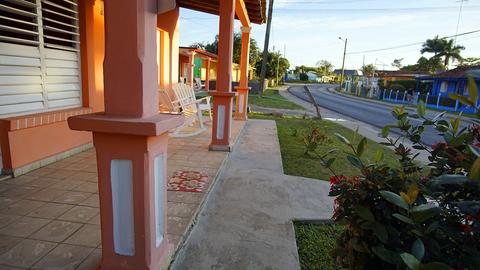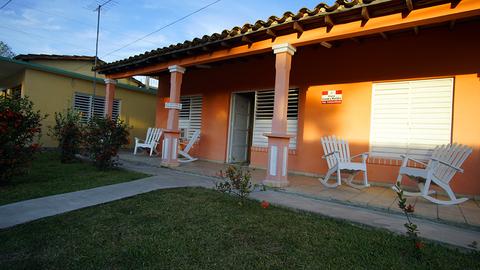 2:00 p.m. check in
12:00 p.m. check out
Free Breakfast
Tucked into the hills of western Cuba, Viñales is one of the most breathtakingly beautiful parts of the country. Large, rounded plateaus (called mogotes) dot the landscape. There you will find a host of caves to tour, including the famous Indian Cave. There is plenty opportunity to visit the many tobacco farms, coffee plantations, or enjoy a scenic view at some of the restaurants that sit on top of the hills. The city of Viñales itself has small-town charm in spades. Enjoy a day shopping, trying out the local and international fare at the many restaurants along the main road, duck into a café for some real Cuban coffee, or dance the night away at the Casa de Cultura.
Casa Frank and Marilyn provides one air-conditioned bedroom and a private bathroom that supplies hot and cold water. The bedroom has a minibar that guests are welcome to enjoy.
The balcony looks out onto the town and surrounding areas. Guests will enjoy sipping their morning coffee while watching the sleepy town wake up. The terrace provides seating for friends and loved ones to sit and relax in the shade.
Your hosts will remain in the house during your stay, but you will have complete privacy. Yours hosts will leave you a set of keys so that you may come and go as they please. Cuban hosts are very friendly, but also respectful. Prepared meals (breakfast, lunch, and dinner), laundry service and taxi arrangement and are available to guests at an extra cost.
More Property Amenities
Air Conditioning
Hot Water
Kitchen
Mini Bar
Accommodations
Air Conditioning
Hot Water
Mini Bar
Mini Refrigerator
Living Room
Similar Hotels